The Book You'll Want To Pair With A Crisp Wine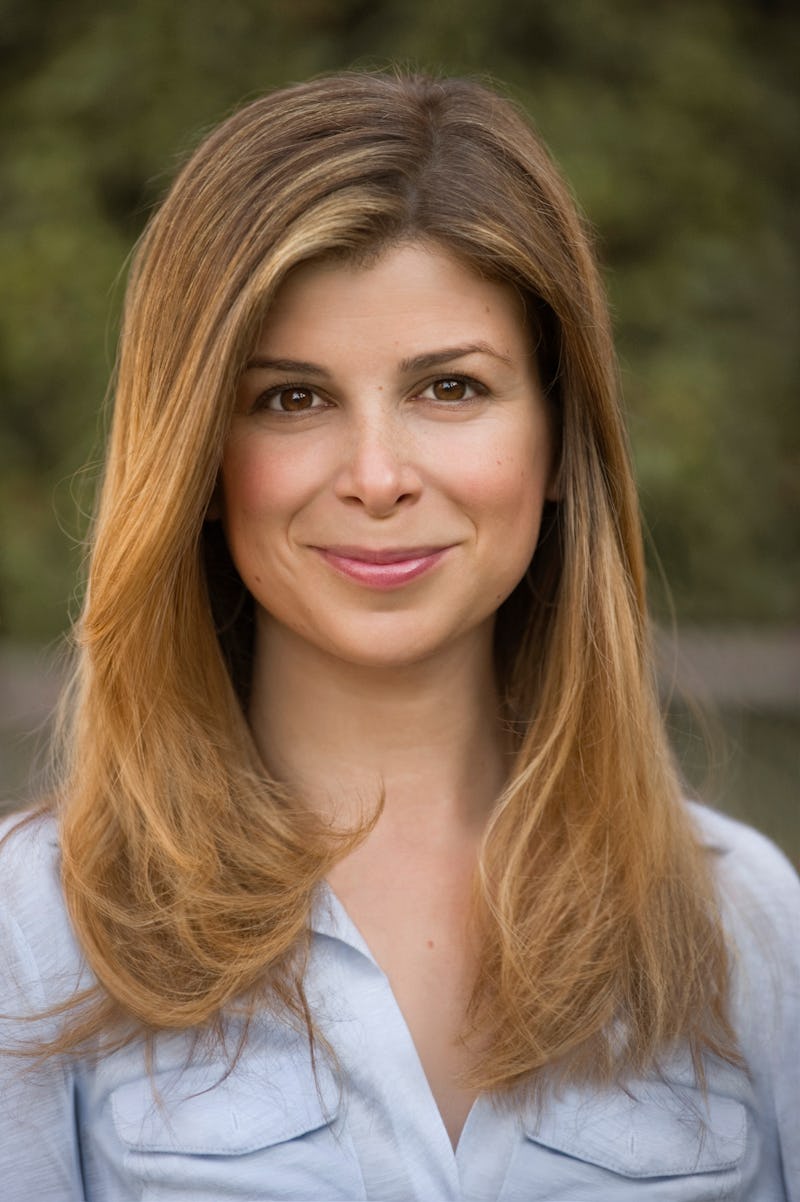 I wish I had some wine-writing chops, because Eight Hundred Grapes by Laura Dave is the kind of book that begs to be reviewed exclusively in wine metaphors. If Eight Hundred Grapes were a wine, it would be a sparkling white, bright and bubbly with echoes of citrus and the golden California sunshine. (Please excuse that and all future attempts at wine writing in this review.)
The book opens with Georgia Ford driving all the from Southern California to her twin brothers' bar in Sonoma County, California. In a comedic reveal (mild first-chapter spoiler alert!), it becomes clear that she is sitting there, drowning her sorrows in a glass of "dark and grippy Pinot Noir," wearing her wedding gown. She didn't ditch her groom at the altar — she fled from her bridal gown fitting after seeing her future husband Ben walking by, his hand on the back of a beautiful woman who happens to be his ex-girlfriend, a famous British movie star. Oh, and they had a cute little kid with them. As it turns out, the adorable 4-year-old is Ben's — and he's known about his paternity for months.
With five days until the wedding, Georgia must decide whether to forgive Ben for keeping this secret from her, or to move on with their plans to wed and move to London together. Meanwhile, Georgia has other things to worry about. Her parents' marriage is in a weird place, her brothers are going through some issues of their own, and to top it all off, her dad is selling the family's vineyard. For Georgia's whole life, the vineyard has been the family's home and livelihood. Georgia can't bear to see their small, artisanal winery get absorbed into some large, soulless corporation.
Georgia's father Dan has always made wine the old-fashioned way, paying attention to every stage of the process. He concocts teas to amend the soil, he scrutinizes the weather, and lets his grapes ferment naturally rather than rushing the process like those big-business wine guys do. Speaking of big-business wine guys, enter Jacob, the cashmere-sweater-wearing dude who's buying the family winery. Georgia, a lawyer, is trying to stop the deal from going through before it's too late. She can't believe it's what her dad — or anyone — really wants.
Eight Hundred Grapes has already been optioned for film, and it has everything you'd want from a classic rom-com — the beautiful people, the gorgeous scenery, the family antics, the heroine poised at a major turning point in her life. The only thing it's a bit short on is the romance. While there is the dashing fiancé who's vying to win her back and the not-really-evil-after-all rival Jacob who seems to get her in some fundamental way, there aren't many scenes of longing looks or simmering sexual tension. Georgia is indecisive, but she seems to keep her head on straight, for the most part. The lack of angst and romance could be refreshing for some readers but disappointing for anyone in the mood for dramatic make-out sessions under the grape vines.
This summer, I recommend pairing Laura Dave's new novel with a crisp, invigorating Riesling. Eight Hundred Grapes is a quick, fun read, perfect for swallowing in one, delicious gulp rather than careful, measured sips. </Bad wine metaphors>