'SYTYCD' Meets The Hebrew Breaker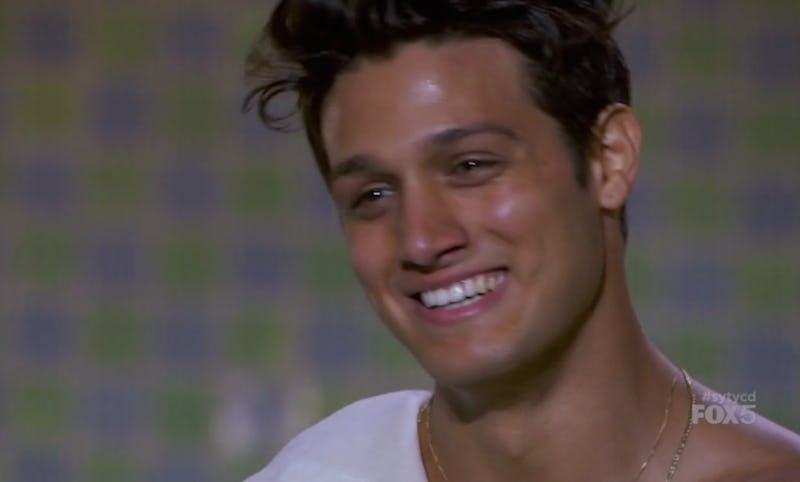 Ladies and gentleman (especially ladies), meet Asaf Goren. This 23-year-old from Tel Aviv is apparently asked all the time whether or not he has a camel, but what they should really do is stop being racist and instead ask whether or not he's a great dancer because the answer is a resounding "yes." In fact, Goren is so good that he should really be called by his stage nickname: The Hebrew Breaker. Goren auditioned for So You Think You Can Dance Season 12 at the Los Angeles auditions and blew the judges away, despite starting out his audition with a strange personality that I'm chalking up to nerves. Goren brought with him a Hebrew shawl and an instrument called the shofar which Goren handed Cat to try and play. Unsurprisingly she was not very good at it and handed it back to Goren insisting she was playing the Mark Ronson featuring Bruno Mars single "Uptown Funk." It was adorable. But while Goren's audition was easily enough to send him through to Vegas, will it be enough to get him far in the competition?
If his first move on the stage is any indication, he definitely has some tricks up his sleeve that could surprise the other dancers on the street side of the competition. And on top of that he's quite good looking, he's even done some modeling work. But more importantly for this competition, I'm serious you guys. The Hebrew Breaker has got some moves.
So here's my only concern, Goren certainly impressed and wowed with his breaking, but could he go all the way? That question can only be answered when we get to the Las Vegas and see exactly what kind of choreography is in store for the street side. We know from Monday night's episode that great choreographers like Dave Scott and Tabitha and Napoleon will make their mark on Las Vegas. I hope Goren can take on the challenge because I'd love to see how he dances using someone else's moves.
Images: Screenshot/FOX; danceonfox/Tumblr