This App Lets You Order STD Tests To Your Home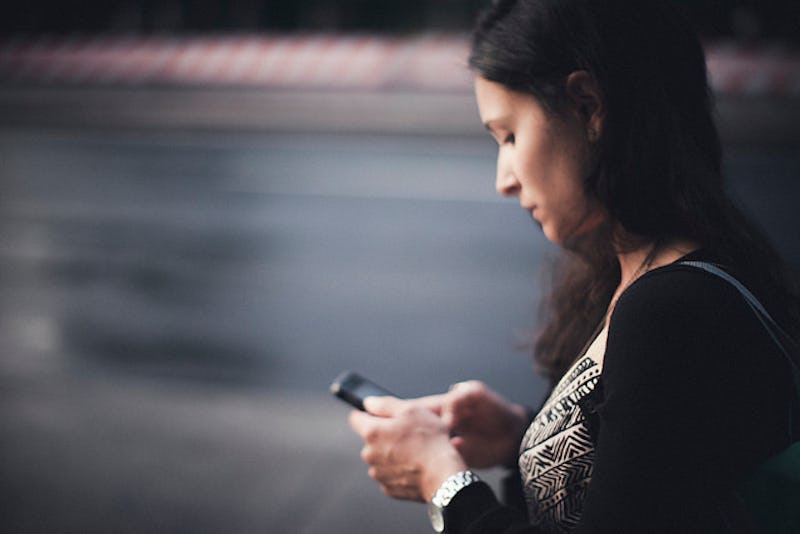 Is there anything worse than a good old-fashioned STD scare? The fear is terrible, yes — but so is the time-consuming and sometimes embarrassing task of actually taking the dreaded trip to the doctor's office to get tested. But because now is the future, of course someone has thought of a clever way to use technology to make even the most uncomfortable of tasks a bit more bearable. Planned Parenthood has launched a convenient free app, called Planned Parenthood Direct, which allows you to order lab kits to test for two of the most common STDs: chlamydia and gonorrhea.
So how does it work? For $149, you can have the test delivered discreetly to your door within two to four business days — the packaging is nondescript, so it won't give your neighbors any clue as to what's inside. The kit comes with instructions for taking your urine sample, which you then send to a Planned Parenthood lab to be tested. After it's processed, you get your results privately, via the secure app — you never even have to leave your bedroom. If the test is positive, the app then gives you instructions to receive treatment, and a clinician can even arrange for an antibiotic prescription to be sent directly to your pharmacy. (The prescription might come at an extra cost, given your health insurance and income.)
Jill Balderson, Vice President of Health Care Innovation for Planned Parenthood Federation of America, told Bustle that the two main incentives people will have to download the app are privacy and convenience.
"We know from preliminary market research that discreetness is at the top of many people's list when it comes to STD testing. In terms of convenience, many people have a limited amount of time to see their doctor for something like STD testing or routine birth control prescriptions. Apps like Planned Parenthood Care and Planned Parenthood Direct provide online health programs that work with a busy lifestyle and provide convenient access to trusted, high-quality health care."
As of right now, the service is only available in California, though Balderson said they would love to expand to other cities or regions if its initial launch is successful. While it's certainly not a cure for the actual pain of a pesky STD, this app may still be of some relief to those who are too nervous to make the physical trek to the doctor. In areas where abortion laws have impacted women's ability to get access to reproductive healthcare, the service the app provides may be key in improving the sexual health of both women and men.
"From a public health perspective, the hope is that [the app] encourages people to get tested and treated for STDs that can have serious long-term health consequences if not treated, but often don't have symptoms...We hope the app will help turn someone's 'should do this' to 'can and will do this,'" Balderson said.
The app has already gotten good feedback, according to Balderson. She emphasized Planned Parenthood's focus on innovating healthcare so as to reach those they may not normally be able to reach with their health centers alone. Though some may see an STD test as no big deal, Balderson expresses the importance of maintaining your sexual health, and the impact it can have on many facets of your life.
"We know that reproductive and sexual health care is a ladder for economic advancement and educational attainment, and a driver of positive health outcomes. We're going to continue to evaluate technology solutions to expand access to quality reproductive health care that is user-centric, scalable and sustainable. It's an important part of our work to ensure all people get the reproductive and sexual health care they need, no matter where they live, no matter what."
More access to better health care? Sounds like a win-win to me.
Images: Chris Ford/Flickr; Giphy