We All Contributed To Winehouse's Death, Says Film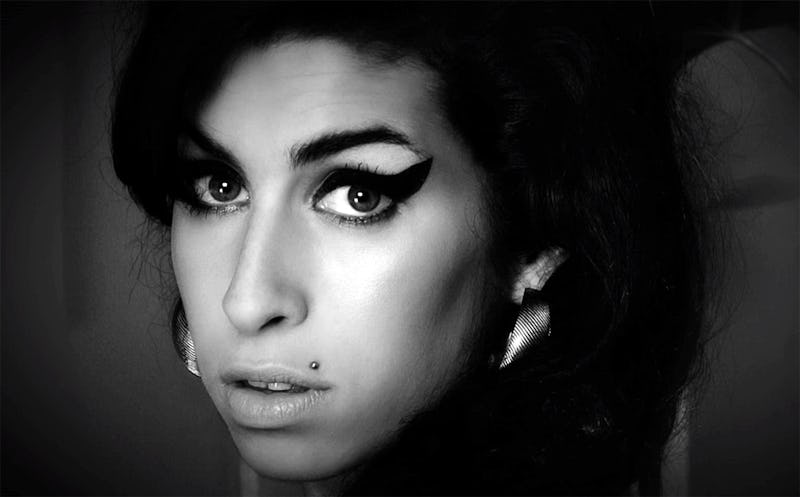 Soulful jazz singer Amy Winehouse was only 27-years-old when she died, a fact I temporarily forgot while watching Asif Kapadia's Amy, a documentary exploring the life of the late English crooner. From the footage offered, young Winehouse appears wise beyond her years — her lyrics explicitly honest, exquisitely crafted, mature. She is fun — funny even — with a huge heart and huge talent. "I didn't realize she had an amazing sense of humor," says director Kapadia. "She was a bright and happy character, and nobody saw that version of her."
As the trailer lets on, the documentary succeeds in breaking your heart, but not before offering a new understanding of Winehouse's music and inspiration, thanks to previously unseen footage and interviews with those closest to the London native. Kapadia interviewed over a hundred people, averaging about 10-15 hours with each subject. "She did very little interviews," Kapadia says, "so the song told you what was going on." Her songs, from her first EPs to her wildly popular Back to Black tracks, are all explored in great detail, allowing the audience to luxuriate over her written words as if they were as telling as diary entries. "Anything you want to know about her, she had already written it down. It's in the song," he says. "Every song is based on an incident or a moment in her life. The songs told you who she was in love with, who she broke up with, who cheated on her. That was quite a revelation."
Kapadia explains that her songs are all deeply personal records of real events. "'Rehab' was a real incident. It was a dark place, it was a desperate cry for help. It wasn't just a dance song," he says.
When I suggest that the film could act as a cautionary tale, a note to the people who collectively played a part — however small — in her ultimate demise, Kapadia agrees. Is it addressed to her family? Her friends? The media? The industry? Her fans? "All of the above," Kapadia says. "Everyone has a part to play in this story. It's about her, it's about her friends, her family, managers, security guards. It's also about her fans, it's about people who read the papers, it's about people who click on YouTube links, or who write tweets, or people who enjoy the demise of someone who has become famous because it makes them feel a little better about themselves. We are all a part of the story. At some point, were aware of what was going on, and why did no one stop her?"
An early clip from the film shows Winehouse, yet to be the household name she became, saying she has no intention or want of stardom. The film later lingers on clips of the late singer being swarmed by paparazzi, cameras, and screaming fans. "People would go to see her in concert knowing she was in a bad place. People would egg her on. People would want to see a bad performance... the irony of watching her drinking while she was singing 'Rehab' — that was hilarious to people. People say, 'Yeah I met Amy. I met her in a pub, I met her in a bar. I saw her in concert. I saw her lying in the street. I stepped over her."
"Our job making the film became connecting the dots. All of these people in London, in the music business, in the entertainment world, in the U.S., everywhere — we're all a part of this," he reiterates. "There's a lot of guilt. All the comedians that we love found it so easy to make a joke about her. No one questioned it. Everyone laughed along. So it's relevant to everyone because we all laughed along. But she was a really sweet kid who just got into trouble. She had depression and mental illness. It's not so funny."
See Amy in select theaters July 3, and wide-release July 10. Watch a trailer below:
Images: Krishwerkz Entertainment; Getty