New Beatles Video Released Today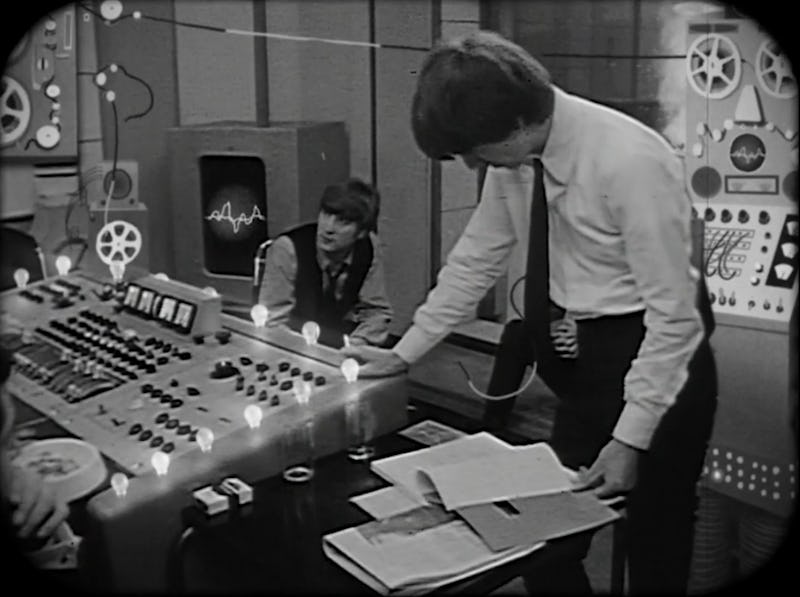 I have a confession to make — I love the early Beatles. Many people think Yellow Submarine remains the most entertaining and exciting Beatles film, while I watch A Hard Day's Night and pine for Beatlemania. Some may have in-depth discussions about the merits of "The White Album," Revolver, and Abbey Road, but I will sit down and think about Long Tall Sally, With the Beatles, and Beatles For Sale. So, it is with great personal excitement, then, that I announce the latest Beatles movie, a "spliced-together-from-footage-the-BBC-holds-just-in-case" tour of the Beatles' 1963 cover of Buddy Holly's classic "Words of Love." This video was created as a promotion for the upcoming On Air: Live at the BBC 2, set, which aims to give the Beatles in 1963 another look.
My excitement may be due to my love of young, spry Paul McCartney, and hatred of his later-Beatles beard. Perhaps I listened to "Past Masters: Volume I" too many times as a child, resulting in an uncanny ability to sing "She Loves Me" and "I Want to Hold Your Hand" in German. Maybe my love of '60s turtlenecks and skinny-tie suits got out of control.
Allow me to list the ways I love this video, and how it has set a high bar for the upcoming remastered album.
First, "Words of Love" is an adorable jaunt into 60's kitsch, and the cheesy pleas for reciprocated love that go with it. Buddy Holly (the song's writer and original performer) remains one of the most important founders of rock n' roll as a genre, despite his tragic death in a plane crash a year and a half into his music career. While I may not completely agree with the hints at the later psychedelic animations, the footage of the Fab Four recording the track at BBC is priceless, and should have been unearthed years ago.
Their easy-going rowdiness shows through in shots of their travels, which shows the boyish mop-tops I know and love. It also seems to mimic A Hard Day's Night in its comedy, making it perfectly on-point for the era. And the shots of fainting, screaming, pushing fans make me wish I had been born in 1945 so I could be struggling right next to them.
And with this video, I issue a challenge to all of you Technicolor-loving, Sargent Pepper coat-wearing late Beatles fans. Watch this video and try not to smile. Then, when On Air: Live at the BBC 2 comes out, listen to "She Loves You" and try to imagine the Beatles on the brink of their culture-changing sonic invasion, and try not to imagine 1963 as one of the most important years in rock history.
Image: The Beatles Channel/VEVO