Axel Arigato Launches Women's Shoe Collection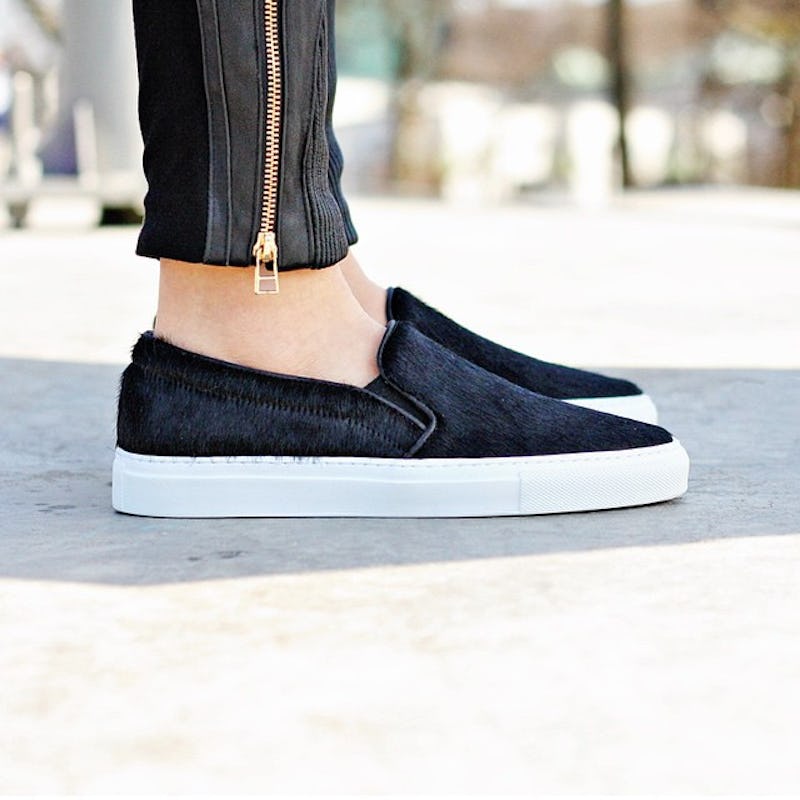 If your man loves minimalistic, modern fashion, then chances are he's wearing a pair of Axel Arigatos right now. Good news is, you can match with him now because Axel Arigato launched his first women's shoe collection. If you're not too familiar with the brand, I'd say Axel Arigato's style looks a bit like Creative Recreation meets Prada — it's a great balance between looking high fashion and street. But don't just take my word for it, co-founder of Axel Arigato, Max Svardh describes the brand as, "simplistic style with luxe detailing." Thankfully, they don't come with a luxe price tag.
The women's collection has a variety of slip-ons and low-top sneakers with beautifully textured fabrics. The slip-ons come in two different fabrics: fish scales and calf hair. The low-tops are made with ostrich embossed leather and come in red, black and gray. My personal favorite has to be the baby pink, fish scaled slip-ons because not only is it cute, but it's also affordable.
But because Axel Arigato is known for his reasonable prices, his kicks tend to sell out faster than counterfeit beauty products on eBay (which by the way, you should be careful of). So ladies, be sure to have your online shopping A game on when you're ordering a pair for yourself. Check out the full collection here.
Images: axelarigato/Instagram; Axel Arigato