Who Is 'Mistresses' New Character?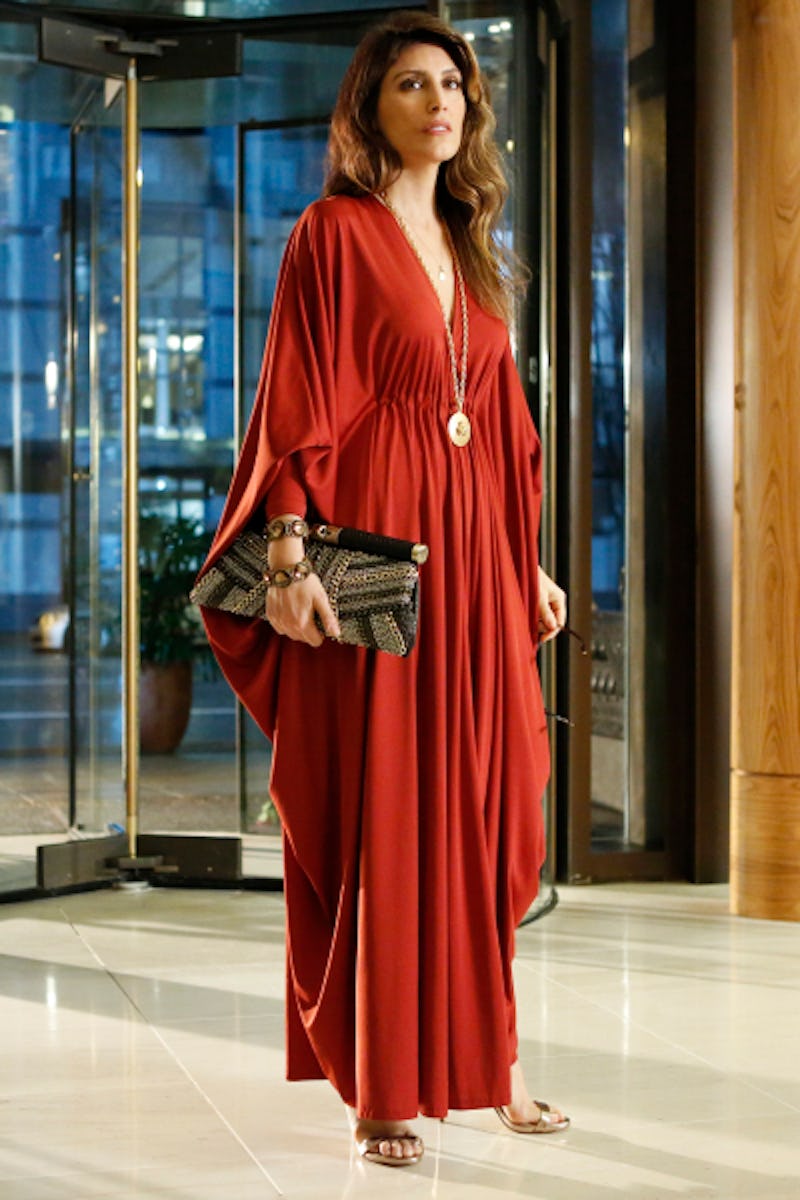 Temperatures are rising, white wine is being poured, and the clothing is getting teenier. I'm not talking about summer, folks — Mistresses is back for a third season of sexy, scandalous fun. There are new love triangles, new heartbreaks, and a new character. Sadly, Alyssa Milano's character, Savi, left after Season 2, because the production was moving to Vancouver from Los Angeles to save money, and Milano didn't want to put that kind of strain on her young family. Understandable. While I'm sad to see Milano go, I'm happy that we have another hot lady to take her place. So, who is Mistresses' Jennifer Esposito, and what kind of stunts will her new character pull with the other ladies?When we last left Mistresses, things were a little bit of a hot mess for the ladies. For starters, Joss ended up falling in love with her sister's super hot ex-husband, Harry, and her sister, Savi, caught them getting hot-and-heavy on the beach. Oh, and Joss left her fiancé to go smooch with Harry. That's important. Karen almost had HIV, but instead she it was revealed that she could possibly be pregnant. April's got a new love and her ne'er do well ex-husband is dead (for realsies this time), which is great, but April's daughter, Lucy, is mad that April didn't let her in on the 411 about her actually dead dad. It's a lot.
So, where does Jennifer Esposito's character fit into all of this? She'll play Calista Raines, the "creative director of a luxury fashion brand who quickly befriends Joss." According to E! Online, Raines is described as being "uber-fabulous and having a wicked sense of humor." Of course, there will be plenty of secrets and mysteries to unfold over the course of the season, or else it wouldn't be Mistresses. I see this character breaking a lot of hearts and taking a lot of names — I wouldn't even be surprised if she tried to undermine Joss for Harry's heart. After all, that's what new friends are for, right?
Esposito has had a long and prolific career in Hollywood. She's starred on television shows like Spin City, Taxi Brooklyn, Rescue Me, Judging Amy, and Samantha Who?, and her movie credits include Summer of Sam, The Proposal, I Still Know What You Did Last Summer, Crash, The Master of Disguise, and He Got Game. She also married a not-yet-famous Bradley Cooper in December of 2006, though the pair split not-quite-amicably less than six months later in May of 2007. Fun fact: According to her IMDB profile, Esposito was also a Club MTV dancer.
Even though Esposito is replacing Milano on Mistresses, she herself is just coming from leaving a pretty big show, as well. Esposito allegedly left CBS' Blue Bloods because, according to The Hollywood Reporter, Esposito's Celiac disease left her extremely weak and unable to work, and so Esposito left the show ASAP tweeting, "CBS didn't listen to my doc and I collapsed on set." For their part, CBS told The Hollywood Reporter that their decision to put her on leave was because Esposito was "unable to perform the demands of her role, and we regretfully had to put her character on a leave of absence." Drama, drama, drama. But, Blue Bloods' loss is our gain!
I'm so excited to see where Calista Raines takes us on Mistresses. I'm sure it's going to be absolutely fabulous (just like her).
Images: ABC/Bettina Strauss; Giphy (2)