7 Iconic Ponytails To Recreate On Yourself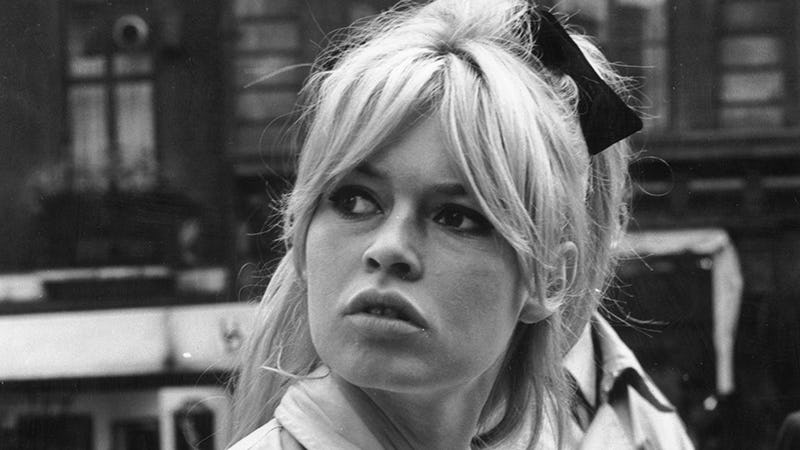 Now that summer is heating up, it's likely you'll want to be getting your hair off your neck and into a ponytail for your daytime wear. With the classic pony and general nostalgia both having stylish comebacks, copying iconic ponytails is your best bet for diversifying your hot weather hair routine.
The great thing with this longstanding way of doing your hair is that not all ponytails are created equal. Each person's hair type and length determines how this particular up do will look, but unless you are rocking a pixie cut, pretty much any set of locks can be pulled back into a ponytail.
We've got plenty of ponytail inspiration from which to source our next summer 'dos, from the beloved and classic Audrey Hepburn to the modern Katy Perry and everywhere in-between.
If you're still not sure where to start, here's a list of some of the most iconic ponytails in recent history in case you get a little bored with your usual pull-back this summer. Since it's easy to master wrapping an elastic around your hair to get it out of the way, I'm thinking you might be more than ready to find some new ideas — I know I am — to rock your tresses pulled back away from your face. It's time to tell your hair that it's no longer a one-trick pony!
1. Audrey Hepburn
Audrey Hepburn's looks are some of the most recreated and sought after classic hairstyles out there. This pony is great for short-haired girls, but the look can also be recreated for longer lengths as well. Check out this tutorial for how to get Hepburn's inspired ponytail.
2. Olivia Newton John as Sandy in Grease
Sandy is known for her All-American Sweetheart look at the beginning of the film. Obviously, she transforms into a more edgy look at the end of the movie, but her blonde ponytail with bangs is a classic look that's easy to pull off by adding a ribbon or bow. Check out this Sandy tutorial from YouTube.
3. '50s Barbie
Another retro-inspired ponytail, Barbie's classic look is an adorable way to try out your ponytail. Especially if you have bangs, try curling and teasing them a bit to get this iconic style. This YouTube tutorial should help you get started.
4. '80s Madonna
Madonna's ponytail from her Blonde Ambition tour has gone down in history as one of the most iconic ponytails ever. The braided portion at the top of the pony makes almost a female gladiator style look modern and elegant but oh-so-fun.
5. Brigitte Bardot
Big hair doesn't have to be tamed with a ponytail! A bouffant makes everything better. Try to achieve the look with the help of this tutorial.
6. Olga Korbut
The 1970s Soviet Union gymnast made a name for herself as a gymnastics champion but also for her adorable pigtails she wore over and over again to competitions. Whether you add bows or not, the short pigtails are a fun alternative to your average ponytail. Check out this YouTuber's pigtail tutorial.
7. Katy Perry
Katy Perry has sported dozens of high ponytails over the years, and it has become one of her signature looks. She's always got her long black (or multi-colored) hair cascading down her back even in such a high top ponytail. It's a super glamorous look for her, and it's not hard to recreate on yourself. Check out this tutorial for tips.
Images: Hulton Archive/Getty Images; Getty Images; bellabeatle, sassstrology, Femail, hji, paigewaldron2, 3CRKate/Twitter; YouTube