DiorShow Mascara New & Improved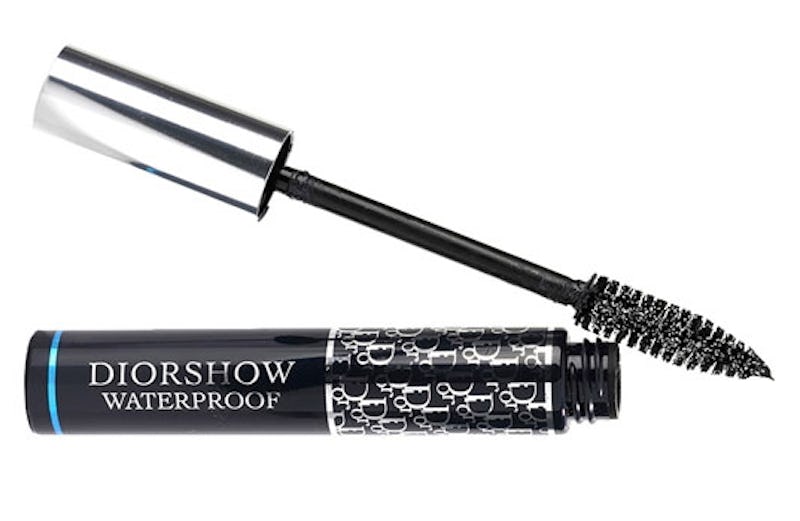 Ladies, prepare yourselves, because one of your favorite beauty products just got a makeover of its very own. Dior reformulated its cult favorite Diorshow Mascara and the new formula is a total game changer.
First of all, let's take some deep breaths. This is the go-to beauty product from everyone to my college roommate to the world's top beauty editors (and everyone in between). The news that DiorShow Mascara isn't what it used to be can be shocking, disheartening, and maybe even devastating to die hard fans. But there's no need to panic because, according to Refinery29 and others who have previewed the brand new formula, it's even better. I know, I didn't think it was possible either.
Peter Philips, Christian Dior makeup's creative and image director, redesigned the classic mascara, getting his inspiration from lush, faux lashes. Refinery29 reports that the revamped mascara contains "microfibers specifically designed to the shape and curvature of your lashes, fitting in-between the lashes," resulting in a dark, dense look. Plus, with Dior's patented "Air-Lock" technology, which keeps air from entering the tube and drying out the mascara, and the addition of sericin — a new silk protein — into the formula to condition lashes, the new Diorshow is bound to become a cult-classic all on its own.
The new formula is being released on June 18th, so head over to Sephora to give it a go — and then try out any of these Diorshow Mascara tutorials — to see for yourself if it's just as crazy amazing as the original!
Images: Nordstrom, Youtube.com