What To Do On Father's Day If You Don't Have A Dad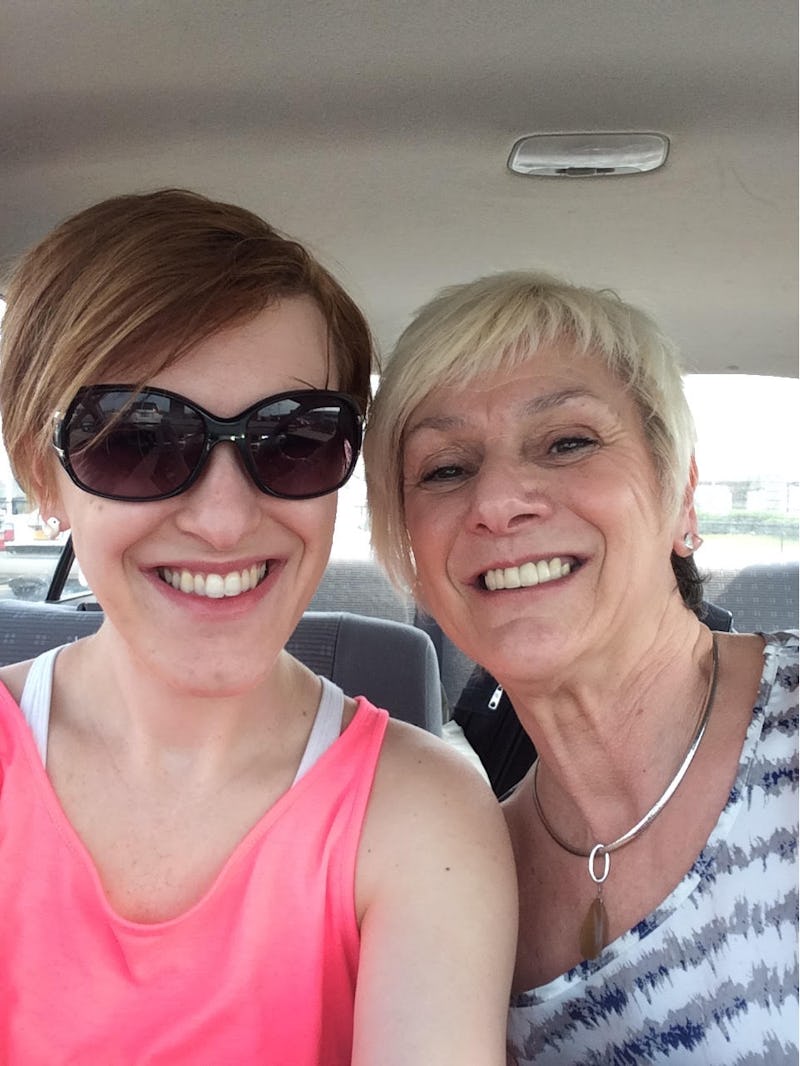 I haven't had a father since 2007. My dad was a controlling man, a toxic man, an abusive man, a mentally disturbed man — and he probably still is. I've just removed myself to a point where I don't have to be a witness to it anymore.
This will be my eighth Father's Day without someone to celebrate, and I know there are a lot of people who feel the same lack. Some people never knew their fathers; they defected their role long before birth or shortly after. Others knew their fathers for a short while — they died, they left, they went to prison, and then they were gone. Still others went the route I did, and separated themselves from men they knew were better out of their lives than in them. It could be days, weeks, months, or years now — the gap may not change much.
For every fatherless child, there has been pain, grief, guilt, and lack. There has been the sear of jealousy that comes when you hear about a father teaching his son to knot a tie. There has been the sadness that comes when it pleases, reminding you that instead of two parents (a whole family), you only have the one. There has been the idea that if you had done more, been better, tried harder, you too could have a father.
Then there is the lack — especially on his birthday, if you know when it is. And, most of all, on Father's Day. These are the days when you're most reminded of what it is you're missing. These are the days when it's the easiest to feel a sense of purposeless — because what do you do on a day that celebrates fathers when you don't have one?
Of course you could co-opt someone else's father, especially if you have a significant other or a friend whose family you're close to, but this can easily backfire, drawing attention to the thing you don't have by witnessing what others do. You could watch the Facebook statuses and tweets come in like crashing waves, each of them proclaiming that they have the best father in the world. You can watch, and feel sorry, and wait for the day to be done.
Or you could make the day into something else. Something that's yours, and commemorative, and beautiful. Something that has to do with family and strength and self, but that leaves the whole matter of fathers behind.
You could spend at least part of the day with your mother, talking and enjoying the bond that you have created and built without a man as a third party. You can do what I have done, and give your mother a Father's Day card as a thank you for being both parents when most set out to have a child with a partner by their side. It will make her laugh, then smile, and then warm with gratitude for the gesture.
After that, or perhaps before, you could take the money that other children have spent on Father's Day presents, brunches, and trips and use it for yourself, to give yourself a present. A child without a father is someone who is used to being without. A piece of your family is missing, through no fault of your own. Why not then take the day and make it an occasion to treat yourself, to give yourself some small pleasure that could otherwise be delayed or waved away for some other time?
You can take this day to spend with other fatherless children, to spend time together over food and probably a few drinks. You can complain about the annoyance of Father's Day, share stories, catch up with each others' lives, and provide comfort to each other on a day when you might otherwise be left separated and lonesome.
No matter what you choose to do this Father's Day, no matter how you spend the day, make sure that you, fatherless child, celebrate the amazing people in your life, the people who have raised you, supported you, and given you goodness throughout your life—including yourself. Father's Day, after all, is about paying homage to one of the most important people in your life. If that man does not exist for you, then pay homage to those who do.
It's the ones who are there that matter, not the ones who are missing.