Here Are The Best Places For Millennials To Work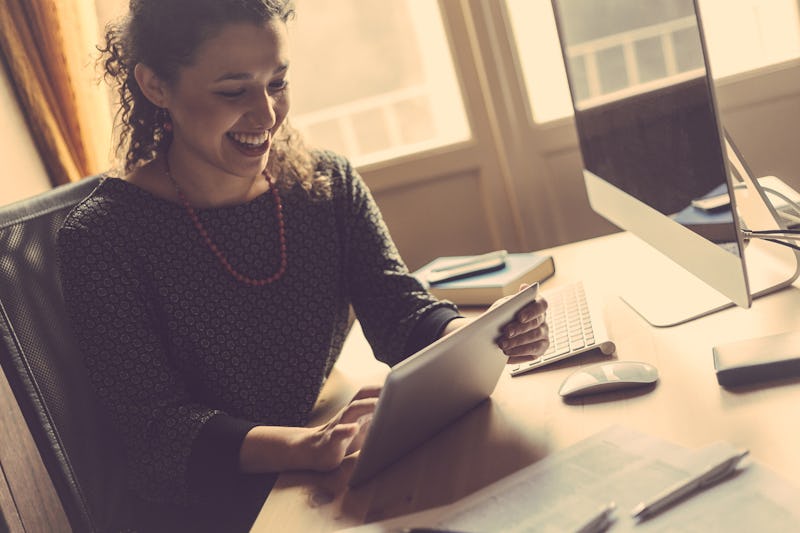 If you are a Millenial and have a job — which, I imagine, is most of you reading this — you have probably wondered what the best companies to work for are in this day and age. Fortune has taken the liberty of answering this question with the release of its first-ever list of the 100 Best Workplaces for Millennials. If this concept sounds at all familiar, Fortune has released a list of the 100 best places to work for years now; this list, however, was specifically designed for Millennials under the age of 35, making it a first for the publication. Fortune partnered with Great Place to Work to release the list, finally enabling us to find out what companies are doing the best by young professionals.
Fortune reports that 54 million Millennials are employed right now, making them the largest generation currently in the United States workforce. So to anyone who says Millennials are lazy kids who are perpetually unemployed by choice is actually very wrong about us — we're working more than our parents did!
Great Place to Work interviewed 90,000 Millennials about their employers. Of the 465 companies that were included in the research, at least 50 Millennial employees were included in their assessment of that particular employer. They found that Millennials value open communication, the ability to take risks, internal support, and less internal policies while at work; as such, many of the companies listed here emobody those values — so if they match yours, you'll definitely want to listen up to see where you might be happiest when it comes to career satisfaction. Check out the top five companies below; if you want to see the list of the 100 best workplaces for Millennials in its entirety, make sure to head over to Fortune.
1. Power Home Remodeling Group
This Chester, Pennsylvania-based construction and real-estate group topped the list, thanks to its culture of flexibility and high leadership potential for Millennials. The company was started in 1992 and is now co-managed by two Millennials; employees in this demographic also make up 84 percent of its workforce.
2. David Weekley Homes
Another construction and real estate company, David Weekly Homes employees not only get to work at a company that has a "commitment to service," but also receive a massive discount on the purchase of a home after being employed at the company for a year. That's one perk I'll bet your current employer doesn't offer!
3. Allied Wallet
This PayPal-eqsque company emphasizes community at their workplace, with workplace parties and group Friday lunches being just some of the ways employees are brought together. It also probably helps that Millennials make up 97 percent of their workforce.
4. Pinnacle Financial Partners
Coming in at number four, Pinnacle Financial Partners employees not only receive stock in the company, but also six weeks of paid vacation time. With perks like that, I might just consider getting an MBA.
5. ACUITY
In a world with decreasing company and employee loyalty, ACUITY is out to change this by giving employees the power to help shape the future of the company. They also offer unlimited education reimbursement and an eight percent 401K contribution, making them generous both in benefits and in loyalty.
Images: Fotolia; Getty Images (5)