5 Acne Spot Treatments That Actually Work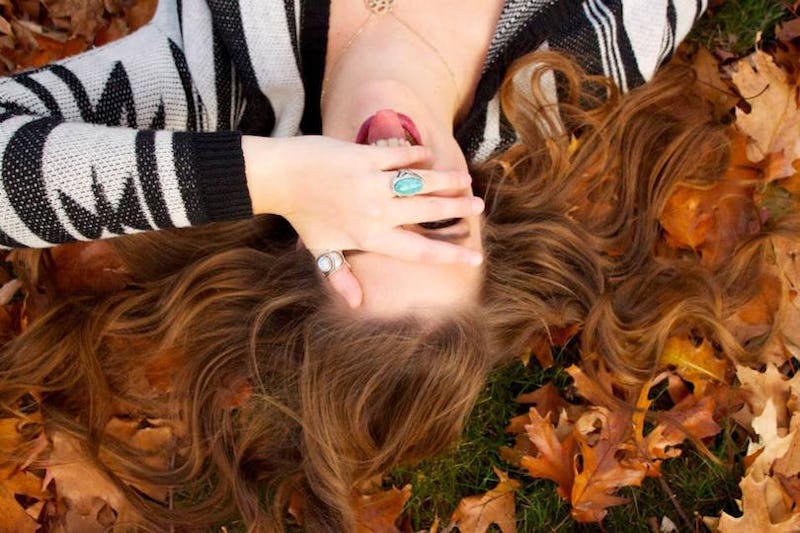 Nothing is worse for an acne-sufferer than to trying out a "holy grail" product, and getting zero results. There are hundreds of acne spot treatments that promise clear skin, but how is anyone supposed to find a spot treatment for blemishes that actually works? Talk about frustrating! I've been battling acne ever since I was a teenager, and it's definitely been an emotional roller coaster. I've tried product after product in hopes of getting clear skin only to be disappointed. However, after years of trying out dozens of products, I have finally found five acne spot treatments that actually work for my skin type.
The first thing to understand about battling acne is that not all skin types are created equal. For instance, some products work well with battling oil while others are made for preventing sensitivity. Make sure to do your homework before trying out new acne spot treatments. Look for products tailored to your skin type. Personally, I have dry, sensitive skin. This is not always helpful when battling acne as a lot of acne products are very drying. Avoid further drying out your skin by using products with salicylic acid as oppose to benzoyl peroxide as salicylic acid is more gentle to the skin. By using products tailored to your skin type, you have a better chance of keeping acne at bay. After years of trying, here are the five acne spot treatments that I swear by.
Drying Lotion, $17, Amazon
This stuff is great for pesky hormonal acne. My favorite trick is to use this on a cotton swab, and apply directly to my zits. Leave the product on overnight, and wake up with clearly diminished acne. It's perfect for when you need to look your best overnight!
Origins Acne Gel, $16, Sephora
I've been using this product for the past few months, and I have definitely noticed a difference in my skin. This gel works best on acne that has already formed on the skin. Dab a thin layer of this gel on a pimple, and watch it shrink. This stuff layers well under makeup as well, so it's perfect for day or nighttime skincare.
Clean & Clear Gel, $8, Amazon
Got cystic acne? Not anymore! This stuff kicks butt at tackling stubborn acne spots. Just be aware that this gel is VERY strong. Use the product sparingly in order to avoid peeling or sensitive skin. However, a little goes a long way with this gel. Apply to a stubborn pimple, and it will practically vanish.
Even though this is an all over face mask, Lush's Cupcake Face Mask works perfectly as a spot treatment. Dab the mask onto any trouble areas, and leave on overnight. Just make sure to put down a towel. This stuff may get onto your sheets. However, it's worth it for spotless skin!
Effaclar Duo, $26, Amazon
I almost get emotional talking about this product, because it's that good. Feel a pimple forming under your skin? Not anymore! This gel works on all sorts of acne. I've never been more impressed by a product. The only downside is the price tag. However, if you're willing to splurge on your skincare, this is the item to reach for.
Images: Emily McClure (1); Courtesy Brands (5)