The Best Film Trailers of 2013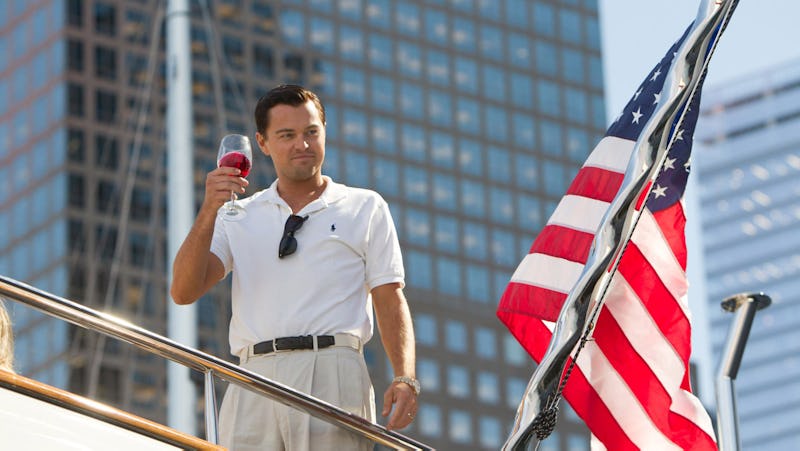 My favorite part of going to a movie has always been watching the pre-feature presentation trailers. I know, it's silly, especially today where trailers can be viewed online, over and over again, with the click of a mouse and an internet connection. But this wasn't always the case. Trailers used to be something you could only see if you got to the theatre twenty minutes before the show was going to start. And if you missed them, you couldn't Google them once you got home. It was a treat. That being said, trailers are often deliciously deceitful. Not only are they often more entertaining than their 90 minute counterparts, but they occasionally have more artistic merit. With these qualities in mind — entertainment and artistic value — here are the top ten most fantastic trailers to emerge from the past year — not to be confused with the best films of 2013.
10. This is the End
The sheer brilliance in this trailer comes from one unexpected cameo after another. Michael Cera?! HERMIONE GRANGER?!
9. The Place Beyond the Pines
In this case, the trailer for Derek Cianfrance's stunning The Place Beyond the Pines is actually less incredible than the film itself, but the trailer is pretty damn great too. We are introduced to Handsome Luke (Ryan Gosling) and the cop that hunts him down (Bradley Cooper), but what the trailer lacks is a look into the incredible ensemble cast of Eva Mendez, Dane DeHaan & others. Given the film's three-tier style of storytelling, it's understanding why certain characters could only be hinted at in the two minute spot. But really, who can complain when shirtless, tattooed Gosling is front and center?
8. Gravity
I experienced almost the same amount of panting, heart-pounding and stress-induced viewing experience from watching the trailer for Gravity (Sandra Bullock spinning aimlessly around the atmosphere) than from screening the actual 90 minute film.
7. Stoker
6. Only God Forgives
From the director who brought you Drive, comes an equally as stunning score and set of visuals. Only God Forgives proves to offer even less dialogue than Drive, while still showcasing Ryan Gosling's array of V-neck shirts. Sitting through the entire movie is like spending two hours in hell, absolutely miserable. But the trailer, a neon-lit escapade into Asian culture, martial arts, and a single line of dialogue: "You wanna fight?" is pure genius.
5. The Great Gatsby
Unlike it's predecessor, Moulin Rouge, The Great Gatsby fails to deliver as a film, but makes for one hell of a two minute spot. (Ironically, Moulin Rouge's trailer is awful). The trailer for Gatsby is like peering into the best party you'll never be invited to: Kanye West and Jay Z's "No Church in the Wild" roars in the background, waiters pass with trays of sparkling champagne, beautifully costumed men and women parade around a palace in the city, and everything, including the roof of your mouth, is lined with sequins. Drama seeps in where chaos cannot, and women throw themselves at men and cars and money. It's a romantic, yet ridiculous good time.
4. The Grand Budapest Hotel
Wes Anderson films have brilliant trailers embedded in their DNA. From his mustardy color palate, retro-inspired outfits and set pieces that look like glorified cardboard cutouts, everything is meant to be visually explored. The Grand Budapest Hotel is no different, with all the usual suspects, Ralph Fiennes, Adrian Brody, Bill Murray, Edward Norton, Tilda Swinton (among many more) in tow.
3. Man of Steel
The trailer for Man of Steel is the perfect example of a trailer house going above and beyond what is expected of them. Man of Steel, this summer's biggest blockbuster, is a film that can be summed up in product placement, green screens, and an awful action to sentiment ratio. However, the first trailer for Man of Steel, featuring a voice over by Kent's Krypton father (Russell Crow), is so. Damn. Good. The trailer takes the few organic and primal elements of the film and sews them together with a gorgeous, harmonic score and relatable imagery: Water washing over a rock, a little boy in a cape, a man on a finishing boat at sea. From the looks of the first trailer, one might expect an origin story similar to the fantastic Batman Begins. Because of this trailer I set my expectations high for the Henry Cavill flick, which, needless to say, offered little more substance than the ads during the Super Bowl.
2. The Secret Life of Walter Mitty
Although The Secret Life of Walter Mitty won't hit theatres until Christmas, from the likes of the trailer, it will be one adrenaline-filled and visually appealing ride. Not only does it feature three comedy legends in dramatic roles, it's a trailer that gives us just a taste at all of the adventures Mitty's "secret life" entails. Scored by the steadily building tempo of Of Monsters and Men's "My Head is an Animal," the trailer's only dialogue appears at the end, after the title sequence.
1. The Wolf of Wall Street
It's hard for me to express how much time I've spent watching this trailer without sounding like an insane person. Insanity aside, this is another trailer, similar to The Great Gatsby (ironically both films star Leo DiCaprio and are narrated by a Yeezus beat), where we are voyeurs glimpsing into a world that will never be our own. Each piece of this spot is more ridiculous than the next, and be sure to stick around for the whole thing to see Matthew McConaughey's impressive sound effect talents. And when you're done hitting repeat, watch this hilarious mash-up of The Wolf of Wall Street and It's a Wonderful Life: The Wolf of Bedford Falls .
Image: Red Granite Pictures