Photo Series Sheds Light On Women With Alopecia
by Lara Rutherford-Morrison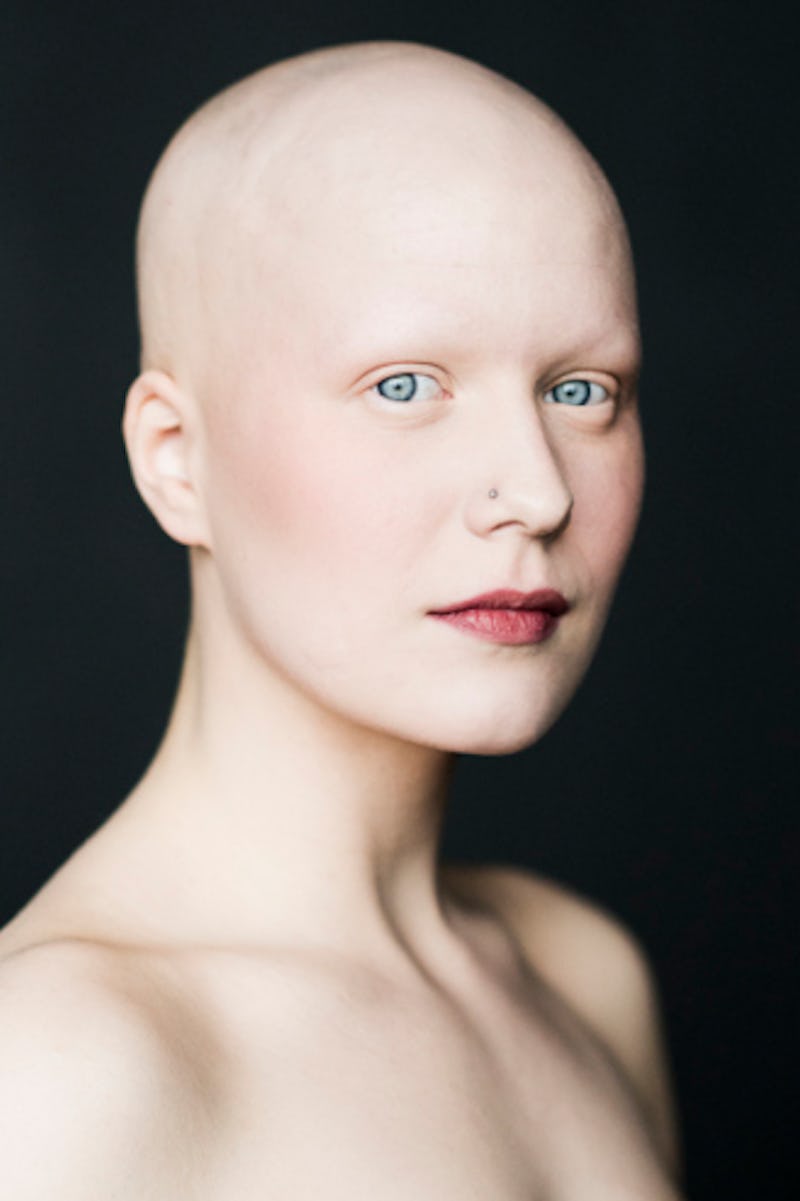 Alopecia areata is an autoimmune disease that causes hair loss. According to the National Institutes of Health, the disorder occurs when "the immune system, which is designed to protect the body from foreign invaders such as viruses and bacteria, mistakenly attacks the hair follicles." Alopecia is a difficult disorder for anyone to deal with, but for women—often told throughout their lives that beauty requires long, flowing hair—hair loss can have a particularly strong effect of one's sense of self. However, through her photo series of women with alopecia, Icelandic photographer Sigga Ella proves that alopecia doesn't define one's beauty, femininity, or value.
An estimated 147 million people around the world (including 6.6 million people in the U.S.) will have to deal with alopecia at some point in their lives. For some, the disorder causes only round, small patches of hair to fall out, while others experience a complete loss of hair on their scalps or entire bodies. In an article for Bored Panda about the project, titled "Baldvin," Ella explains that she took portraits of seven women diagnosed with alopecia "who wanted to raise awareness about their condition." She writes that her motivation in taking the photos was to challenge gender stereotypes that equate feminine beauty with having hair:
Many stereotypes exist about gender, one of them is that women should have long hair. Therefore bald women aren't always eccepted [sic] in our society like women with long hair would be. It's necessary to open up the discussion and work against these gender stereotypes.
The series' intimate portraits show Ella's subjects boldly facing the camera, figures of beauty and strength:
See more of Sigga Ella's work on her website, and visit her on Facebook.
Images: Courtesy of Sigga Ella