Get Ready For A 'Degrassi' Reunion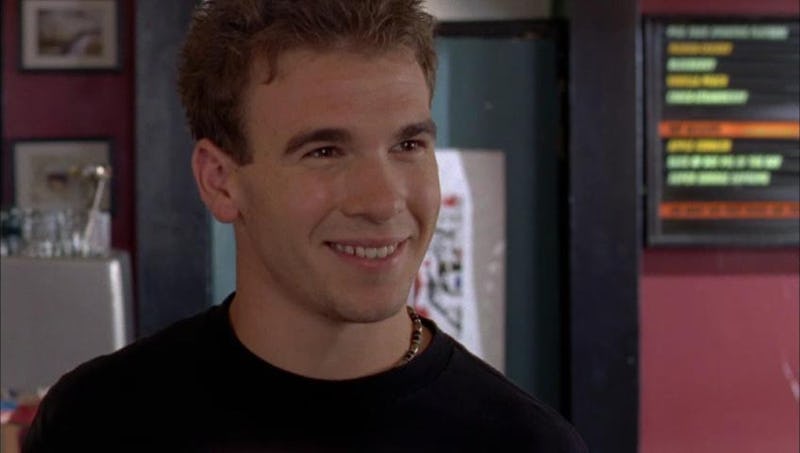 Things are changing for the world of Degrassi. The Canadian teen soap is leaving TeenNick after 14 seasons on the network and is finding a new home as the revamped Degrassi: Next Class on Netflix and Canada's The Family Channel. As a lifelong Degrassi fan, I'm stoked the show is getting second life on the streaming service, but I can't help but think that this is the end of an era. One of the benefits of ending a television era, however? The return of former cast members. Shane Kippel, who portrayed Spinner on the series, just posted a Degrassi reunion picture on Instagram featuring some of your all-time favorite cast members and it will make any diehard Degrassi fan totally freak out.
In the photo, Kippel stands with Jake Epstein (Craig), Lauren Collins (Paige) and Adam Ruggiero (Marco) but this isn't some random reunion at a Toronto bar. According to Kippel's Instagram caption, the gang is back as part of a Degrassi promo, which may be connected to the show's upcoming special It Goes There: Degrassi's Most Talked About Moments, slated to air on July 31 along with the show's last TeenNick season finale.
It's great to see the cast members back together, and while we may know what Kippel and the rest of the cast have been up to since their Degrassi days, we can only imagine what happened to their characters. What was life like for these kids after the cameras stopped following their post-Degrassi lives?
While I doubt that the show will ever truly catch us up with everything that has happened since we last saw these characters, here are some ideas as to what these friends might be up to today.
Spinner
Last time we saw Spinner, he was interviewing Eli for a summer job at The Dot. Fans were quick to notice that Spinner wasn't sporting a wedding ring (he married Emma in a Degrassi special) but I have a feeling that these two didn't break up so quickly. On the contrary: Spinner is still running the high school hot spot while Emma is helping him incorporate menu items that are GMO free and vegan.
Craig
Last we saw Craig, he was fulfilling his rock star dreams in Los Angeles after kicking a drug habit thanks to the help of the torch-carrying Ellie. There's no way that Craig has dropped the music thing, but I also could see him recognizing that his personality and fame don't exactly mix in a healthy way. Instead of being the fact of a band, I imagine that Craig spends a lot of time in a recording studio helping artists cultivate their own sound.
Paige
The mean girl turned fan favorite didn't exactly get the best Degrassi sendoff: she went back to her bitchy ways in Degrassi Goes Hollywood and lost some of her friends in the process. That doesn't look too good for Paige, but let's remember exactly the girl we're dealing with here: there's no way she didn't win back her pals after the credits on the special rolled. I imagine Paige is following her bliss with a career in fashion marketing — she was, after all, able to convince us all that rose-tinted glasses were cool for years.
Marco
We actually do know a little bit about Marco — he returned to Degrassi to teach a class during the Holly J era. Marco hasn't been seen since, but perhaps that's because he scored a permanent teaching position at a high school a few towns over. There's no way he isn't winning Teacher Of The Year over at a Degrassi adjacent high school and directing the school's Shakespeare productions for extra cash.
There's a whole new class arriving at Degrassi, and let's hope that they get to meet some of the show's original gang before they graduate.
Images: TeenNick (screenshot) (5)