Looking for a way to fill up those long, warm sunny days? These easy summer DIY projects ought to do just the trick. From cute and simple furniture ideas to decor tricks that will instantly cheer up your space, there is something here for everyone who dares to exercise a little creativity this season. And the best part? These may look impressive, but they take pretty much no effort at all. Seriously, these are the perfect projects to try if you are trying to sharpen your DIY skills this summer (and they'll look pretty cool on Instagram too, which is pretty much all that matters). It's time to get crafting!
By: Mady Dahlstrom, Porch.com Content Editor
Summer is all about stepping outside to enjoy the sunshine. While your outdoor space deserves a fresh, new summer look, that doesn't mean you can forget about the inside of your home. Whether your front steps need a little cheering up, or your living room could use some colorful decor items, welcome summer with these DIYs that are sure to brighten up your home.
From pretty planters to backyard games, take a look at these 10 fun and easy summer projects you'll be DIYing in no time.
1. Balsa Wood Planters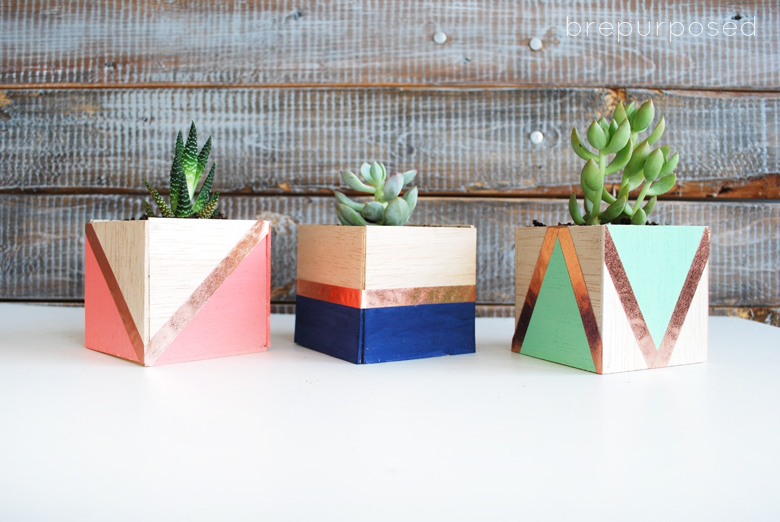 Balsa wood is the perfect light weight material to make planters. Give your succulents a place to call home with these DIY planters dressed up with colorful paint and foil tape.
2. Geometric Felt Coasters
Who knew felt could be so cute? DIY these geometric felt coasters with felt hexagons for the pattern, felt squares for the coasters, and felt glue to piece it all together.
3. Anchor Doormat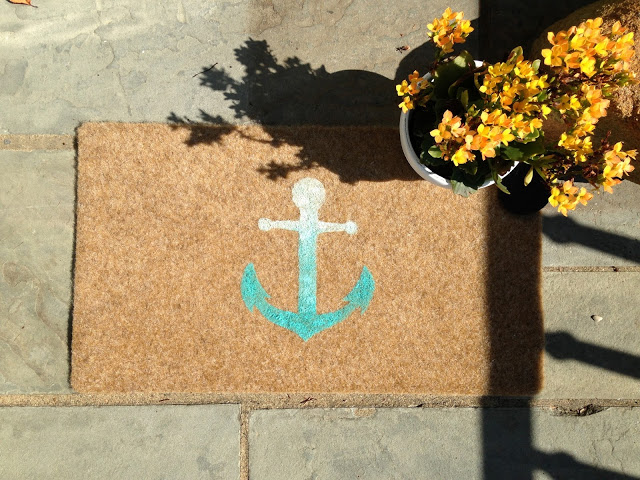 This simple stencil project can add some serious style to your front steps! DIY this anchor doormat by painting a stencil onto a plain doormat.
4. Mason Jar Caddy
For those of you who are huge mason jar fans, this DIY is for you. Find out how to make your own mason jar caddy with old wood by following this easy tutorial.
5. Corn Hole Game
Corn hole is a popular backyard game to play in the summer. Instead of buying the game, create your own custom corn hole boards for a fun DIY that the whole family can use.
6. Monogram Flag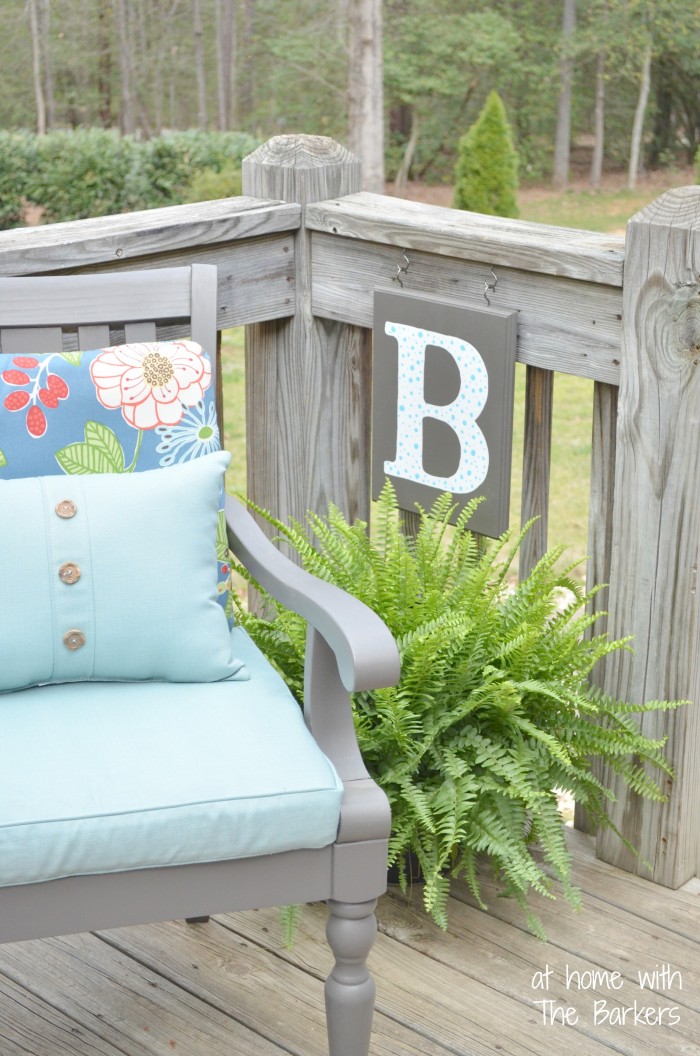 Personalize your outdoor space with a charming DIY monogram flag. All you will need is a small wooden plaque, acrylic paint, and hooks to complete this summer project.
7. Porch Light Planter
This colorful, repurposed porch light planter DIY is the perfect addition to your summer decorations. Place a little tea light candle inside for extra lighting, or add a small succulent for a sweet garden display.
8. Rustic Modern Plant Stand
A plant stand or desk display, this rustic DIY uses a wood slice, pipe hooks, and hanger tape to create a small stand for holding any little plant, frame, or office accessory.
9. Watercolor Clock
Brighten up your walls this season with this DIY watercolor clock. Blends of blue, green, pink, and purple fill this colorful clock, along with gold leaf accents for an extra sparkle.
10. Colorful Summer Banner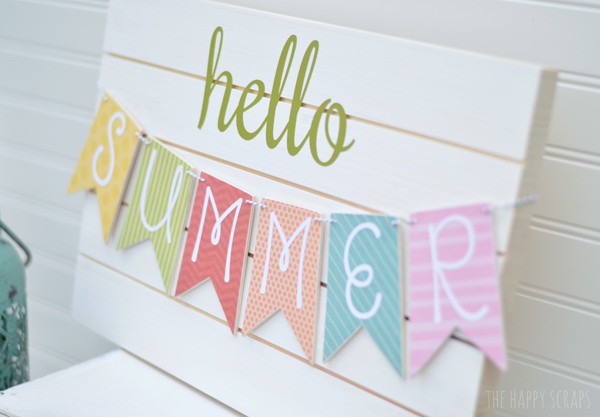 The Happy Scraps via Today's Creative Life
Say "hello" to summer with this vibrant wood banner. Add a pop of color to your backyard by following this step-by-step tutorial to make your own summer banner.
What's your favorite summer DIY project? Let us know!
Top Image Credit: The Happy Scraps via Today's Creative Life
This article originally appeared on Porch.com