Issey Miyake's Collection Is Tropical Perfection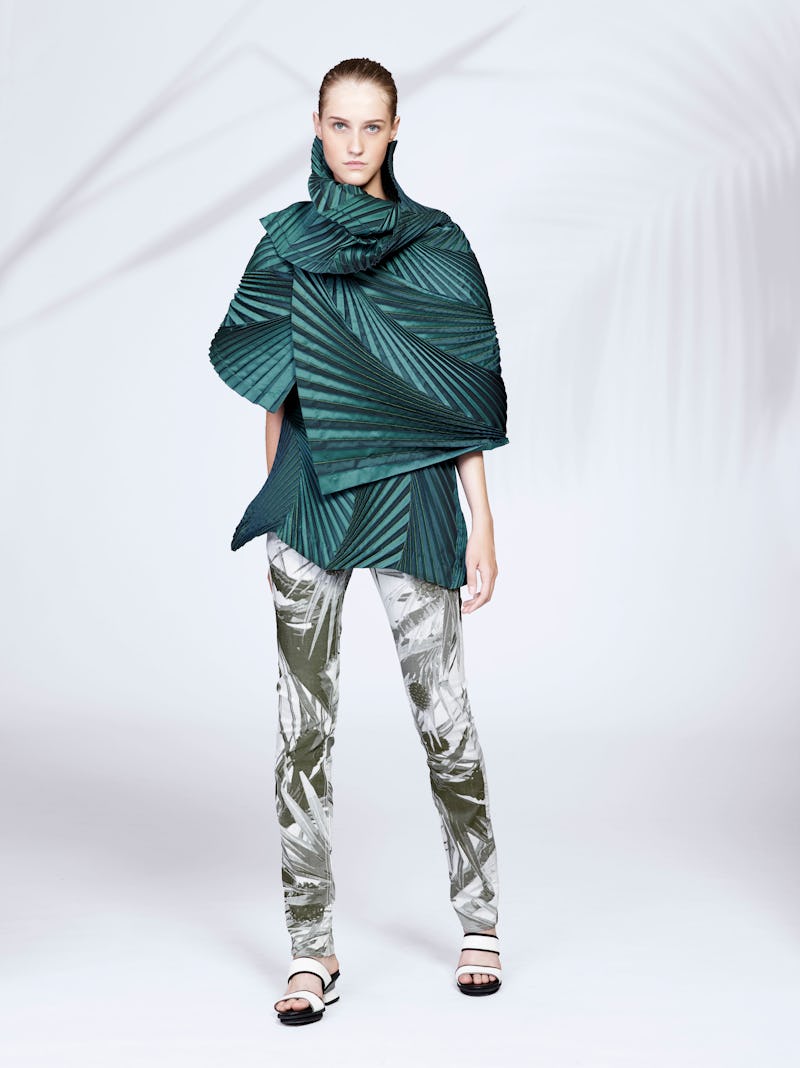 It's officially summer 2015, but why not spring ahead a little bit, because Issey Miyake's pre-spring 2016 lookbook is out, and the designs will have you wishing you were on a tropical beach somewhere. (And needless to say, looking forward to next spring).
The collection makes use of royal palm leaves throughout the clothing, and as a palm print lover myself, I totally gravitated towards it. Printed on pants, skirts, and dresses, the royal palm leaves feel delicate, tropical, and yet still plenty powerful, which was kind of the point of the collection. The pre-spring 2016 collection utilized tropical plant forms and colors to hook the viewer, to create sense memories of an idyllic locale. Told ya you'd wanna be on a beach!
Some more standout pieces from the collection are a green printed coat, evocative of a jungle, a brown, earthy sweater with a geometric silhouette, and lots of bright and beautiful jewel tones.
It's a collection that merges nature with fashion, all the while using interesting and unique colors, patterns, and silhouettes. Check out some of the standout pieces below to get you really excited for next year. (You have to have something to look forward to, right?).
Images: Courtesy of Issey Miyake