11 Ways To Style Your Short Hair When It Feels Bland And You Need A Sprucing Up Change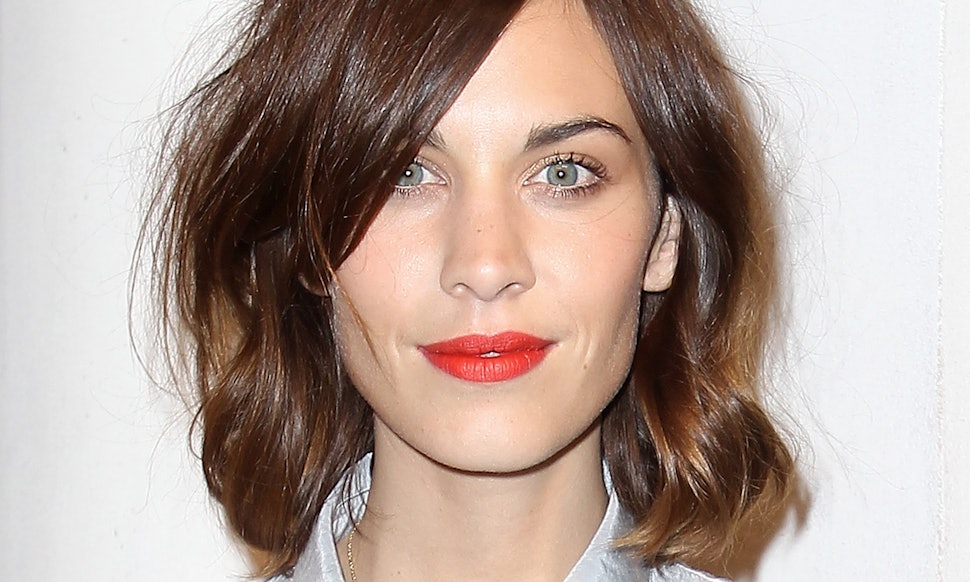 Mark Metcalfe/Getty Images Entertainment/Getty Images
There comes a point, for almost every haircut, when boredom sets in. Battling how to style a short hair cut can be especially difficult. Sure, there are a myriad of reasons to love short hair: It's cool, takes much less product, and usually goes a long way toward highlighting your facial features. But, when you find yourself looking in the mirror, feeling rather blasé about your cut, you quickly realize your hands are a little bit tied. It's not like you can visit your stylist and lob it off — it's already short.
Unfortunately, ladies (and gents) who rock short hair have other limitations due to their cuts. Braiding anything shorter than chin length can be tedious and troublesome, and ponytails don't always want to stay where you put them, or have to be split into pigtails. Plus, if you're in the midst of the awkward stage that is growing out your short hair, you may simply be at a loss for how to make things manageable.
But don't stress — you have options. Even on the days when nothing about your short hair feels appealing, there's still hope. Here are a variety of ways to spruce up your short hair, no matter what style you're currently rocking.
Add Color
The boldest way to add pizzazz to a haircut you're bored with is to incorporate a new color. Pastels bring new life to short hair, and half and half hair colors are hugely in style. Bold, solid colors can spice things up too. Even more neutral rinses provide added shine, and may be just enough to dash your short hair blues.
Image: Fotolia
Find Some Flower Power
Someone told me there's a girl out there with love in her eyes and flowers in her hair — Led Zeppelin.
It's no secret, musicians have been singing tribute to women wearing flowers in their hair, probably since the dawn of man. If you're looking to add a touch of whimsy to your life and your hairdo, whether handcrafted or real, flowers are a lovely place to start.
Embrace Hats
Hiding your short hair under a hat may not exactly be a solution, but it can be a lot of fun. Hats bring attitude to any situation, and finding the right hat for your personal style is like a fashion revival. Spice up your look with a signature hat, and no one (yourself included) will perceive your short hair as bland.
Embellish Your Ears
If you're really bored with your short hair, but don't have a whole lot of time to try something new, remember, short hair leaves you with a lovely opportunity. You can showcase your ears with statement earrings that play off your wardrobe and highlight your hair length.
Say Yes To Scarves
Hair scarves might seem a little quaint or antiquated to you, but they're a great way to add some sass to your bland bob, shoulder length short cut, or pixie. You can knot them, create rosettes, or completely cover your hair (if you're that sick of seeing it — or if you're trying to save that new color you added from the sun). Here are a few ways to wear a hair scarf.
Play With Pin Curls
Level up your short hair game by channeling some retro pinup vibes and play with pin curls. This look is fun and versatile — great for a night out on the town, or a funky way to spice up your work week.
Bring On The Bangs
If you're sporting a bob, bangs are your friend. Whether they're solid and seamless, feathered, or chunky, bangs and bobs go together like peanut butter and jelly.
Make Waves
Change Your Part
Oh, what a difference a part makes! Some of us go years without changing the way we part our hair, and it's a shame, because the results can be stunning. If you're a center parted girl, take the leap. Pull the part to the far left or the far right, and see how drastically it changes the way your features look.
Viola! An entirely invigorated hairstyle. (Of course, you'll need to take some time to finesse this, find the sweet spot that's unhindered by potential cowlicks, and re-train your hair, but the results are usually very much worth the effort.)
Have Fun With Bobby Pins
…and barrettes, and headbands. Obviously hair accessories go far beyond flowers, and employing some of the standards in new ways can have really fun results. You can more or less change the entire landscape of your short mane with a handful of well-placed bobby pins. If you're looking for a little inspiration, check out #bobbypins on Instagram.
Try A New Product
Go bold, grab some pomade, and try for a faux hawk! Add some sea salt spray and tease out more texture. Or, if you're looking for a more subtle approach, consider using apple cider vinegar instead of shampoo. The vinegar reportedly comes with a variety of benefits, including shinier, healthier hair.