The 5 Best Web Series for People of Color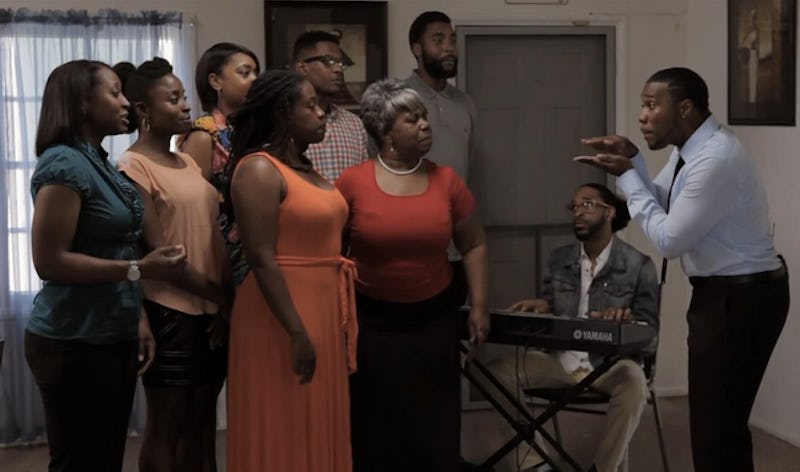 Web series have exploded on YouTube in the past few years. The short, episodic series draw large audiences and catapult their creators to stardom. Issa Rae, creator of The Misadventures of Awkward Black Girl, hasn't isolated her work to YouTube. The afro-clad comedian and actress has a talk show on Aspire, and has recently acquired a show deal with HBO. Others — like Numa Perrier and Lena Waithe — have followed similar paths. Their successful web series have funneled them into the mainstream lens of the entertainment business.
Web series are immensely popular because they're more diverse than broadcast television. They offer people of color authentic and nuanced representations of our cultures. Here are five of my favorites.
Between Women follows a tight-knit circle of friends living in Atlanta. The series, written and produced by Michelle Daniels, is groundbreaking because it focuses on Black lesbians, a group that's often misrepresented and misunderstood. Between Women humanizes these women and shows the audience how complex lesbian relationships can be.
Actress Reagan Gomez is the writer, executive producer, and star on this dramatic web series. Almost Home centers on Lisa and DeJuan, adult siblings that relocate to California after their mother's death. Both are adjusting to life on the West Coast until Lisa's abusive ex-fiancé arrives on their doorstep. Gomez has recently launched a campaign to fund the second season.
Ever wondered what happens when roommates mix pleasure with living arrangements? RoomieLoverFriends is the answer. This comedy from Black & Sexy TV and Issa Rae Productions chronicles the complicated, but hilarious relationship of Tamiko and Jay, roommates that blurred the lines.
The Choir is another gem from Issa Rae. The comedic series follows a church choir and all of the drama that threatens to turn their church to shambles.
The Unwritten Rules looks at the very real struggles of being Black in a predominantly-white workplace. We follow Racey, a Brown University-graduate, as she attempts to navigate a company where people of color are few and far in-between. This series is based on the book 40 Hours and an Unwritten Rule: The Diary of Nigger, Negro, Colored, Black, African-American Woman.