These 'Mockingjay, Part 2' Posters Are Scary Cool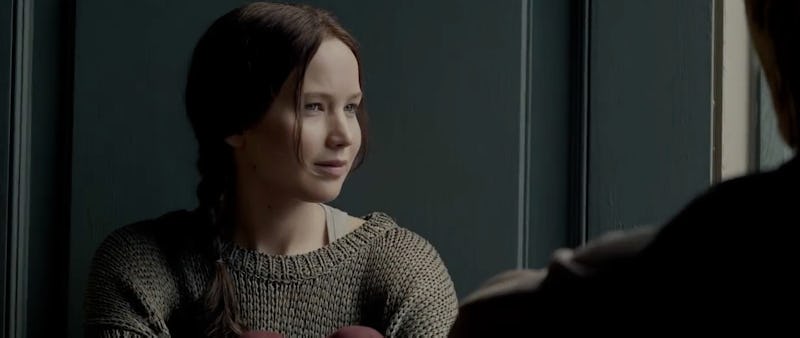 It looks like Katniss and the rest of the rebels are through with playing games. On Monday, Lionsgate released eight promo photos for Mockingjay — Part 2, and, if its any indication of the final film as a whole, things are about to get real intense. Over the past few years, the series has been known for its amazing marketing skills, and these new promo posters are no different. Through the official "Faces of the Revolution" posters, fans get an inside look at each of the eight characters' role in the final installment of the series.
Keeping up with the theme of the franchise, each poster features red war paint in the shape of a Mockingjay, but that's not even the best part. Going with the dark tone of the movie, everything about the characters' close up is desaturated but their eyes. Seriously, if looks could kill, President Snow better watch his back, because Katniss and Peeta look terrifying. If their stares weren't enough to make these promos epic, each individual poster unites a character in the rebellion by giving them a specific title — including activist, sister, and, wait for it... husband! Seriously, November can't get here fast enough.
Check out all the eight posters below.
Image: Lionsgate