9 Wise Ways To Make Use Of Your Summer Fridays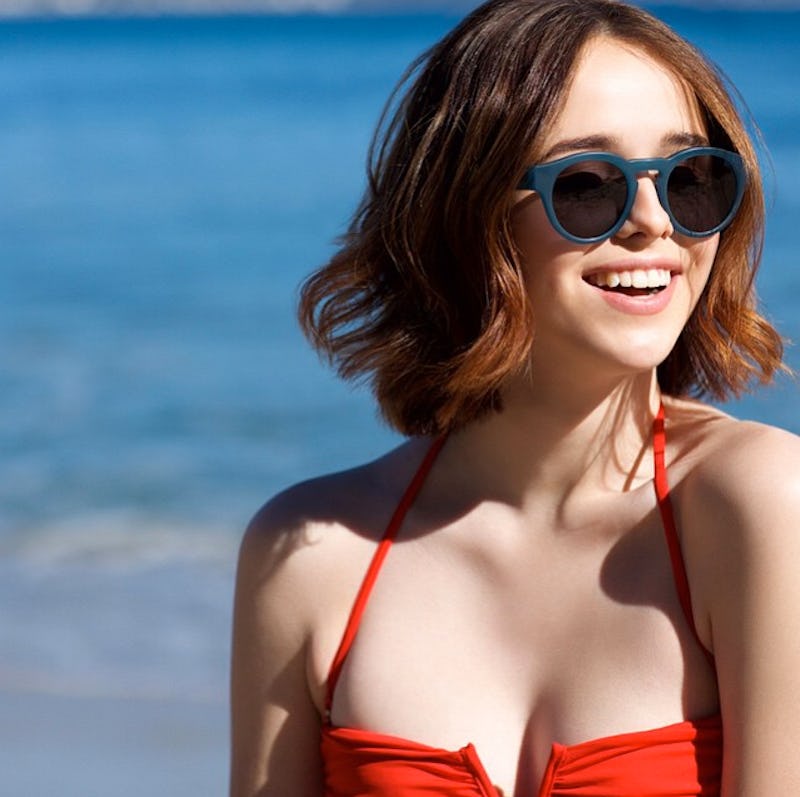 I learned what Summer Fridays were on an informational interview just out of college, and the concept blew my mind. If you're lucky enough to have this perk and you're looking for ways to fill up your remaining extra free time, I've got you covered with nine ways to make the most of your Summer Fridays. For those of you who don't know what Summer Fridays are: A growing number of companies in the U.S., primarily in New York City, offer their employees half-days every Friday between Memorial Day and Labor Day.
The Internet is chock full of ways to boost workplace morale and studies and essays about how happier employees are better, more productive employees. Summer Fridays come from this same school of thought — employers can give people a few afternoons of peace without negatively impacting their bottom line.
Opinions are not all in favor of the concept, though. Some argue that Summer Fridays encourage employers to cut paid vacation days even further, despite the fact that the United States is the only developed nation in the world that does not guarantee paid days off to all workers.
But for those who have them, there are nine Fridays left starting this week, and you chosen ones may as well put them to good use. Here are nine creative ways to make use of those extra hours in the sun.
1. Make Over Your Apartment
Spruce up your living space. Staring at the same four walls, or the same pile of laundry, or the same posters you've had since college all the time can get pretty dull. So start cleaning and daydreaming of little fixes you can accomplish in a few hours ... maybe this Friday.
2. Leave Town And Connect With Nature
Leave at lunchtime on Friday and go see some trees. You'll have the whole weekend to relax and breathe the clean wilderness air. New Yorkers can be in the Catskills by dinner, and California is full of national parks to visit. Urban claustrophobia is a real thing, and a quick weekend trip to a place with no honking horns can do wonders for your mental health.
3. Explore A New Neighborhood In Your City
If you don't have the entire weekend to escape to someplace new, spend Friday afternoon exploring a new part of town that you've never visited before. With the help of your trusty Yelp app, you can locate the best grub and shopping in any major city, and with any luck, you'll discover a new favorite before the rest of your city does!
4. Get A Haircut/Manicure/Massage
It's time to say goodbye to the split ends you've been cultivating since your last haircut. Use one Friday afternoon to address your hair, nails, or desk-chair-induced muscle knots. Visit the gym before the 5 p.m. rush and enjoy the aisles of empty equipment. You can look and feel your best by spending just a few hours taking care of me, myself, and I.
5. Run Those Tortuous Errands That You Can't Take Care Of Online
Maybe your ID has been expired for two months and doormen are starting to turn you away. Maybe you have a parking ticket to contest, but your city requires your physical presence to do so. There are some errands that still, for some unfathomable reason, cannot be accomplished online. If you can muster up the strength, spend one of your Fridays knocking out that one errand that's been on your to-do list for a while. Once that nagging feeling is gone, you'll be able to enjoy your weekend that much more!
6. Go To A Baseball Game
Baseball is the easiest sport to enjoy live as a casual fan, in my opinion. Your responsibilities as a baseball fan include eating hot dogs, drinking beer, and maybe not wearing the other team's colors. Other than that, you're off the hook. If you're a diehard, though, you'll already know all the best concession areas in your team's stadium.
7. Catch A Performance
New York has SummerStage and Los Angeles has Jazz At LACMA. Cities all over the country offer free outdoor concerts and performances on Fridays throughout the summer. Figure out where the coolest free performances are in your area, and soak up a little creative genius before dinner.
8. Go Outside And Enjoy The Sun, Because You'll Be Sorry If You Don't
Winter will be coming shortly after your Summer Fridays are at an end. By the middle of October, the sunset will happen at 6 p.m., before many people get off for the day. Find a pool or a rooftop and enjoy the vitamin D before the long nights return. But don't forget to wear sunscreen, or the whole plan will backfire, as you spend your weekend wincing and coated in aloe gel.
9. Start An Art Project
If you leave at 1 p.m. and spend six hours creating something to share with the world, that gives you 54 whole hours to make something great. Write a screenplay, make a short film, or even build a piece of furniture. That's plenty of time to exercise the part of your brain that Excel spreadsheets and expense reports do not.
Images: Sicky's World; Giphy (9)