Want To Buy A House For $100 And Some Chocolate?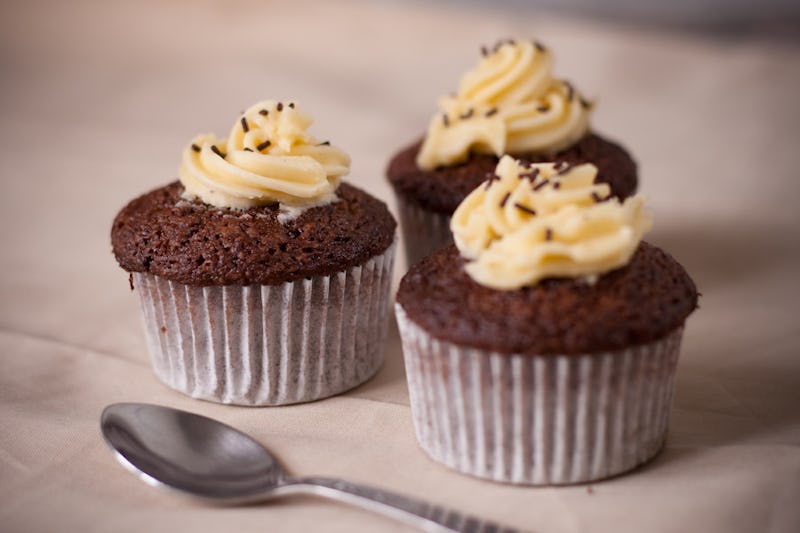 Given that I'm a college student who A) doesn't own a house, B) would like to own a house, C) is working as an intern, and D) eats a lot of chocolate, I'm very excited that in Maryland, there is a house for sale for $100 and a chocolate recipe. You heard me: For 100 smackeroos and the perfect chocolate recipe, you could become a bonafide homeowner. Sounds like a terrific deal to me!
Christina Summers, who owns a small Italian hot chocolate company in Brooklyn, is currently offering up her grandmother's Maryland home in exchange for a winning chocolate recipe — plus the $100 entry fee, of course. The competition is in honor of that selfsame grandmother, who loved baking and inspired Summers to start her own business.
On the website for the competition, Summers wrote:
My Grandma was an excellent cook, particularly in chocolate! She was President of her Home Maker's club and everyone came to her for the best chocolate recipes. We used to make all kinds of homemade chocolate desserts together, and I want her chocolate making tradition to continue in this house. She gave me this love of chocolate, and is why I started my Italian hot chocolate business Dolce Vite Chocolatto in NYC.
The home, which is located in the Maryland suburb Temple Hills, is estimated to be worth just under $250K. The $100 entry fee is non-refundable (assuming a winner is selected); however, if you've got a little spare cash, it might not be a bad investment. Summers doesn't specify if she's looking for a particular type of chocolate recipe, so I suspect that pretty much anything goes. Want to enter the competition yourself? Head over to the Dolce Vite website and submit your entry before July 31.
It seems like people are doing this "buy a house in exchange for participating in a competition" thing more and more often these days, which I am firmly in favor of. These six other properties, for example, went for similarly creative "asking prices," along with a number of GIFs that illustrate how I feel about them.
The offer period on this one actually just closed, but we're excited to see whose essay was persuasive enough to win. A house for the price of five SoulCycle Classes and a paragraph sounds kind of amazing to me.
Royal Treatz, a South Florida cupcake shop, is giving away its business to the most compelling essay. The deadline is August 15.
The Center Lovell Inn in Maine is set to reopen on July 10, after being handed over to the winners of an essay contest.
This house, which is straight up gorgeous, has four bedrooms, four bathrooms, and an indoor pool. It can be yours for only $150 and a 250 word essay on "a life well lived." The application deadline is November 15.
The house has eleven rooms; the contest will close when 2,000 entries have been received.
If you've always dreamed of owning a 20-acre goat dairy, you're in luck. Enter here before October 1.