The Best of Ann Demeulemeester, Set to Poetry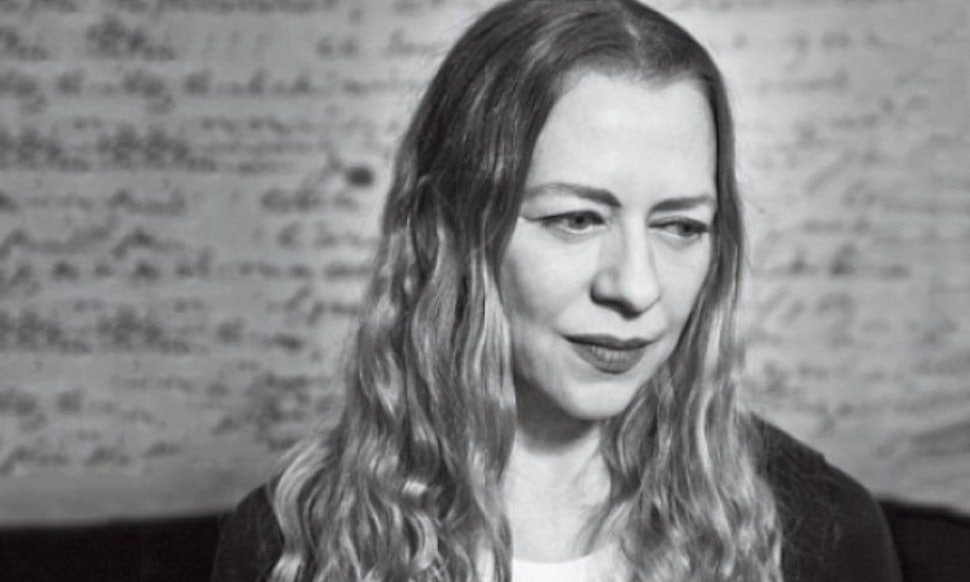 All over the world, punks, vampires, and stylish poets are mourning Ann Demeulemeester's exit from her eponymous label. Her androgynous, tailored pieces and voluminous black silhouettes left an almost literary cast on the world of fashion — hers was a style that privileged emotion over trends, dark romance over flashy attention-mongering. Ann Demeulemeester's acolytes are as distinctive as they are introverted, perpetually huddled inside in moody black coats and punkish lace-up boots, smoking a cigarette between two long, cold fingers as they sway to an old Patti Smith record.
In honor of "fashion's melancholy poet," as WWD so memorably termed her, here's some of her most emotive, elusory work, presented as it should be — next to swathes of dark poetry.
Image: @dianjyu/Instagram
Collection of Ann Demeulemeester Boots
"For these people had neither King nor LordAnd bowed to no oneAnd they had lived in their own liberty."
—Patti Smith, "Amerigo"
Image: @naomigration/Instagram
Accessory details, Spring 2011
"I
am cooling because nothing
touches me."
—Robyn Schiff, "H1N1"
Image: @wewantcontrast/Instagram
Excerpt from Ann Demeulemeester's departure letter
"Tonight I am going to sleep alone
on the bedclothes of purity.
Aloneness
is the first hygienic measure.
Aloneness
will enlarge the walls of the room."
—Anna Swir, "I'll Open the Window"
Image: @panandthedream/Instgram
Headpiece detail, Spring 2014
"I follow my delirium, rooms, rooms, streets,walk groping and groping down the corridors of time and over and under its staircaseI feel along its walls and, not advancing,I turn to where I began, I seek your face,walk doubtfully these dim streets of my own self..."
—Octavio Paz, "Sun Stone"
Image: @80s90sfacingbeauties/Instagram
Spring 2012
"Naturally
you're curious; you want to know
how she became a gnarled branch
veiled in diminutive blooms.
But I've told you all I know.
I was sure she had secrets,
but she had no secrets.I had to tell her mine."
—Chase Twichell, "Self-Portrait"
Image: @pauline_jorry/Instagram
Spring 2013
"And the soul creeps out of the tree."
—Louise Glück, "All Hallows"
Image: @anndemeulemeester/Instagram
Menswear Fall 2013
"I was always leaving, I was
about to get up and go, I was
on my way, not sure where.Somewhere else. Not here."
—Jean Nordhaus, "I Was Always Leaving"
Image: @kohtanyawanichapong/Instagram
Kate Moss walking an Ann Demeulemeester show in 1996
"She wore a cloak of fire on her skin,And power, power floated up to her."
—Howard Moss, "Jane"
Image: @helgaburrill/Instagram
Spring 1998
"He rolled and rolled. Sometimes
in his dizzying spins, he thought
he heard God. A whisper, but still."
—Aimee Nezhukumatathil, "The Rolling Saint"
Image: @eyespike/Instagram
Spring 2007
"If there had been tracks down the middle
Of this town, I would have met you crossing
And no matter what, asked whether
I was going the wrong way—Let me guess
You never needed anyone to tell you
It's tough out here and nobody dared
Call you half-pint even with that gravelly
Voice and nail hard way you don't touch, your skin
Velvet shadows as we reach and you turn away."
—Colleen McElroy, "Some Are Dead and Some Are Living"
Image: @debirolle/Instagram
Ann at work
"I got lost in the night, without the lightof your eyelids, and when the night surrounded meI was born again: I was the owner of my own darkness."
—Pablo Neruda, "Sonnet LVII"
Image: @keanoushdarosa/Instagram