Single Mom Posts Ad To Find Father Of Her Child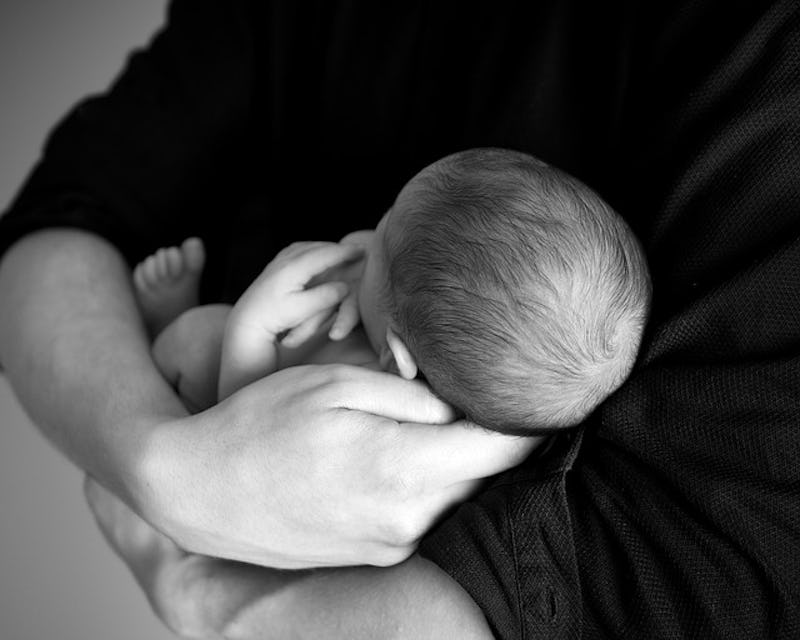 The Internet can be a dark, dreary place sometimes, but no one can deny that it's also darned useful. Case in point: A woman in Western Australia who used an online ad to find her baby's father. Last December, Bianca Fazey, 25, posted an ad on Gumtree, a website for classified ads, looking for that father of her soon-to-be-born baby. She had to put up with a lot of cruel and unnecessary Internet hate, but she eventually found the father and had a healthy, adorable baby boy.
Fazey had a one-night stand with a stranger in April of 2014, and, having been diagnosed previously with polycystic ovary syndrome, she had assumed that she would never get pregnant. Her ad on Gumtree gave a brief description of the baby's father and the circumstances under which they met:
I met a guy whose number I never saved thinking I would never see again and as it turns out... I have something that belongs to him.
I met a guy named Jeremy on the 23rd of April 2014 at Harlem Wednesdays, We ended up spending the night together and I ended up pregnant. So as my search for this guy has failed time and time again I have tried the hotel (Rydges) we were in and that came up blank (privacy reason's). From what I remember he told me his name is Jeremy (his Mum calls him Jeremiah), he lives in Morley with a bunch of guys and he had just returned from a 4 week on 1 week off FIFO job. I just going out on a limb here and hoping someone knows someone of this description. He was handsome, about 5'7ish, in his 20s, brown hair, brown eyes, no tattoo's [sic], very friendly and lovely gentleman.
Because, as I mentioned before, the Internet can be absolutely terrible, Fazey was the object of a harsh backlash from people who disapproved of her life choices and felt the need to slut-shame her (Don't they have better things to do?). She told Nine News Perth,
It's normal to get, 'Slut' comments and everything, but the one that quite hurt were the ones that said 'You should get an abortion.' … And I stupidly put my phone number on there, I had so many people messaging me and emailing me saying 'I'm Jeremy' or 'I'll be the kids dad' and just gross stuff as well.
The abuse was bad enough that Fazey pulled the ad after two days, but fortunately the attention garnered by the ad had a happy outcome: She had her baby, Logan, in January, and, as Fazey told 9 Stories, his father came forward last month. She wrote in a Facebook post, "I am one lucky lady, to not only have found Logan's Daddy but over a couple of months I have learnt he is an absolute gentleman, sweet, kind and already in love with his baby boy." To be fair, it would be hard not to like this kid. I mean, just look at this squishy little face:
Image: Pixabay