What Your Fave Caffeinated Drink Says About You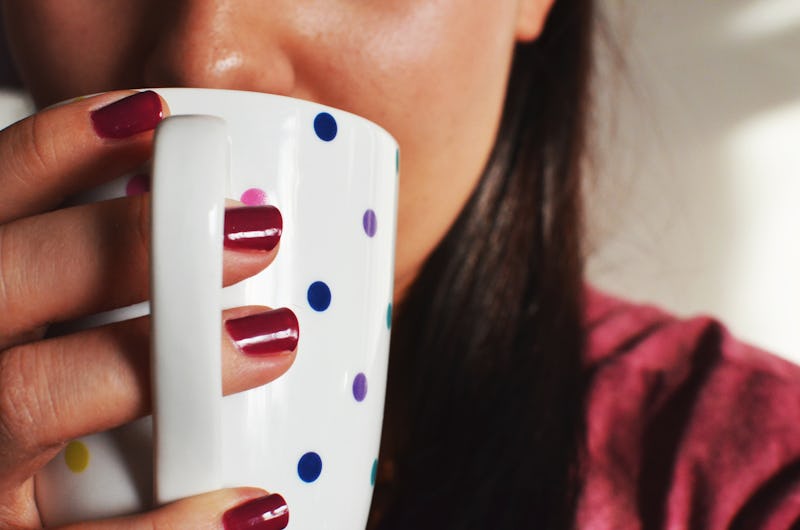 Conflicting studies about the effects of coffee probably will never end. Coffee murders your body! Coffee transforms your body into a pegasus! Coffee is great! Coffee is garbage! Ugh. Whatever. Caffeine is essential, in my opinion and comes in non-coffee forms, even. Your preferred method of caffeine says something about you, because of course it does. Every minute detail of your life and tastes is indicative of a much larger picture. Didn't you know?
I've had coffee almost every morning for the past 13 years. My mom turned me on to this absolute miracle. I woke up early to study for an AP Euro History test sophomore year of high school and felt so zonked still, she slyly slid a full mug my way. Although I no longer dilute my coffee with ice cream flavors, I still count on it each day to flip my brain on to functioning order and keep my temperament mostly pleasant. I figure if coffee is my one non-negotiable, I'm not doing so bad. If I can't get my hands on coffee specifically, I have no issue with tea or an energy drink. Caffeine point-blank makes me a nicer, more productive human being. And that's just a favor to do for the world, right?
But when it comes to choosing, that's where the illumination comes in. Which vehicle for caffeine is your go-to? Which reigns king in your opinion? Your answer can reveal a lot about you.
Caf au lait
You have a killer short-term memory and have no need for the reminders app in your phone, but sometimes experience issues with which shoe goes on which foot.
Macchiato
You only use razors with five blades or more. You look great in mesh.
Iced mocha
You are three small kittens stacked on each others' shoulders masquerading as an upright human.
Americano
You still smoke clove cigarettes and pronounce Sufjan Stevens's first name as "suff-gun." You're very good at Reddit.
Black coffee
You're either a poet or a cat burglar. Either way, we have solid BFF potential. This also means you're better than everyone else on this list.
Cappuccino
You get mad when baristas inform you the cafe does not accept checks, and also "iced cappuccinos" are not real. Big fan of going barefoot on airplanes, too.
Red Bull
YOU HAVE NO VOLUME CONTROL! BUT YOU SURE ARE FUN AT BARBECUES AND HAVE AN IMPRESSIVE KNOWLEDGE OF VARIOUS HOT SAUCES, WOO!
Monster
You're soft-spoken and enjoy visiting art galleries alone. You don't own a cellphone, but not for political reasons.
Rockstar
Lonely.
Sambazan Amazon Energy Drink
You dabbled in sororities during college but can manage to carry a canvas bag most of the time now, so.
Green tea
You've tried yoga before.
Chai tea
Your desktop image involves India in some way.
Black tea
British.
Yerba mate
You can't fall asleep at night unless it's to Vitamin C's "Graduation."
Images: Pexels; Giphy(14)