13 Surprising Celebrities Who Posed For 'Playboy', Including Steve Martin (Yes, That Steve Martin) — PHOTOS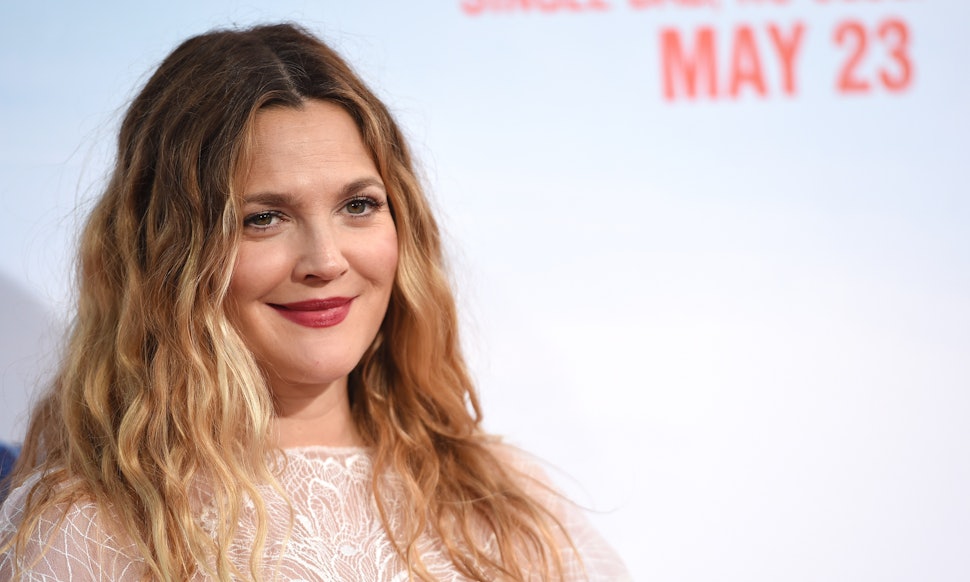 ROBYN BECK/AFP/Getty Images
Posing for Playboy used to be one of those things that made people raise their eyebrows when they heard a certain celebrity decided to do it, but now it's par for the course. In 2015, posing nude is totally NBD. Through the years, the concept of posing for the mag has evolved into somewhat of a rite of passage in Hollywood, but whether they decided to wear clothes or lingerie or take the plunge and bare it all, there are still a few celebrities who posed for Playboy that may surprise you.
Don't get me wrong — I think it's awesome when women are comfortable enough to show skin in a national magazine that has become an institution in publishing like Playboy has, because it proves they possess a rare, special kind of courage that comes with the ability to be proud enough of the body you're in to show it off that way. That must be the most empowering, amazing thing ever.
These women — and men! — definitely deserve props. As surprising as it might have been to see that they decided to take Playboy up on their offer to be featured in the famous magazine, their photos turned out incredible, and I will always be impressed by their confidence.
Drew Barrymore
In 1995, Drew posed for the mag in a Playboy bunny t-shirt and pink undies, and she actually looked super cute.
Image: Playboy
Chelsea Handler
Chelsea Handler usually doesn't mind sharing a funny, risque photo or two on Instagram, so maybe it's not totally shocking that she decided to pose for Playboy after all. But in this more professional capacity? She clearly looked amazing.
Image: Playboy
Bruno Mars
Guys don't typically make the cover of Playboy, but in 2012 Mars became the tenth man ever to do it — and fully clothed, too.
Image: Playboy
Jessica Alba
Madonna
This lady might be singing "Bitch I'm Madonna" right now, but back then she would've been singing, "Bitch, I'm on Playboy." And can we talk about the fact that one of the times she posed for the mag, they used the tagline "Unlike a virgin… for the very first time"? Groan.
Image: Playboy
Mariah Carey
Carey posed in a one-piece with cutouts on the cover in the early 2000s. Like, before she and Nick Cannon were married (and then broke up). Doesn't that feel like forever ago?
Image: Playboy
Jenny McCarthy
Is society shocked by Jenny McCarthy in Playboy or not? If you think of her as the anti-vaccine lady on The View, probably. But she was actually a Playboy model when she began her career and was named Playmate of the Year in 1994.
Image: Playboy
Steve Martin
Years before Bruno Mars graced the cover, there was Steve Martin. And his cover? One of my favorites.
Image: Playboy
Vanna White
Yes, Vanna White, like the lady who turns the letters on Wheel of Fortune. That Vanna.
Image: Playboy
Uma Thurman
It seems like forever ago that Thurman posed for the Australian incarnation of the magazine, but she looked awesome doing it.
Image: Playboy
Dolly Parton
Mind you, it was the '70s. Now, Dolly Parton is just that lady who played Hannah Montana's godmother.
Image: Playboy
Cindy Crawford
Crawford's modeling career may have been mostly high fashion, but her cover for Playboy turned out to be seriously pretty.
Image: Playboy
Charlize Theron
Since becoming a mom a few years ago, Theron has been super private about her life, so I'm not sure this is an opportunity she'd want to do now. But when her career was first heating up in 1999, she took the plunge, and her closeup was gorgeous.
Image: Playboy