'Big Brother' Has A Surprising History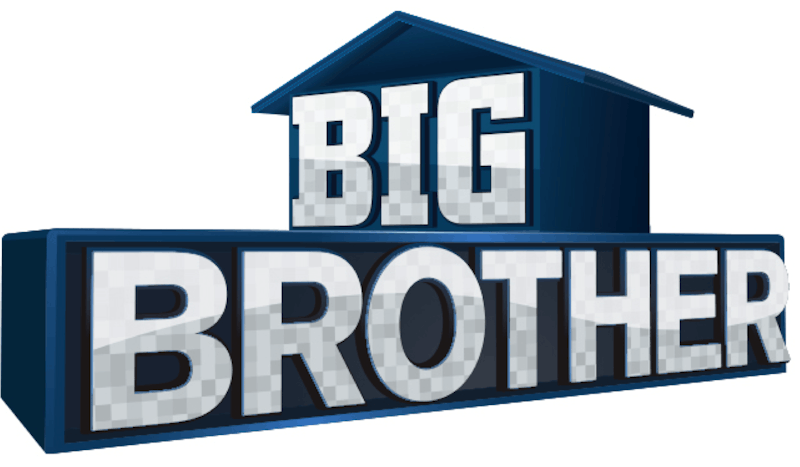 It's hard to believe that Big Brother , one of the most legendary reality shows in TV history, has been on the air in the US for an incredible 17 seasons this year. It's one of the staples of CBS' summer lineup, one of those trainwreck experiences you hate to love but just can't help watching obsessively, trying to dissect the personalities that were insane enough to set foot inside this house and have their every move documented 24 hours a day for, like, four months. It's delicious and terrible all at once and I can't imagine it going off the air anytime soon, because who doesn't love that combo?
I couldn't tell you what I love most about Big Brother if you asked me. The showmances are great, the competitions are hilarious, and the scheming of the alliances is always interesting, even if they're ill-fated, as most of them are. It's just a lot of fun to watch, and sometimes you need a show like that — one you don't have to put too much thought into, you can just sit back and enjoy.
If you love the show as much as I do, you'll probably find these random facts about the series fascinating (or at the very least, moderately interesting, and that's all we can hope for).
There Was No Head of Household Competition During Season 1
The HoH contest is a rite of passage at this point, and is something every houseguest is desperate to win at some point or another, and for good reason. Being HoH means having the ultimate power — but you have to be careful with that power, because it could come back and bite you in later weeks when someone else takes over.
Evictions During Season 1 Were Made By Viewer Vote & Were Bi-Weekly
While the fate of current houseguests' lay in one another's hands, during Season 1, things were much different. Houseguests would nominate as usual, but then those nominees were voted on by the viewers to decide who would go. Also, evictions weren't called such, they were called "banishments".
Big Brother Is Based Off The Dutch TV Series Of The Same Name
Big Brother was actually created by John de Mol Jr. in 1997 and first aired in the Netherlands in 1999. He's also the man behind the production companies Talpa and Endemol, the latter of which produced the series there, as well as several versions abroad.
The first US season launched on July 5, 2000
Can you believe that Big Brother has been on for 15 years now? Where does the time go?! You probably don't remember Season 1 winner Eddie McGee, but at least he has the honor of being the first ever winner of the series! Apparently he's done some acting in recent years, too.
The Only Season Not To Air In Summer Was Season 9, Which Aired In Spring 2008
Big Brother is a summer show. That's when we all expect to see it, and when it's always on... except for Season 9, that is, which started in February 2008 and ended in April. Season 10 aired the same year, in summer, where it belongs.
Of The 195 Houseguests That Have Appeared, Only 3 Have Been Kicked Out By Big Brother
Big Brother has explicit rules about inappropriate behavior, but amazingly, while nearly 200 contestants have walked through those doors, only three have been removed prematurely rather than evicted due to rule breaking or violence. An additional three left voluntarily, as well.
CBS paid $20 million for the rights to Big Brother
In early 2000, CBS forked over a cool $20 million for the rights to air Big Brother — rights which they've kept ever since. I don't know if that's considered a lot of money in these type of deals, but it seems pretty steep!
The format has been copied in over 40 countries
Amazingly, the Big Brother format has been duplicated all around the world, from the obvious US and UK versions to shows based in Eygpt, Mozambique, Brazil, and Slovenia. Pretty amazing, right?
Images: CBS; Giphy (8)