Mario Testino Says Photographing Princess Charlotte's Christening Was "An Amazing Experience" And Gushes About The Entire Royal Family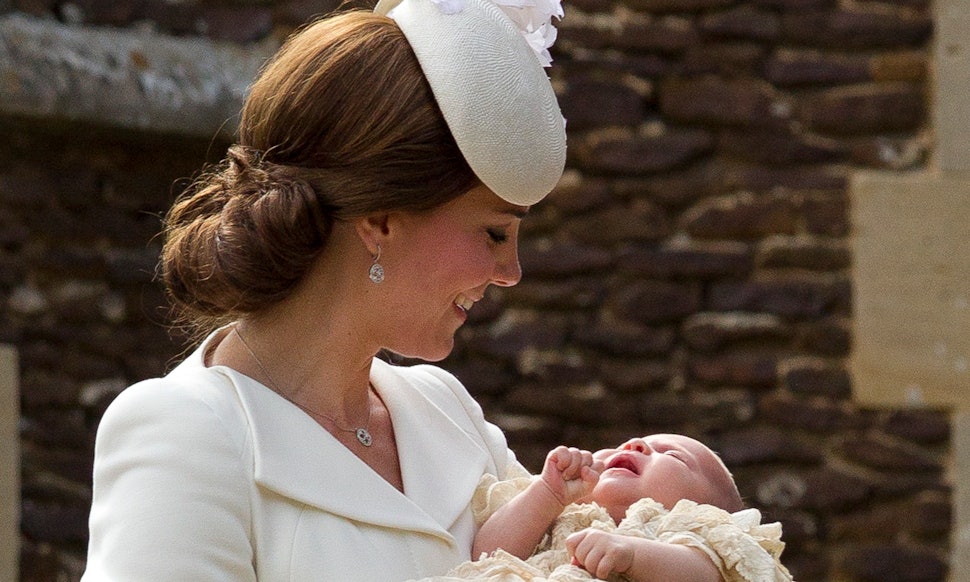 WPA Pool/Getty Images Entertainment/Getty Images
As most of the world now knows, Mario Testino captured the gorgeous images from Princess Charlotte's christening over the weekend. The images have been all over the web and for good reason. The famed fashion photography captured intimate moments with each member of the royal family, and now, Testino is talking about the christening photos he captured with the entirety of the British Royal Family.
This isn't the first time that Testino has worked with the Royals. In fact, he's taken several famous images of them over the years, including some stunning work featuring the late Princess Diana. Testino is actually the photographer who captured the intimate engagement photo of William and Kate that was used to announce their engagement. The now famous photo featured the stunningly beautiful couple smiling proudly and embracing with now Duchess Kate's stunner of a sapphire engagement ring on full display.
While the image of William and Kate's engagement may be the most well known of Testino's photos of the Royal Family, he's also photographed members in the past. The talented artist captured Prince William in the past for his 21st birthday as well as Prince Harry's 20th birthday. Now, he's capturing more gorgeous photos of the couple, but this time, it's of the royal parents with their gorgeous kids.
Testino is opening up about the images he captured for Princess Charlotte's christening over the weekend and gushing about the Royal Family. The photographer says that he had "an amazing experience," but he didn't stop there. What Testino really gushed about were the family dynamics during the event. He explained, "What impressed me the most was the energy of the family, and of that between the Duke and Duchess. One sees how solid they are together and one gets a sense of their strong family values." The smiling faces of the proud parents are the perfect example of what Testino is talking about. They're positively radiating happiness.
The famed photographer didn't just capture Princess Charlotte, her brother, and her parents though. He was welcomed into the residence where he was able to snap shots of the entire family. Testino explained his time with them saying, "It was incredible to be able to document four generations of the British Royal Family together - the monarch and three heirs to the throne - and very heartwarming to see the close relationship between them all...I am overwhelmed and honored to be chosen to document this occasion and to carry on the documentation of the family that is the soul of this country, a country that has given me so much."
The images are, without a doubt, gorgeous, but what else could we expect from a genius like Testino? Simply based on the photos and his gushing, we're sure that the big day was full of love and joy. What a great memory for the family to document and a wonderful experience for Testino.
Images: Mario Testino/Instagram (3)