5 Reasons To Indulge In A Summer Fling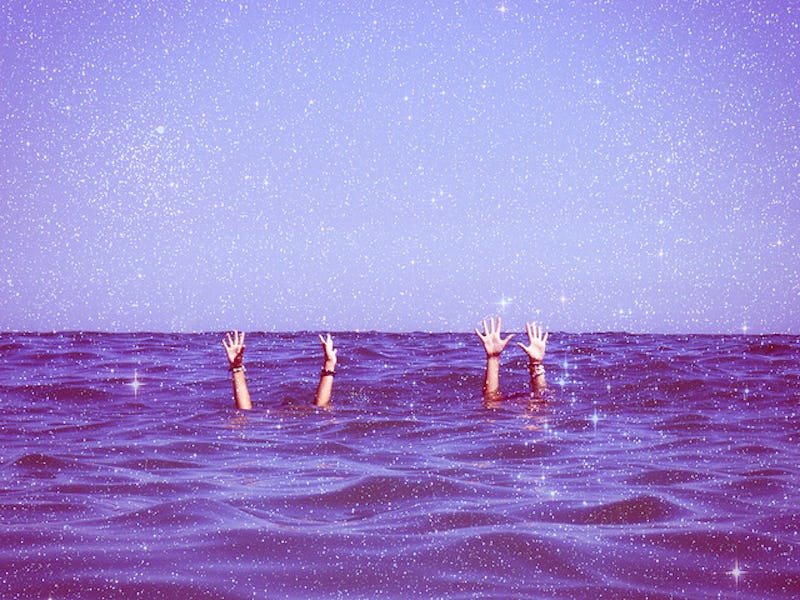 Of all seasonal relationships, the summer fling is most iconic. Between June and September, these romances hit their peak heat with the weather, and come fall, disappear in a puff of smoke like a lone firecracker on the 4th of July. Although a summer fling can certainly turn serious (have you seen Grease?), there's something about the transitional time between school letting out and starting again that breeds all kinds of short 'n' sweet entanglements.
My first swoon-worthy summer fling happened between senior year in high school and freshman year in college — an ideal time to indulge in some no-strings-attached lovin'. He was three years older, drove a muscle car, and dressed like James Dean. I knew it couldn't last because I was moving three states away, and he was leaving the country for a study abroad, so I really had to make it count. I'm proud to say I've got a lifetime's worth of spank bank material from those few months alone.
Although summer can mean the same old job just with hotter weather to an adult out of school, the appeal of the summer fling remains. It's almost primal to tailor your relationships to the weather, and convenient — especially if you travel over the summer or have seasonal work. Here are five good reasons to indulge in a summer fling:
1. It Helps You Practice Living In The Moment
The beauty of the summer fling is how little you need to ponder the future. Because they have an end date, the "where is this going?" questions don't tend to creep in as much, and you're left free to make the most of every sun-kissed moment.
2. There's Already A Soundtrack For Your Relationship
From "Summer Nights" to "Summer Boy" to "Boys of Summer" to all the other songs written about June-September romances, there's already a perfect soundtrack for your fling just waiting to be made.
3. You Have A Built-in Date For The Beach, BBQs, And More
Your summer fling job description is as follows: provide companionship and hot sex and attend seasonal functions such as beach trips, BBQs, firework viewings, camping trips and the occasional ice cream run. Not too challenging, right?
4. You Can Experience Someone You Otherwise Might Not
The confines of the summer fling allow you to experiment with your choice of partner more, because you don't have to worry if you can keep it going for the long haul. Whether that means dating someone with a different background, gender or worldview than you usually do is up to you.
5. There's A Guaranteed Expiration Date
Summer flings usually end when your vacation ends, your school year starts, or Labor Day signals the end of the good times. Although you can keep the fires burning all year long if you like, sometimes the sweetest experiences are short lived.
Images: Tamara Alvarez/Flickr; Giphy (5)
Want more sex? Of course you do. So download Bustle's app from iTunes for all the most recent sex and relationships news, advice, memes, and GIFs from around the Web. Guaranteed to fulfill you more than your ex.