Drake's "Energy" Video Gets Really Weird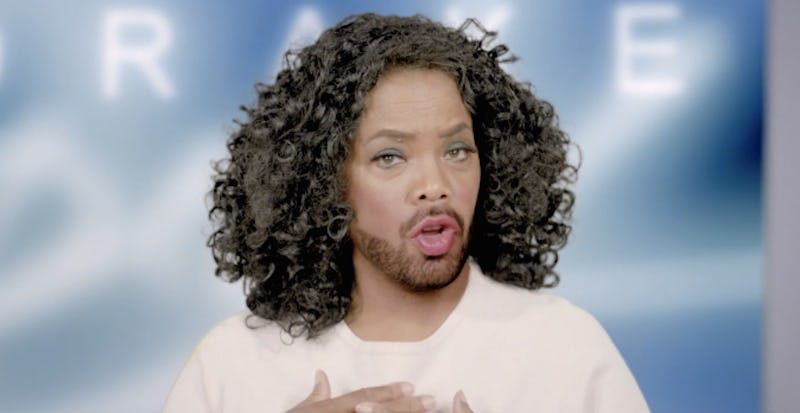 Drake revisited his chart-topping mixtape If You're Reading This, It's Too Late to make a video for the album's climax, "Energy." And, oh my lord, is it a doozy. In Drake's "Energy" music video, the rapper morphs into different celebrities, as he sings about all the enemies that he has. The effect is both bizarre, awesome, and vaguely creepy, but, then, we shouldn't be surprised that he's so gifted at transformations. After all, we know that he's great at that, having already morphed from Canadian Teen TV star Aubrey Graham into rap force of nature Drake.
He transforms into celebs including President Obama, Oprah, Justin Bieber, Miley Cyrus, Kanye West, LeBron James, and former Toronto Mayor Rob Ford — among others. Drake released his video over at the Beats radio on Apple Music, where he's currently DJing and introducing collaborations with his proteges Majid Jordan, who is featured on Drake's single "Hold On, We're Going Home," and Skepta, whom Drake brought on stage at the Wireless Festival last week.
Watch the video on Apple Music by scrolling down to "Energy" in the videos section, and tune into Drake's show right now before it really is "too late." Leave it to Drake to make anyone who was still on the fence about how awesome this new streaming service is eager to get an Apple Music account, like, yesterday.
Image: Apple Music