5 Natural Products That'll Give You A Healthy Glow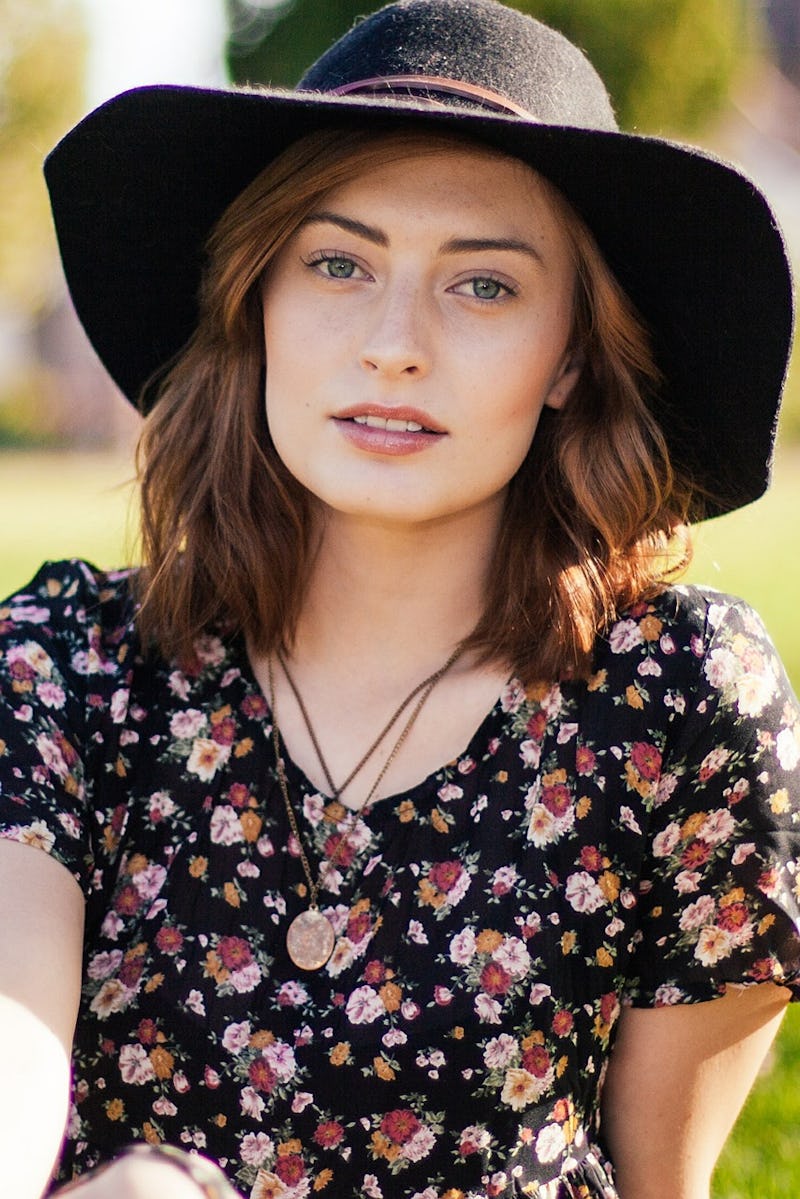 It's the peak of summertime and most women have settled into their summer beauty routine, but have you thought twice about the impact of the products that are helping you to achieve that bronzed, dewy look? Instead of quickly running to your closest drugstore and grabbing some self-tanner, you should consider healthy tanning products that are both safe and effective.
Before I jump into my favorite natural tanning products, it has to be said: if you choose to tan or make yourself look more tan, it's necessary to do it safely. I'm not just talking about slathering your skin in 100 SPF sunscreen, I'm also discussing the reality of the dangers of the chemicals combined in your typical sunblock, self-tanner, and bronzer.
Instead of offering you a bunch of statistics on the dangers of what might seem like an innocent habit, I'm going to share the real-life story of Glenna Kohl, and how at the age of 22, her wish to have bronze skin took a deadly turn. Kohl's story is not your typical melanoma story. She was a vegetarian, exercised daily to maintain her health, practiced yoga daily, and with her petite frame, weighed a healthy 105 pounds. She worked as a lifeguard in the summer and was looking to work in the field of nutrition after studying finance in college.
While Kohl's healthy lifestyle looks quite similar to my lifestyle as a 23 year old, she did practice one unhealthy habit that is unfortunately not deemed unhealthy enough within our society. While she was lifeguarding, Kohl only used SPF 4 and would occasionally go into the tanning booth. Like most women, Kohl loved sporting a bronzed glow in the summer. Kohl's love for the sun was all fun and games until one today she noticed a lump in her groin area. She thought she may have injured herself through her active lifestyle, but this one lump changed Kohl's life forever.
As a result of tanning booths having carcinogenic effects to the body, Kohl was diagnosed melanoma, which worsened as she suffered the side effects of radiation and chemotherapy. Regardless of Kohl's positive attitude and her determined mentality to succeed, Kohl's social life took a turn for the worse. She quickly became too tired to enjoy the activities that most twenty-somethings were able to and decided to let the relationship that she had with her boyfriend go so he did not have to suffer with her.
Eventually, Kohl's melanoma turned into stage five cancer, in which most of her family had to come to terms with what would be the end of Kohl's journey with cancer.
After hearing Kohl's heartbreaking story, you may very well be ready to run out to your local drugstore and grab some powerful sunscreen. But before you do that, it is necessary that you are aware of what exactly makes up your sun protection.
When you think you are doing yourself some good by protecting yourself from the sun by using SPF, in reality, you are exposing your body to what is called chemical filters. One of the most dangerous chemicals in drugstore sunscreens is oxybenzone. It mimics the hormone estrogen in the body and has even been linked to endometriosis, and this is just one chemical that men and women are rubbing into their skin (which then travels into their bloodstream) on a daily basis.
In addition, toxic chemicals such as parabens (cancer causing chemicals), BHA and BHT, and formaldehyde are slipped into foundations that are used for their SPF benefits, as well as self-tanners.
Before you toss all of your SPF products with these designated chemicals, you should know that you can, in fact, achieve the same results from natural products. These products will allow you to have bronze skin while enjoying the sun without putting yourself at risk for melanoma.
Here are the best sunscreens, self-tanners, and SPF foundations to achieve that summer glow in a safe manner.
1. Sunscreen
Garden Organics Everyday Natural Sunscreen, $12, Amazon
Before I get to all of the fun natural bronzing products, let's start out with the most important item: sunscreen. I promise you that you can still sport a summertime tan while wearing SPF.
Not only is this sunscreen paraben-free, alcohol-free, gluten-free, phthalate-free, vegan, and cruelty-free, but this beauty secret will hands-down protect you from the sun's rays. The plant-based minerals, such as zinc and titanium naturally fight off the sun.
2. Foundation with SPF
ZuZu Luxe Powder Foundation with SPF, $30, Target
After trying just about every foundation on the face of this earth and not being satisfied with the product due to the chemicals or the way that it made my skin more prone to acne, I have finally settled with Gabriel Cosmetic's foundation with SPF.
Believe it or not, this foundation includes the same sunblock ingredients that the Garden Goddess sunscreen does. The powder includes titanium dioxide for a full-broad spectrum sun-block and contains anti-oxidants to protect against other environmental damages that can occur when you are outside in the sun. I personally prefer to use powder foundation in the summer, as it does not seep into your skin and cause acne the way that liquid foundations can.
3. Bronzer
Mineral Fusion Bronzer Duo, $19, Amazon
I sport a bronzed look during all four seasons on my cheeks with this Mineral Fusion bronzer. It goes on light, which is great because you can build it up from day to night. This bronzer will make you look like you have spent the day at the beach. I put one full coat of the matte shade and contour with the shimmer shade.
In terms of sun protection, this natural bronzer is packed with vitamin C, both red and white-tea, and aloe-vera. This one is a great steal!
4. Shimmer
Gabriel Cosmetics Liquid Radiance, $12.50, Gabriel Cosmetics
A liquid shimmer looks great on the cheekbone for women of all ages. It helps to create the look of luminescent, healthy, and glowing skin. This liquid shimmer is also by Gabriel Cosmetics. You can even add some shimmer to your color bone to bring the bronze and luminescent look onto your body.
5. Self-tanner
Alba Sunless Tanner, $6, Amazon
On the natural product forefront, organic-product lovers all over the world can't get enough of Alba Botanica's Very Emollient Sunless Tanner. It's advertised as golden tanning without the sun. Alba explains that with their product, "It's safer to fake, than bake." This self-tanner is also paraben-free is not tested on animals. Now, this is how you get a guilt-free tan!
6. Aloe-Vera
Aubrey Organic's Aloe Vera, $8, Amazon
Let's face it, every now and then, we all have a "sun accident." Whenever your skin needs some relief from the sun, it's important to cool down your skin with some aloe vera. While you can pick up aloe vera from most drug-stores, the product is typically not organic, and therefore ends up doing more damage than good.
On the other hand, Aubrey Organic's aloe-vera is 99% organic and comes straight from the aloe leaf plant in its natural liquid form and is not thickened with chemicals. For $8, this product is a must for your beach bag this summer.
If you make a habit of using healthy suncare products, you will be able to show off your summer skin without any guilty feelings that you might be exposing your skin to cancer causing environmental damage.
Images: SnapwireSnaps/Pixabay; Goddessgarden.com GabrielCosmetics.com MineralFusion.com; AlbaBotanica.com; AubreyOrganics.com