Target Is Collaborating With These Babes Again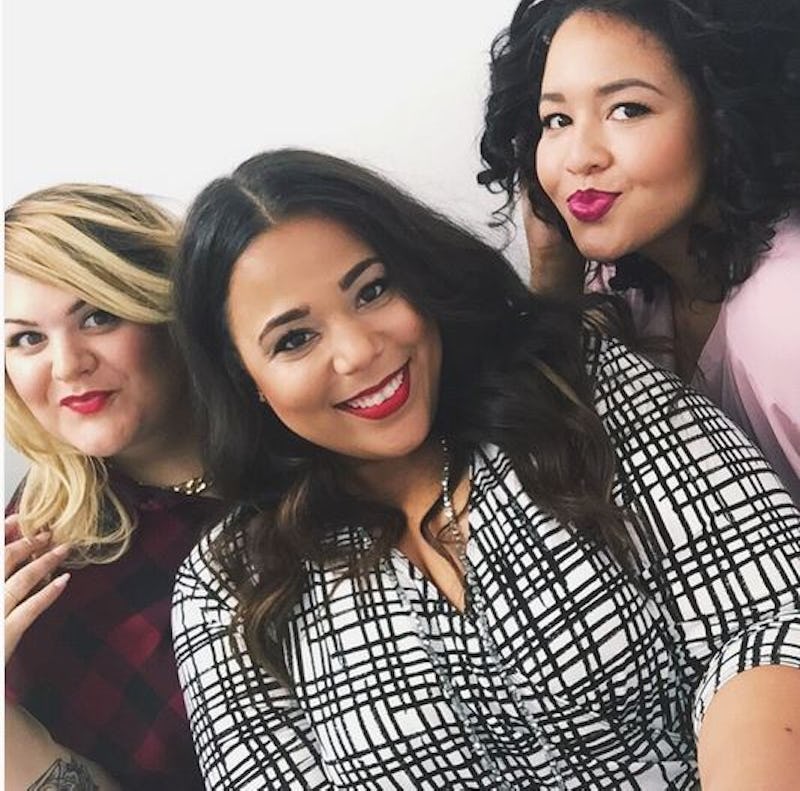 In an ongoing body positive move for Target (and a hugely confidence boosting one for its customers), Target is collaborating with Gabi Gregg, Nicolette Mason, and Chastity Garner-Valentine once more! The bloggers will serve as consultants for the brand's recently-launched and highly successful AVA & VIV line, which is releasing another plus size collection come fall.
Launched in January this year and touted by its creators as "chic, versatile, on-trend, and just so happening to be plus," body pos champion Gregg, along with Marie Claire columnist Nicolette Mason and Garnerstyle blogger Chastity Garner-Valentine, will once again be paying regular visits to Target HQ in Minneapolis. And there's no doubt they can offer the retailer a perspective on design, fit, and styling that comes from being plus size women themselves. Gregg, Mason, and Garner-Valentine's voices and visions will be incorporated into each AVA & VIV fall garment, and with their tips on how to create a fashion-fabulous line that's attractive to plus size consumers, there's no doubt it's going to be great.
Prior to AVA & VIV's initial launch in January, the blogger trio was consulted by Target on three separate occasions on how the season's designs could be improved; from hemline pros and cons, to favorite confidence boosting colors, and well-fitting neckline advice. As Gregg wrote on her blog, "I was able to see firsthand how hard the team is working, and how much they truly do care about their plus size customers. They hear the feedback of the community, and are really putting in effort to make the changes necessary to get it right."
Garner-Valentine was also very positive about the new fall collection in her blog post on Friday, writing, "Fall is always the best season for clothing in fashion. I've already gotten my hands on some of the pieces for fall, and there is some amazing structure and fabulously chic prints."
The style-savvy bloggers are due to chat with Target's internal design team later this summer, so it may be a couple of months yet before the fall collection drops. I'm already excited about what a positive step this ongoing collaboration could be for reinforcing body confidence in women of all shapes and sizes worldwide.
Images: gabifresh/Instagram