What Are The Most Expensive Cities In Every State?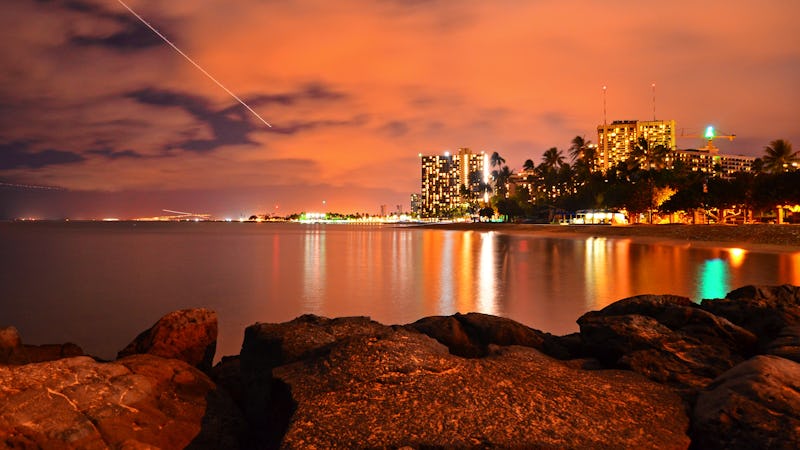 One of the hardest part about being in your 20s and being assumed to be an adult is that you're expected to know how to manage money. You could keep a highly detailed and organized budget and not spend outside your means... or you could just check out Yahoo!'s list of the most expensive towns in every state and avoid living and working in those specific places. Grow up and be an adult, or keep avoiding responsibilities forever? The choice is obvious.
The list is based off of price level data that was recently released from the Bureau of Economic Analysis. 24/7 Wall Street analyzed this data in order to identify the most expensive cities or towns to live in in every state. In order to find this out, 24/7 Wall Street looked at "the highest regional price parities among each state's metro areas." Don't worry if you have no clue what a price parity is, because I don't either; according to the BEA, though, regional price parities "measure the differences in the price levels of goods and services across states and metropolitan areas for a given year," which are expressed as a percentage of the overall national price level for that year. In addition to comparing various prices between states, 24/7 Wall Street also examined median household income, per capita income, homeownership rates, poverty rates, and educational attainment rates from the Census, as well as unemployment rates from the Bureau of Labor Statistics.
All that is to say that they did a pretty comprehensive analysis to find out the most expensive places to live in every state. I'm not going to go into all 50 states (you can read the entire article over at Yahoo! for that), but here are my top 10, in no particular order:
1. San Jose-Sunnyvale-Santa Clara, California
Be prepared for a lot of long, hyphenated names on this list. Aside from that, even though California in general is a pretty expensive state, the San Jose metropolitan area is a cut above the rest in terms of being pricey, with a regional price parity of 122 (the third highest of any metropolitan area in the country, yikes). Also, while only about 15 percent of renters nationwide pay over $1,500 a month in rent, 57.4 percent of San Jose renters do. Yikes again.
2. Boulder, Colorado
I'll be honest: I'm kind of surprised Denver is the more wallet-friendly place to live in Colorado. In Boulder, goods and services are about seven percent higher than they are across the state and nine percent higher than they are in the rest of the country. The upside? with higher costs of living usually come higher incomes, and Boulder is no exception.
3. Miami-Fort Lauderdale-West Palm Beach, Florida
Nope, I can't say this shocks me at all, if my week-long vacation in Miami was anything close to the norm, that place is super expensive. The data says I'm not just imagining it, either — rent is higher, incomes are not as proportionate, and living in Miami in general costs about five percent more than the national average.
4. Atlanta-Sandy Springs-Roswell, Georgia
Huh. I would have pegged Alpharetta for the pricier town, but what do I know? (Answer: not a whole lot, apparently). Still, the median rent in the Sandy Springs area is only $947 per month, which is really not all that bad compared to the rest of the country.
5. Urban Honolulu, Hawaii
Thinking about moving to gorgeous Honolulu? You might want to think again — it's actually the most expensive place to live in the entire country, according to this list. That's right, even more costly than New York. Now you know.
6. Portland-South Portland, Maine
The Portland-South Portland area has a higher cost of living than the national average, but that being said, it is the only city in Maine like that. So the rest of Maine is probably ok.
7. Baltimore-Columbia-Towson, Maryland
Somehow, even though the greater Baltimore area is the most expensive part of Maryland to live in, it still has a lower cost of living than the state as a whole. I'm not really sure how that works.
8. Jackson, Mississippi
Even though the cost of living in Jackson ranked at 91.5, Mississippi still has the lowest cost of living in the entire country, meaning that even the most expensive city in the state isn't really all that expensive.
9. New York-Newark-Jersey City, New York
Is anybody surprised that the New York metropolitan area is the most expensive place to live in New York State? Nope? Nobody? OK, moving on.
10. Charleston-North Charleston, South Carolina
I've always heard that Charleston is expensive, and now I know why: goods and services, on average, cost 5.5 percent more in Charleston than they do in the rest of South Carolina, and rent is a lot higher compared to the rest of the state.
Head over to Yahoo! for the full list of the most expensive areas in all 50 states.
Images: Jesse Varner, Brett Weinstein, Mr.TinDC, Phil! Gold, Edmund Garman/Flickr