5 Great Ladies To Replace Alec Baldwin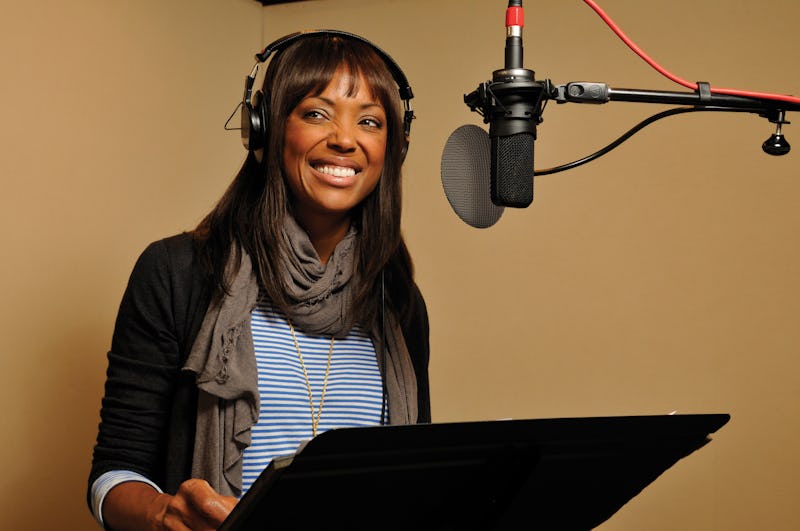 In a move we all saw coming, MSNBC has decided to fire Alec Baldwin and cancel his upcoming interview show, Up Late, for good. The announcement comes in the wake of Baldwin being caught on tape hurling homophobic slurs at paparazzi. And in light of the change, we've started thinking about some ladies that could help keep MSNBC from being something of a sausage fest. If they want an interview show led by someone funny and knowledgeable, there's no shortage of smart, hilarious ladies out there to choose from.
Besides, it's hard to feel sorry for the actor, who's been caught doing this sort of thing a number of times and whose infamous explanation for the homophobic slur was that he used the word "fathead" (you know, that word even Archie Comics don't use anymore) and not the derogatory word he was accused of using — besides, even it was "fathead" it was still preceded by the homophobic modifier "cock-sucking." You can't win this one, Alec.
With that in mind, there's no reason not to brush Baldwin and his former show under the rug and start imagining the sorts of women who could take his time slot and turn it into something incredible.
THE SHOE-IN: AISHA TYLER
She may not have the name recognition of someone like Baldwin, but she's got plenty of experience that makes her perfect for the job. She's got political clout (she volunteered for President Obama as a way to educate people about Obamacare), she's hosted Who's Line Is It Anyway and The Talk, she just released her own book on feminism, and she's a hilarious, fearless comedienne who's willing to whatever provoking thoughts come to her mind. She's incredible and she's the sort of person who can play it straight, or press guest's buttons; either way, it will be great TV.
THE RADIO LADY: TIG NOTARO
Notaro is an experienced comedian who's got the approval of such greats as Louis C.K. and Sarah Silverman, but she's also got an edge. Like Baldwin, who hosted his own radio show on NPR, Notaro is a regular contributor to NPR's This American Life. Her deadpan delivery and calm stage demeanor could be a new take for an interview-based show that doesn't copy every other newsy talk show out there.
THE GOOFY ONE: KRISTEN SCHAAL
As a contributor on The Daily Show, Schaal proves that she's got a handle on current events -- and of course, her very own spin on them. She has a way of making salient points through moments of extreme comedy, which could make for a very different sort of interview show on MSNBC.
THE CENSOR HEADACHE: SARAH SILVERMAN
With Silverman, there'd certainly be no shortage of opinion... on anything. Yeah, the censors would have a field day trying to keep her from costing the network lots of money -- her favorite jokes tend to come with a side of crass -- but she'd certainly deliver interviews that would regularly be unique and noteworthy.
THE HAIL MARY: TINA FEY
This would probably never happen, party because Fey is modest and would probably think it's absurd that someone would want her to host a show and talk to people about important cultural topics, but we know that if she ever let herself accept it, she'd absolutely kill it on a show like this. She's funny, she's personable, she's passionate, and most importantly, she is incredibly smart (and I hope that my writing this will officially nominate me to be her best friend, automatically).
And this video explains it all:
Image: Ben Mark Holzberg / FX