Gabby Diaz Is Definitely A 'SYTYCD' Frontrunner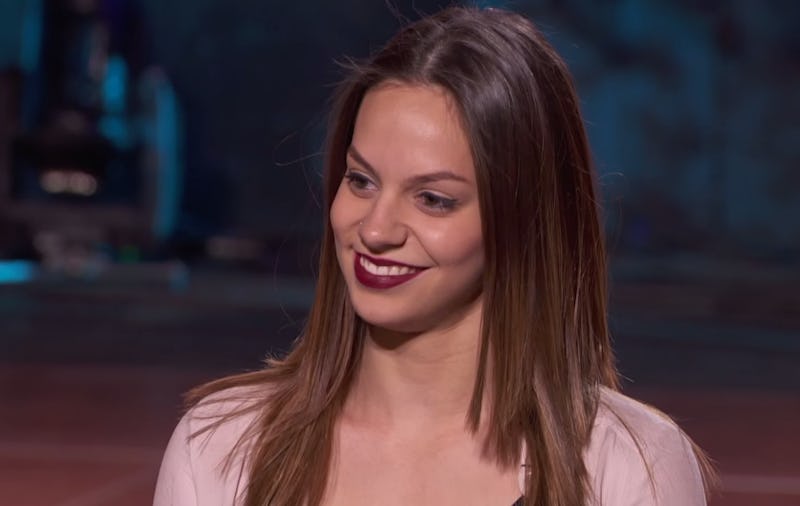 As a lover of tap and a former dancer in that style, I always have a soft spot in my heart for the tappers that attempt to make the Top 20 on So You Think You Can Dance. In the past, tappers haven't always had the best luck on the series, but that all changed in Season 10 when the Top 20 featured three tappers. And one of them — the super talented and super good-looking Aaron Turner — even made it to the final four dancers. But Season 12 is bringing another amazing tap talent, and this time she could go all the way. Gabby Diaz is a clear frontunner on SYTYCD Season 12, and I'm not the only one who shares this opinion. The judges and some of the choreographers are already gushing about this incredible talent. And I have no doubt in my mind that she will continue to soar.
Gabby had three opportunities to shine on Monday night's first introduction of the dancers onstage in competition mode. The opening number with Christopher Scott showcased many of the dancers, including Gabby and a few of my other favorites like Virgil, Jaja, and Yorelis. But where she really stood out above the pack was in her Stacey Tookey-choreographed contemporary routine.
Not only did Gabby pull off the dancing and performance side of the tricky routine, she was able to hold her own and even showcase herself during the beautiful number, to the point that the judges pointed her out and were mesmerized to remember that she auditioned as a tapper. When the time came for Team Stage to perform a Broadway routine in the vein of Bob Fosse, the choreographer gushed over Gabby, stating that he loved her movement. And he's totally right, Gabby moves like so much more than a tapper, but she also brings her grace and smoothness from tap into her other styles of dance.
I wonder if SYTYCD will make the members of Team Stage take on any Hip Hop routines since there is a Team Street now doing Hip Hop choreography. I hope they do because I'd love to see what other styles of dance in which Gabby will inevitably excel.
Images: Screenshot/FOX