A Summer Southern Gothic Novel You'll Love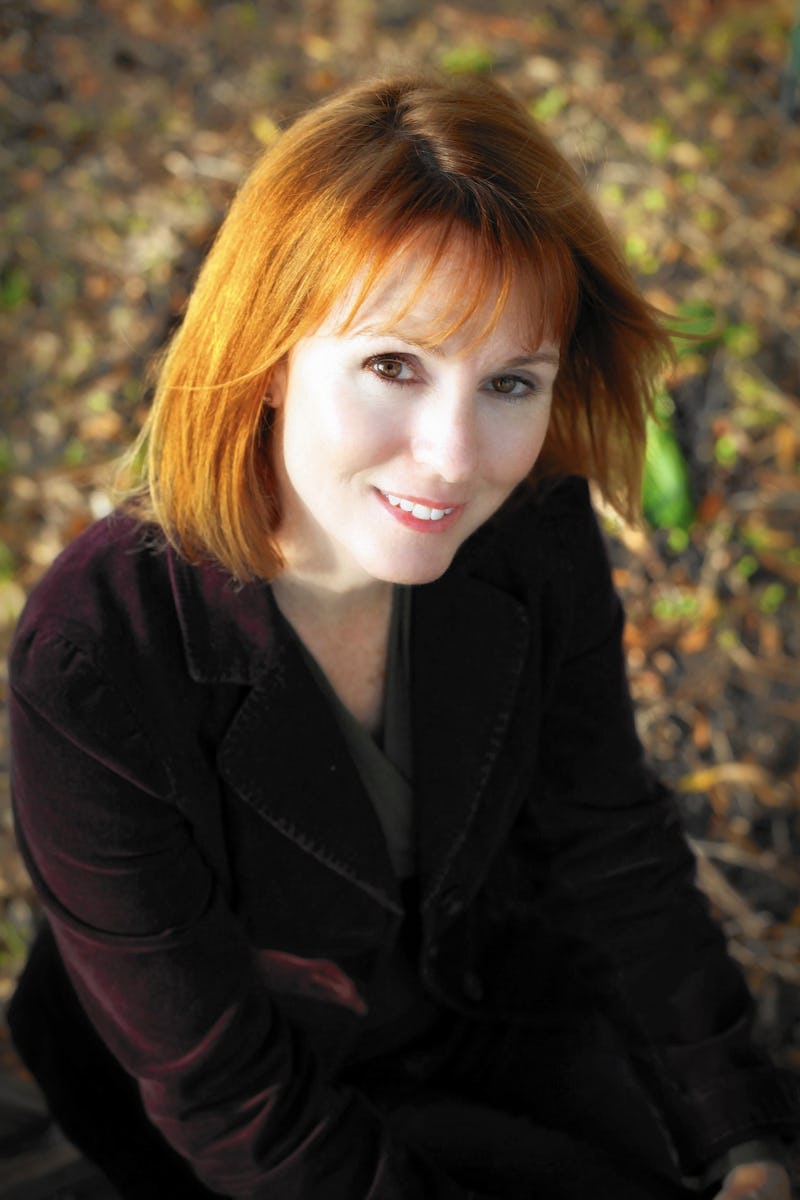 With the strange and spectacular release of Harper Lee's Go Set a Watchman , the southern gothic tradition has re-emerged at the center of the literary conversation. It's in this glorious book culture moment that Let Me Die in His Footsteps , Lori Roy's debut novel, emerges. Roy's work has been compared to these southern gothic contemporary heroes like Lee and Truman Capote, and from the eerie and intriguing first pages, the book nails the style with foreboding local rituals, whiffs of magic, and flourishes of unfurling first love.
The story spans two generations, bouncing between 1930s and 1950s Kentucky. Depression-era Sarah is an adolescent growing up in a tinderbox of tension, with most of the drama centering around her sister Juna. Juna is feared and loathed by her small town for her uncanny perception and beauty, and the catastrophes that befall those who cross her path. When Juna accuses one of Sarah's friends of a heinous assault and murder, Sarah must decide where her family loyalties lie, and whether her sister is the person who deserves her defense. The second plotline jumps 20 years to Anna, a resident of the same town who is about to come of age when the long-shuttered town tragedy threatens to destroy her family. As the mystery of who actually committed the rape and murder 20 years prior re-emerges, it leads to more questions about Anna's missing Aunt Juna, and on who Anna really is — and who, exactly, her parents are. It's like In Cold Blood meets Mamma Mia!
Watching these two strands of story weave themselves together over years of heartache and uncertainty kept me chasing answers on Anna and Sarah's connection until the last pages. Roy has a deft hand for delicately teasing out a secret, stringing the reader along under a spell of guesses to learn what became of Aunt Juna, and how Anna and Sarah are related. I was captivated, hypothesizing along as the story unfurled.
Sarah and Anna are both isolated by their reputations and families, a status that forces them to learn to be survivors. They have to fight to claim their own destinies, fates much different than those meant for their neighbors and classmates. In between memories and ghosts and closeted skeletons, Anna and Sarah emerge as women who are resilient, complicated and forced to make difficult choices. The richness of their characters makes their decisions crackle — it's not always easy to agree with Anna or Sarah, but Roy's attention to shading these people makes them dimensional enough to allow for true empathy. Which, as any Harper Lee fan will tell you, is what makes these stories endure in our very protective hearts.
Although the mystery keeps hearts and attention spans on the hook through the last page, the novel can sometimes be unevenly paced, repeating revelations and rehashing details more than necessary. I had a few Dexter-esque moments while waiting impatiently for information on my next theory or question ("Yes, Dexter, I know you're a serial killer with a dark passenger.") I was so invested in Anna and Sarah, and making their connections, that any extraneous scenes felt like roadblocks to reaching deeper into their lives. Still, I read on eagerly; any writer who is capable of creating that level of investment in her characters is worth a reader's time, and Roy is a shining example.
While intense and at times a little ruthless, Roy's novel has elements of both what we love about the southern gothic mixed with the other perennial American classic: the coming-of-age tale. This is a dark story of adolescence in all of its awkward, terrible, exhilarating glory. And that's what makes it sing.
Image: Dutton