Seth Cohen's Headed To 'New Girl'!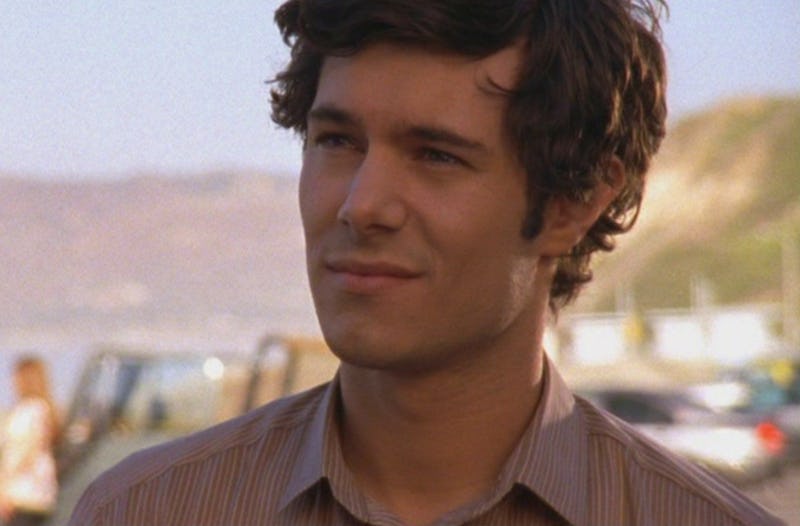 You know when you think you're over the TV crushes you had when you were twelve? And have totally and completely moved on from that time in your life when you were a little bit wildly over-invested in lanky-but-hot TV geekboys? And then you find out that Adam Brody's going to guest star on New Girl ? AKA Seth Cohen, the fictional love of your life? And your reaction makes you realize no one ever moves on from anything and you're just as susceptible to this shit as you were a decade ago? Yeah, that's where we are right now.
According to The Hollywood Reporter, who first brought this glorious news to our attention, Brody will appear in a 2014 episode of the show. He will "follow in the footsteps of Dylan O'Brien [...] playing a former flame of Jess'."
There's too much attractive lanky geekboy in that sentence, we may need a moment.
We know (we know) that Brody won't be reprising his role as Seth Cohen for this New Girl guest spot, but we still can't help but think that Seth had the absolute perfect brand of crazy to go along with the intense levels of insanity already present in that loft.Here's more on who Brody will actually be playing:
The aptly titled "Exes," the 14th episode of the Fox comedy's third season, finds Brody taking on the part of Berkeley -- an ex-boyfriend who returns from the distant past. A cool stay-at-home dad, Berkeley prides himself on being the ideal ex. Despite this being Brody's first appearance on New Girl, Berkeley and Jess have supposedly remained close friends in the years since their breakup.
Now we're picturing Seth Cohen as the cool stay-at-home dad and everything is perfect. Brody's been floating around the entertainment news world more and more as of late due to his recent engagement to former Blair Waldorf Leighton Meester, and we are more than OK with this. More Adam Brody's face, we say. More Adam Brody's face everywhere.
Image: Fox/ Tumblr