15 Books As Exciting as Gillian Flynn's Novels, Because It's Time To Expand Your Reading Horizons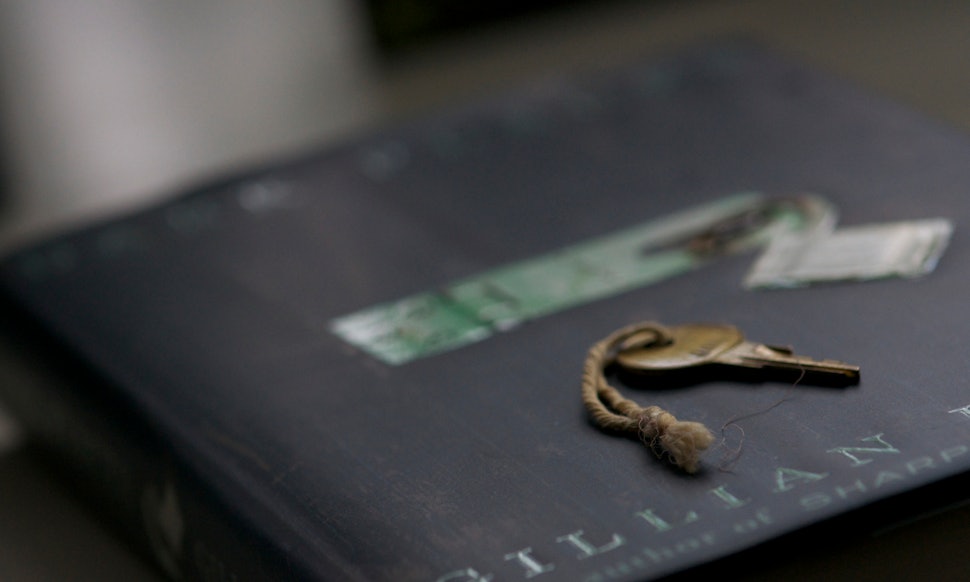 You've read and reread Gone Girl about a dozen times, and by now, you've probably seen the movie adaptation over and over, too. Your copy of Sharp Objects is tattered, the edges curling thanks to the sweaty-palm-enducing suspense of the irresistible thriller. We all know that the twisted family history that is Dark Places is next on your TBR list — even though you've already torn through it — because you need to revisit it before seeing Charlize Theron take on the role of Libby Day in the film version (due out in the U.S. on August 7.) Just admit it: You're totally obsessed with Gillian Flynn.
Don't worry, I'm not judging you, I promise. A huge fan myself, I know that Gillian Flynn's novels are about as addicting as pizza, but what is a reader to do when she's exhausted all of her Flynn-written reading options? It's time to put down your three favorite thrillers (for now) and turn your attention to new, exciting reading opportunities. Because, yes, there are other books out there for you. And luckily, I've rounded some of them up so you don't have to.
I swear on my hardcover copy of Gone Girl, here are 15 books as exciting as Gillian Flynn's novels:
Image: Steven Guzzardi/Flickr
'Mind of Winter' by Laura Kasischke
Christmas is supposed to be time for family, but when Holly Judge wakes up the morning-of, instead of good tidings and joy, she's overcoming with a distant feeling of fear and unease toward her adoptive daughter. Trapped in the house together all day, Holly watches as a nightmare unfolds in the form of her own family. Unrelenting, Mind of Winter is a shocking mystery fit for even the most die-hard Flynn fans.
'The Silent Wife' by A. S. A. Harrison
Can't get enough of those twisted marital tales? Love and violence are a match made in heaven in The Silent Wife , a thriller about the deadly end to a marriage told in the alternating points of view of a serial cheater husband and a vengeful bitter wife. A suspenseful and intoxicating tour-de-force, The Silent Wife's husband and wife could teach Amy and Nick a thing or two.
'The Devil in Silver' by Victor LaValle
Pepper is trapped in a mental institution, and no one believes him when he says he isn't crazy and that he doesn't belong there. A harrowing tale of his attempts to escape not only the hospital but the darkness that lurks within it, The Devil in Silver by Victor LaValle mixes elements of psychological thrillers and supernatural horror in an expertly paced literary suspense novel.
'The Girl on the Train' by Paula Hawkins
Paula Hawkins runaway hit The Girl on the Train is dominating 2015's bestseller lists, and isn't it obvious why? Hawkins takes a look at the dark side of domestic life through the eyes of a drunk, unreliable narrator in this exhilarating, psychological train wreck. Be prepared to get the chills.
'Deep Water' by Patricia Highsmith
When Vic can't take anymore of his wife's multiple affairs, the ones he once agreed to but can no longer stomach, he lies to his her, saying he's murdered one of her lovers, in an attempt to get her back. But when the lie becomes truth and one of Melinda's lovers turns up dead, Vic is caught between reality and a nightmare. Deep Water is an original, enthralling novel that will keep you guessing until the last page.
'Out' by Natsuo Kirino
When an abused young mother murders her violent husband, she is able to convince her coworkers to help her cover it up — but the murder is just the beginning. The group of four women then find themselves caught on a dark and twisted journey from the Tokyo suburbs to the city's underbelly in this grisly suspense thriller from award-winning Japanese author Natsuo Kirino.
'Mr. Mercedes' by Stephen King
You might know Stephen King for his classic horror books, or maybe you love him for his supernatural fiction, but if you haven't given his crime fiction a try, Mr. Mercedes is a great place to start. Retired Detective Bill Hodges has nothing to live for anymore, that is until he gets a letter from the unidentified murderer involved with an unsolved crime that still haunts him. Obsession is the driver in this chilling ride from the legendary master of suspense.
'Luckiest Girl Alive' by Jessica Knoll
If you haven't added Luckiest Girl Alive to your summer reading list yet, now is the time. The instant bestseller has everything Gillian Flynn fans crave: a complicated leading lady, a web of secrets and lies, and enough excitement to keep you turn the page. Need I say more?
'The Cutting Season' by Attica Locke
Two murders, one from present day Louisiana and one that reaches all the way back to a time of slavery, are intertwined in this gripping novel that is part historical fiction, part family drama, all excitement. Caren is amazed that she still works the plantation where here family has been serving the Clancys for generations, and when a local cane worker is murdered, she begins to uncover secrets about her employer that change what she thought she know about the past and the present. A book unlike any other, The Cutting Season will challenge you to think while simultaneously giving you chills.
'Playing Dead' by Julia Heaberlin
If Dark Places is your favorite Gillian Flynn novel, the murder, mayhem, and family secrets in Playing Dead are right up your alley. When Tommie gets a letter from a crazed woman claiming to be her real mother, she finds out that her past is much darker and a whole lot more terrifying than she could have ever imagined.
'The Girl with the Dragon Tattoo' by Stieg Larsson
What happens when you combine a family saga with a murder mystery and add in a badass cyber punk goddess? A twisted, excitement-driven novel of pure genius. Make sure to pick up the first in Stieg Larsson's Millennium Series before The Girl in the Spider's Web hits shelves in September.
'In the Game' by Nikki Baker
Virginia Kelly wants to believe her old college friend is innocent, but all facts in Bev's lover's murder point to her guilt. Virginia, the bad ass lesbian businesswoman-turned-investigator who is star of three other Nikki Baker books, races against the clock to find the truth. This sexy, action-packed mystery will keep you turning the pages.
'Shutter Island' by Dennis Lehane
Set on an island housing a hospital for the criminally insane, Shutter Island is book to be devoured in one sitting. When a patient at the institute goes missing, a U.S. Marshall and his new partner are sent to investigate, but they find themselves stranded with a murderer on the lose. A dangerous dive into the world of insanity, paranoia, and fear, read this thriller with the lights on.
'Every Secret Thing' by Laura Lippman
Amma, the devilish teen tormentor from Sharp Objects, might be a good playmate for Every Secret Thing 's leading ladies, Alice and Ronnie. When girls were only 11, they found an abandoned baby in a carriage and decide to steal it. What happens next shatters their lives and propels them into a future filled with horror and tragedy.
'The Last Taxi Ride' by A. X. Ahmad
When Ranjit's fingerprints are discovered on the murder weapon used to kill a movie star, and the police get their hands on footage of him leaving the apartment, the taxi driver has ten days to prove he isn't as guilty as he looks. From NYC's back alleys to the city's gangster hideouts, Ranjit's inquiries lead him on a heart-pounding adventure. Part of a trilogy, The Last Taxi Ride is a great stand-alone read, too.