Meet Irene Kim, Estee Lauder's Global Beauty Girl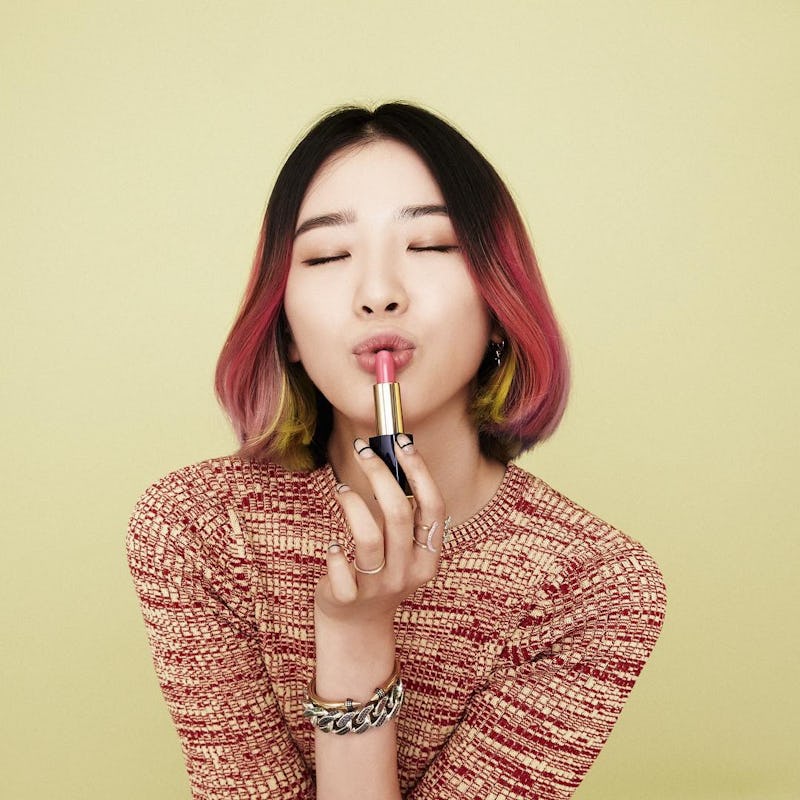 Korean-American Irene Kim, nicknamed "Hurricane Irene," is taking the fashion and beauty world by storm. Vogue announced Irene Kim is Estée Lauder's new global beauty contributor, a perfect role for the gorgeous, quirky 27-year-old model and YouTube star. Kim's personality is even more magnetic than her style, and her cool, down-to-earth vibes are bound to charm you.
Kim's IG account @IreneIsGood is adorable, honest, and fun. She's already the go-to model in Korea (she's graced more than a handful of VogueKorea pages and walked for Chanel), but now it's her turn to come back to this side of the globe and take over America. To get the full scoop on this up-and-coming "It Girl," here are 7 facts you need to know.
1. She Was Born In Seattle
That's right, Kim shares a birthplace with Starbucks, the space needle, and Nirvana. Impressive.
2. She's an F.I.T. Alum
I creepishly scrolled Kim's LinkedIn to find out she received a B.A. in Textile Design in 2010 from the Fashion Institute of Technology. Go girl!
3. Low Maintenance Beauty Is Her Thing
Kim spilled to Refinery29, "Less is more ... just some light foundation, brows, and a lip tint."
4. Hair Is Basically Her Mood Ring
On her ever-changing colorful locks, Kim told Vogue, ""In the summer I like to do warmer pink tones, and then in fall-winter I go back into cooler tones ... It's definitely a recharge for me. When I feel sad, I go and my hair's rainbow again!"
5. She Got It From Her (grand)Mama
"I get all my sense of style from her #GRANDMAMA" is the caption from one of Kim's latest IG posts. "I would always play in my grandma's makeup box—with her lipstick and her eye shadow," she told Vogue. "There's a candid picture of me caught red-handed!"
6. She Hosts Two TV Shows in South Korea
In Korea, Kim co-hosts the show K-Style on Mnet America, in addition to Style Live. Busy lady.
7. She Makes Sandals With Socks Stylish
That whole "can't wear socks with sandals" rule? Yeah, Kim proves some rules really are meant to be broken.
Image Credit: IreneIsGood/Instagram