10 Terrifying Female Serial Killers You Never Knew Existed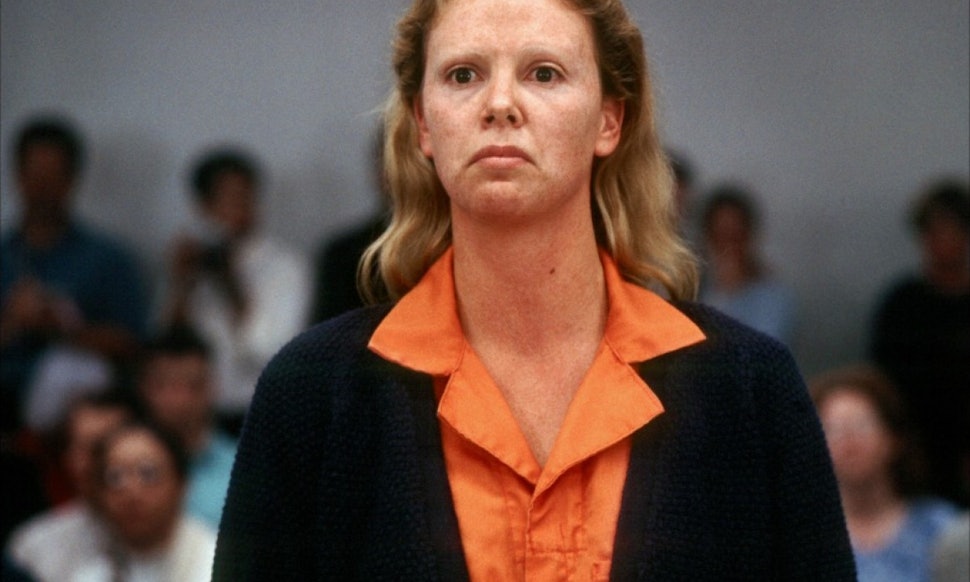 Long held as more elusive and mysterious than their male counterparts, female serial killers are a morbid source of fascination. Women have been considered the "gentler" sex for centuries, and don't always strike fear into people's hearts the way that men do. But some of the most vicious serial killers in history have been women. So, just in case all those movies about male serial killers had you fooled that it was just men, you can use this list of famous female serial killers as a nice and terrifying reminder to trust literally no one ever.
Image: DEJ Productions
Countess Elizabeth Bathory
Elizabeth Bathory, a 16th-century Hungarian countess, often tops lists of female serial killers like BuzzFeed's, purely because her legacy is so gruesome. At the time, Bathory was accused of killing at least 80 peasant girls, but eyewitnesses estimate the number at closer to 650. Bathory got the nickname "The Blood Countess" because of rumors that she drank or bathed in the blood of her victims as a way to keep herself looking young and beautiful. Even though everyone was 100 percent positive that she did it, she was only sentenced to house arrest. Because she was rich.
Image: Wikimedia Commons
Hélène Jégado
It took almost 20 years for authorities to figure out why people kept dropping dead around Hélène Jégado. In the 1850s, she was a domestic caretaker, and worked both as a servant and a cook. When the families she cared for grew unexpectedly sick, she would look after them until they died. Dozens of people died mysteriously around her, but because she moved from place to place, nobody figured out that Jégado was poisoning most of them with arsenic. (Given that this was the 1800s, some of them probably died for non-arsenic reasons.)
Eventually, while authorities investigated her approximate 35th victim, Jégado apparently insisted she hadn't done anything wrong. The problem was, she hadn't been asked about the death. Eventually, she was executed by guillotine.
Image: Wikimedia Commons
Amelia Dyer
Amelia Dyer was what people in the 1800s called a "baby farmer." Dyer provided relief for unwed mothers and, for a price, provided care and adoption services for children. But at some point, she apparently decided that finding homes for babies was too hard and started killing them instead. We know she definitely killed at least six infants, but estimates put her true kill count at anywhere between 200 to 400. She was jailed briefly for six months but, upon being released, went right back to her gruesome moneymaking venture. She was eventually arrested again in 1896 and hanged, according to BuzzFeed.
Image: Wikimedia Commons
Martha Beck
Martha Beck is one-half of "The Lonely Hearts Killers," a duo you might have heard about — the 2006 film, starring John Travolta and Salma Hayek, was based on them. Beck moved in with Raymond Fernandez, who went on to put a number of "lonely hearts" dating ads in the paper to elicit women; when they appeared, Beck would pretend to be Fernandez's sister. However, whenever the relationships progressed, the women would be murdered. It's unclear how many women they killed — they were sentenced to death by electric for the murder of three — but it's believed to be more than a dozen.
Fernandez's last words were: "I wanna shout it out; I love Martha! What do the public know about love?"
Image: Murderpedia
Leonarda Cianciulli
This Italian housewife wins the award for most revolting murders. During 1939 and 1940, Leonarda Cianciulli's son was drafted to the war, and she believed the only way to keep him safe was through human sacrifice. So she killed three women with an axe, then proceeded to cut up their bodies and turn them into soap and teacakes. Yum.
BuzzFeed reports that she wrote in her memoir: "I made lots of crunchy tea cakes and served them to the ladies who came to visit, though Giuseppe and I also ate them."
Image: Wikimedia Commons
Miyuki Ishikawa
Like other female serial killers before her, Ishikawa apparently saw baby killing as a very lucrative business. In the 1940s, the Japanese midwife neglected and killed between 85 to 169 infants. Ishikawa took advantage of poor families who could not financially support the children, and even tried to extort money from them, claiming that the one-time price would be much more affordable than a lifetime of taking care of a child. Ishikawa only got a four-year sentence for her crimes and remains the most prolific serial killer in Japan.
Image: Wikimedia Commons
Nannie Doss
Nannie Doss has gone by a lot of names, like "The Lonely Hearts Killer" or "The Giggling Granny." From the 1920s through 1954, Doss was responsible for the murder of 11 people, including four of her five husbands, her mother, her sister, a mother-in-law, and her infant grandson. A primary motive for the murders was to collect life insurance. Police didn't catch on until her fifth husband died, and she was sentenced to life in prison.
Image: Murderpedia
Myra Hindley
Dubbed "the most evil woman in Britain," Myra Hindley became the first British woman sentenced to life in prison after being found guilty in the murders of five children. Between 1963 and 1965, Hindley and her boyfriend assaulted and murdered five British children, aged 10 to 17, in what became known as "The Moor Murders." Hindley appealed her case multiple times, claiming that she was used by her boyfriend, but the appeals were never granted, and she died in prison.
Image: Getty Images
Rhonda Belle Martin
In the '50s, Rhonda Belle Martin spent years quietly murdering members of her immediate family for no obvious reason — at least three of her five kids, none of whom lived past 11, her husbands, and her mother. While the official explanation given was the insurance payouts Martin received, these were so small that it's not widely believed to have been the real reason she committed the murders. LIFE magazine wrote that she loved to receive cards after her family died. She was eventually convicted of poisoning one of her husbands and died by electric chair.
Image: Murderpedia
Aileen Wuornos
If you've seen the depressing 2003 movie Monster, then you know the Aileen Wuornos story. In 1989 and 1990, Wuornos killed seven men while working as a prostitute in Florida. She claimed self-defense and told police the men had attempted to rape her. Admittedly, her first victim actually was a convicted rapist, but the multiple gun wounds in each man's body ended up being compelling evidence against her, along with her statement that she "seriously hates human life, and would kill again."
Image: Getty Images