The Best Strobing Tutorials On YouTube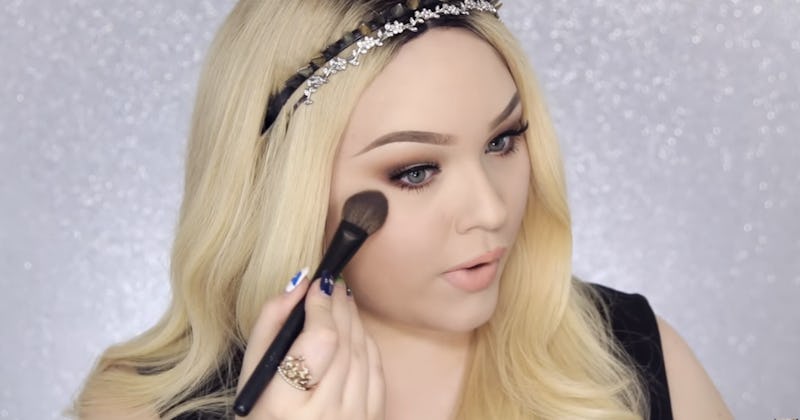 A little rumor is circling the 'net, saying contouring is over and strobing is in. If you're ready to part ways with your beloved bronzer, we found the best strobing tutorials on YouTube. But first thing's first: what the heck is strobing? Semantics, people - strobing is simply highlighting to the extreme, and ditching all bronzers and contour shades in your makeup routine. While it may sound new and edgy, makeup artists have been favoring this technique for some time.
At best, strobing will make you look like a glowy vampire in twinkling sunlight. If you want dewy, fresh, youthful, and angelic skin, this trend is for you. Strobing is about highlighting your face as much as possible, and it's a mega popular trend in Korea that has somewhat served as the inspiration for the new American obsession.
Before you delve deep into the world of strobing, you should know that there are some things to consider. Highlighting your entire t-zone will create a dewy effect on the driest of skins, but if you're naturally oily, this application technique could make you look shiny, in an unideal sort of way. Contouring conceals, while highlighting reveals, so if your goal is to even out your skin tone, you might want to stick with traditional contouring.
As with all beauty trends, we have the power and permission to make them our own. I have acne scars on my cheeks, so I always skip the recommended "strobe under your hallows" step. But you bet your beauty routine I'm strobing my cupid's bow like there's no tomorrow. Make it work for you!
Now, onto the best strobing tutorials on the 'tube.
1. NikkiTutorials' "Strobing Tutorial"
"It's taking your glow level from Ariana Grande to Mariah Carey." That's the level I want to live at.
2. Amanda Ensing's "Is Strobing The New Contour?"
"It's contouring and highlighting...minus the contouring."
3. Elanna Pecherle's "Easiest Strobing Tutorial"
"It's enhanced highlighting, and it's perfect for summer." If you don't want to look like a golden goddess, I suppose strobing isn't for you.
4. Missy Lynn's "Strobing- The Anti-Contouring Way to Define Your Face"
Missy Lynn makes a strong case for strobing, encouraging you to ditch contouring for it.
5. Destiny Godley's "What Is Matte Strobing?"
Like I said, even if you have oily or uneven skin, you can make strobing work for you!
6. Tina Yong's Strobing Tutorial
Tina proves how strobing is way easier than contouring.
7. Christen Dominique's Strobing Tutorial
Strobing isn't just about highlighting, it's also about defining. Here's how.
Images: NikkiTutorials/YouTube