7 Beauty Products To Pack For College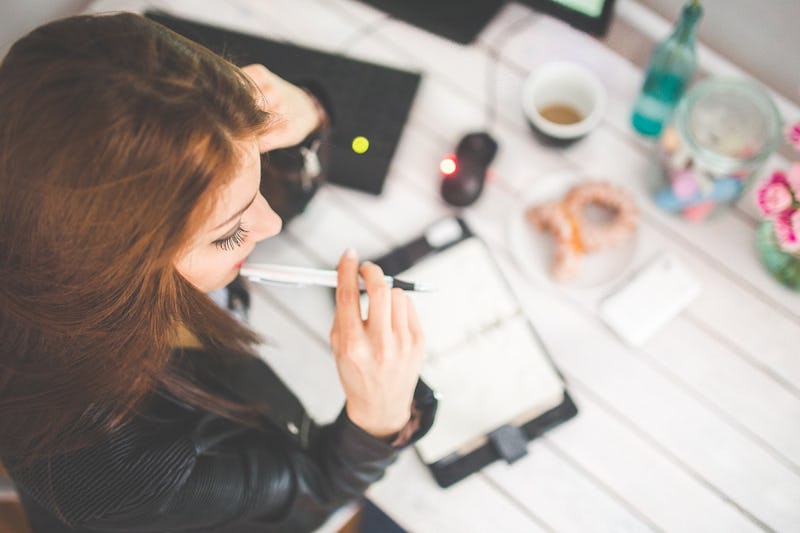 The fall semester is right around the corner, and whether you're gearing up for your first or fifth year, it's time to get your beauty routine in order. So, which beauty products should you pack for college? If you're like most of us, you'll be in a small space: a dorm room, a crowded sorority house, or sharing an apartment with your best (or, maybe, not-so-best) friends. You'll need everyday products that go the distance and are worth taking up precious space, so we found the best beauty products to bring with you.
You'll run into plenty of beauty and makeup challenges in college: how to make a look last through classes and an impromptu, late-night dance party, whether or not a cat eye is appropriate for a capstone project presentation, and how to ensure your makeup endures a foam party. Hard times ahead, my friends.
The key to creating a killer makeup kit to last you through the semester and beyond is grabbing multi-use products. A universal shadow palette, high-quality skin care, and a signature lip shade will ensure you're prepared for any beauty situation. Also, pro tip: you'll want to prep and prime your skin to make sure whatever makeup you're using goes on smoothly and lasts.
1. Smashbox Iconic Photo Finish Foundation
This primer will smooth over fine lines and pores, and help you use less foundation. (Smashbox Iconic Photo Finish Foundation Primer, $36.00, sephora.com)
2. Urban Decay All Nighter Long-Lasting Makeup Setting Spray
Going out dancing, playing volleyball, or hiking it all the way across campus? This will make sure your look stays put. (Urban Decay All Nighter Long-Lasting Makeup Setting Spray, $30.00, sephora.com)
3. Too Faced Semi Sweet Chocolate Bar
This is a universal palette for all occasions, from and everyday eye to a dramatic smokey eye. (Too Faced Semi Sweet Chocolate Bar, $49.00, sephora.com)
4. GLAMGLOW Super Mud Clearing Treatment
Most importantly, you'll want clear skin. This mask will battle stress-induced acne breakouts and sun damage and discoloration. (GLAMGLOW Super Mud Clearing Treatment, $58.00, sephora.com)
5. Kardashian Beauty Take 2 Dry Shampoo
Sometimes, studying will be more important than showering. Trust. (Kardashian Beauty Take 2 Dry Shampoo, $13.99, ulta.com)
6. Anastasia Beverly Hills Liquid Lipstick in Electric Coral
You'll want a signature lip shade with a long lasting formula. Make your mark! (Anastasia Beverly Hills Liquid Lipstick in Electric Coral, $20.00, anastasiabeverlyhills.com)
7. Urban Decay Naked Flushed Palette
A bronze glow, a rosy cheek color and an illuminating highlight all in one complimentary palette. (Urban Decay Naked Flushed Palette, $32.00, ulta.com)
Image: Kaboompics_com/Pixabay; Courtesy Of Brands