7 Reasons Why Liquid Lipsticks Are The Bomb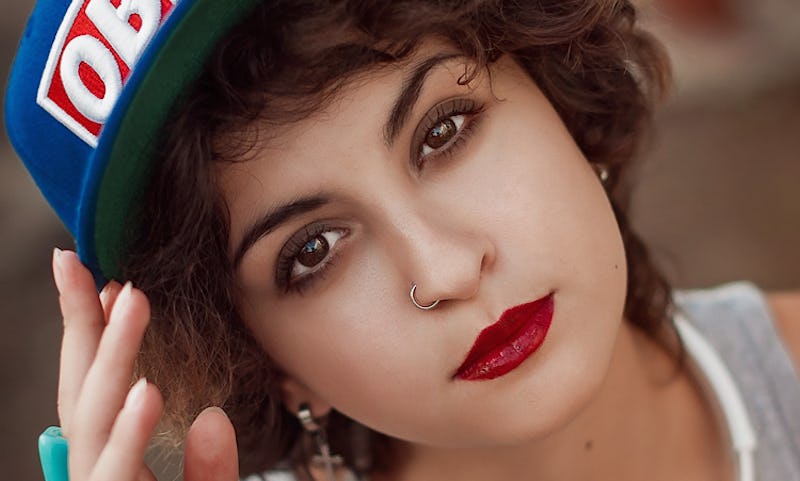 Confession time: I am a lip product hoarder. I am always anxious to buy the hottest lip products of the moment, and the trendy new lip products right now are liquid lipsticks. I know liquid lipstick sounds quite messy and not worth the splatter risk, but I promise you that it is far from that.
Not unlike most makeup lovers, I do not have self control when it comes to new cosmetics being released. I always crave to be the first person to try a product and provide a review for my social media friends. I currently have a long list of liquid lipsticks I still want to purchase, even though I already own more than 10.
From vampy purple to electric blue, there are a variety of liquid lipsticks for every kind of human and style on Earth. And if you type "liquid lipsticks" into YouTube, you will find hundreds tutorials and reviews of people raving about these gems. I can promise you that once you try one liquid lipstick, your life will change forever.
If I haven't convinced you already by expressing my own lover affair with this product, here are seven additional reasons why liquid lipsticks are the best. You might want to apologize to your bank account in advance.
1. There Is A Shade For Every Season
I'm not saying that you can only wear certain lip shades for certain seasons, but some people prefer to keep the corals for summer and the burgundies for fall; and several makeup brands have created liquid lipstick shades for every season. I guess this is for the ladies who only wear vampy lipstick in the colder months. I, however, will rock a dark lip all year round.
2. Famous Vloggers Are Raving About Them
Almost every beauty vlogger I watch on YouTube is raving about at least one company's liquid lipsticks. They are always the first to review the latest makeup products, and liquid lipstick is at the top of that list right now.
3. They Are Smudge Proof
For once in your life, you can wear lipstick on a date and actually kiss your date without leaving a mark. Liquid lipsticks are often smudge proof and will not move once they dry on your lips. Hooray to unlimited kisses!
4. They Are Long-Lasting
Besides being smudge proof, liquid lipsticks are extremely long-lasting. To remove them, you usually need some kind of oil because they are often water proof as well. Once they dry on your lips, they can last up to 12 hours. This lip product is perfect for women on the go.
5. You Can Wear Them Without A Lip Liner
If you are an avid lipstick wearer, you already know how messy lipstick can get. This is why I was ecstatic when I found out that liquid lipstick can be applied without lip liner. In case you didn't know, lip liner helps you stay in the lines while applying lipstick, prevents the lipstick from bleeding, and also helps enhance a lip shade — but it's super tricky to apply. Thankfully, liquid lipsticks are so easy to apply that no additional step is required. Liquid lipsticks equal a mess-free application.
6. They Can Be Inexpensive
Makeup can be really expensive and really hurt your wallet. However, there are cheap liquid lipstick options that are totally budget-friendly. Beauty brands such as L.A. Girl Cosmetics and Colourpop Cosmetics have great liquid lipsticks for under $7. This means you can try this hot new makeup trend without breaking the bank. Looking fabulous on a budget is always key.
7. They Are Matte
If you are a matte lip lover, you are probably jumping for joy at this one. Almost all liquid lipsticks dry to a super matte finish that is simple gorgeous. Tip: Exfoliate your lips and apply lip balm onto them before applying the liquid lipstick to decrease the chances of drying or cracking.
Images: AndreiMaximov/Flickr; Giphy