7 Cheeses You've Never Heard Of But Need To Try Immediately If You Want To Call Yourself A True Connoisseur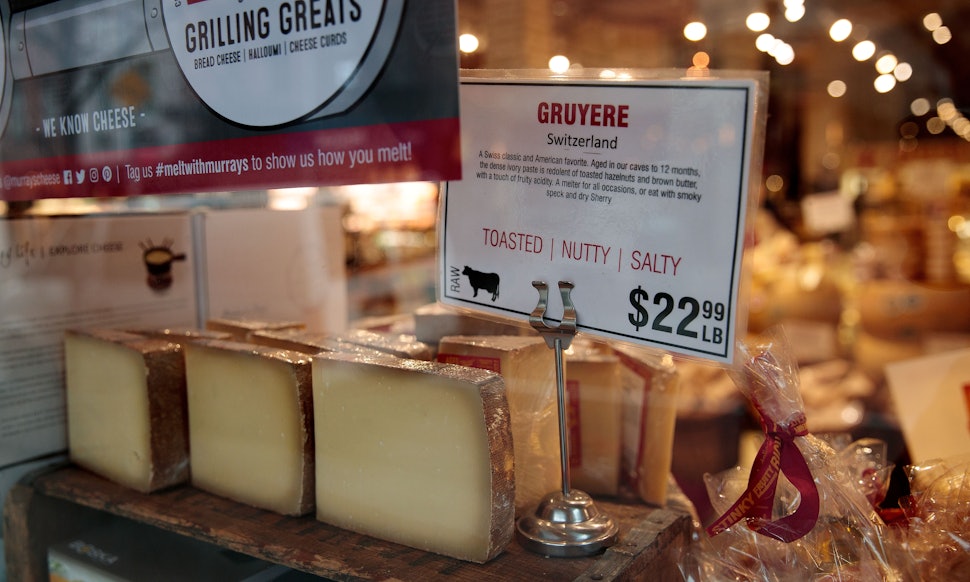 Drew Angerer/Getty Images News/Getty Images
If someone asked you what your favorite type of cheese is and you replied with either provolone, Swiss, or cheddar? You need to get out more — out into the cheese shops, that is! I'll give you a head start. For all you aspiring cheese connoisseurs, I've rounded up seven amazing cheeses you've never heard of, but that you need to get to know immediately. Coming from all over the world and ranging in flavor from mild to extra sharp, these cheeses are the best of the best.
Chhurpi
Made in certain areas of East Asia, chhurpi has a slightly ricotta taste, but with a tangy twist. It can be served as either a soft cheese or a hard cheese, depending on your preference. And it is ridiculously delicious.
Image: Fotolia
Cotswold
If you've never had a Cotswold grilled cheese sandwich, or even a single, small cube of Cotswold cheese, for that matter, you're missing out big time. This special cheese begins as a Gloucester cheese that then has onions and chives blended into it. Yes, it's as good as it sounds.
Camembert
Soft, creamy, and so much better than brie. Camembert is one of those things the French have done right. It's stronger than brie in flavor, and has somewhat of a sour taste. No, don't be scared — it's delish.
Image: Fotolia
Oscypek
Yup, you're looking at a gloriously delicious batch of smoked cheese. Coming from the Tatra Mountains of Poland, Oscypek is a patterned sheep's milk cheese that is smoked to perfection.
Image: Fotolia
Sbrinz
Debatably "Europe's oldest cheese," Sbrinz is often used in place of traditional parmesan in many Swiss dishes. As for the flavor, think custard meets caramel.
Stilton
Stilton has a sharp flavor that is amazing to combine with other, less pungent cheeses for a tasty blend. An everything bagel with plain cream cheese and Stilton slices on top? You just died and went to heaven.
Napoleon
A milder cheese, the Napoleon gets its name from the fact that the sheep whose milk it's made of come from a mountain passage in the Alps that Napoleon's army passed through during a campaign. There's no nutty taste to it, which makes it great for pairing.
Image: Fotolia