The Emmys Snubbed 'The Good Wife' AGAIN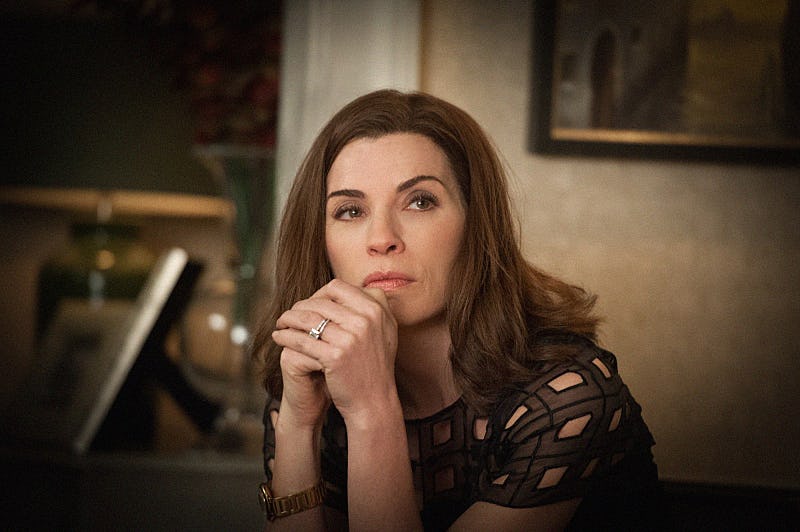 Say it ain't so: The 2015 Emmy Award nominations were announced on Thursday, and, sadly, CBS' critically acclaimed drama series, The Good Wife , was snubbed by the Emmys once again. Why? Why? As someone who's been a huge fan of the show since the very beginning, this omission really hurts — but to be completely honest, I saw it coming (and I'm sure many others did, too). After all, The Good Wife hasn't been nominated for Outstanding Drama Series at the Emmys since 2011 (though it's consistently done well in other categories). Why wasn't 2015 the year it made its triumphant return to the line-up? It's difficult to say.
On the one hand, true to form, Season 6 of The Good Wife was chock full of memorable performances: Julianna Margulies made Alicia Florrick's journey to the state's attorney's office interesting to watch (which couldn't have always been an easy task); Christine Baranski continued to chew scenery and take names as the fabulous Diane Lockhart; and Archie Panjabi made Kalinda Sharma's final farewell so heartbreaking, I'm still not sure how the show's going to go on without her. (Matthew Goode and David Hyde Pierce delivered fantastic performances, as well.) As far as acting is concerned, The Good Wife still holds its own among TV's top-tier dramas.
However, on the other hand, Season 6 had some pretty significant plotting problems. For example, why did we spend the entire season on the campaign trail, only to have Alicia resign in the end? What was it all for? It kind of felt like a pointless exercise to me. Perhaps Emmy voters felt the same way. Or, perhaps The Good Wife just isn't on their Outstanding Drama Series radar anymore. At this point, that may be the sad reality us Florrick fans have to face.
Image: Jojo Whilden/CBS