A Fan-Fave Character Will Be On 'Fuller House'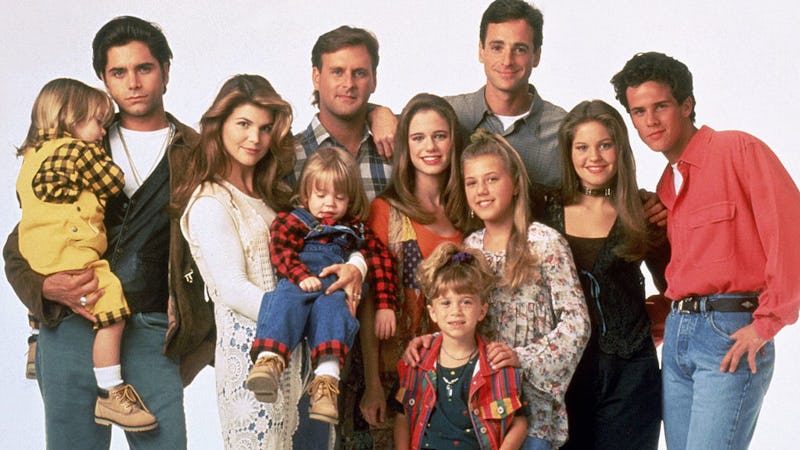 Do you miss your old familiar friends just waiting around around the bend? Luckily, everywhere you look, there's a heart! Production of Netflix's Full House revival, Fuller House, is underway, and the cast are tweeting pictures from the table read. One of those cast members is the the previously unannounced Steve. That's right Scott Weinger will be on Fuller House, the actor who played D.J.'s ex-boyfriend. STEVE, an old familiar friend. Your '90s crush, who stuck with D.J. through thick and thin, who D.J. fantasized was Aladdin at Disneyland. Steve, who like Kimmy Gibler, was a mainstay at the Tanner house, and often cleared their empty fridge. Steve, who looked so dreamy in his letterman jacket.
This is HUGE NEWS, PEOPLE! Our beloved Steve is going to be back in our lives. Now — what does this mean for the plot? The previously leaked plot detail says that, when we meet up again with D.J., she is a widowed mother of two, pregnant with a third. The impetus for the new show is that she seeks out her sister Stephanie and BFF Kimmy for help with the kids, much like the widowed Danny reached out to Uncle Jesse and Uncle Joey.
Now, what does this mean for Steve?
In the Full House series finale, the high school sweethearts were still together. He took her to senior prom, and they made plans for Steve to go to the junior college near D.J.'s university so he can get his grades up and they can still be together. In the synopsis for Fuller House, D.J. is referred to as "DJ Tanner-Fuller," which means she married a Mr. Fuller (we see what you did there), who recently passed away. Steve's last name is Hale, not Fuller, so we know that DJ and Steve didn't end up marrying.
Fuller House is bound to show the reunion between the high school sweethearts. Will it result in a rekindling of their romance? What was Steve up to these years? When and why did they break up? Did they stay together through college? I guess we'll find out on Netflix in 2016.
Image: Warner Brothers