The 'BB17' Podcast Returns With A Lot Of Questions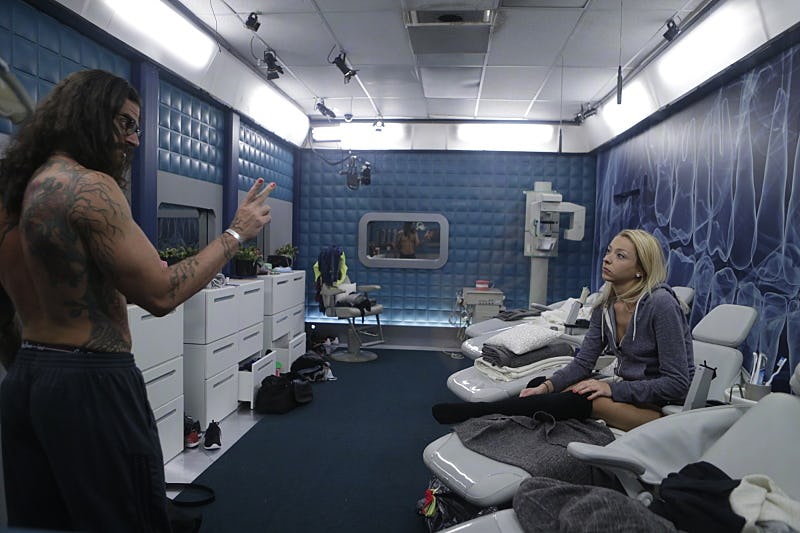 It's been an emotional week inside the Big Brother house... for Austin. Seriously, Austin, I want to like you — I really do — but your possessiveness over Liz is starting to remind me of Big Brother 16's Caleb and Amber. Feeling those vibes? Then you're in luck because Bustle's Big Brother podcast "The Diary Room" is talking all things Austin and Liz, Jeff's eviction (YES.), and Becky's awesomeness. Week 4 was all about getting out "threats" to the house, but was Jeff really a threat, or was he just there?
This week, TV Writer Allison Piwowarski (aka, me), Associate Entertainment Editor Kadeen Griffiths, and special guest Editor-in-Chief Kate Ward (subbing in for Samantha Rullo) will dissect everything that happened this week. From the results of the HOH to the moment Jeff walked out the door (and all of the times in between that Jackie was not present on the broadcasted shows), we're breaking them down. And of course we pay proper tribute to the fallen houseguest and play "Showmance, Bromance, Nomance: Girl Power Edition."
On the second installment of the show, as alliances are becoming more clear, we basically have a lot of questions about who the real threats are in this game, and who is considered a threat but hasn't actually shown any type of intimidation (I'm looking at you, Jeff). We'll also cover:
how Clay is riding Shelli's badass coattails
how Austin may give up his game for Liz...
Allison bromancing Liz and Julia just so she can have more friends
how Jeff is probably a huge Nickelback fan
You can check out future episodes of The Diary Room on Bustle's SoundCloud page and our iTunes page. Special thanks to producer Noel Howard for putting this together.
Want even more Big Brother? Bustle's App has you covered. It's THE go-to place for any BB fan looking for round-the-clock Season 17 updates. BUT FIRST, you need to download the app from iTunes.
Images: Sonja Flemming/CBS