#ProjectWomanKIND Is Challenging Beauty Standards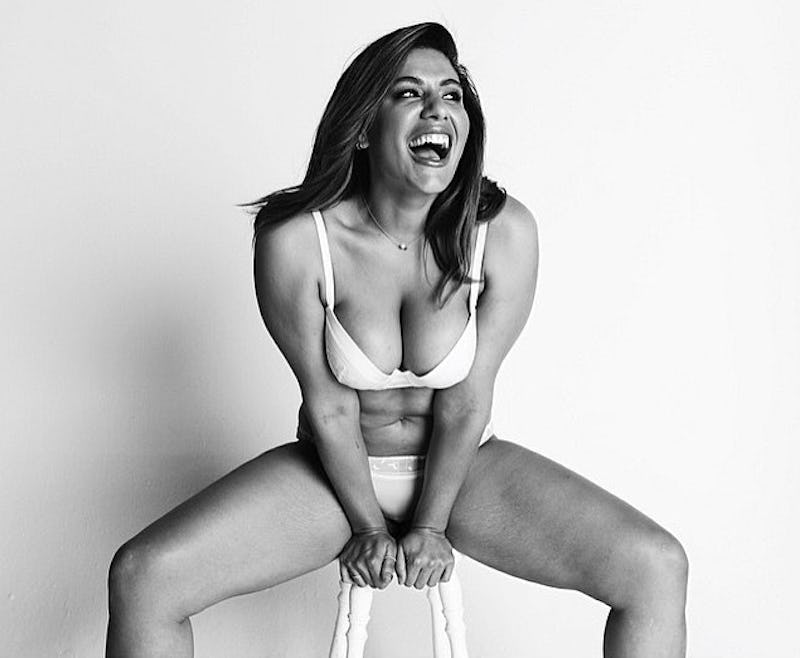 What kind of woman are you? #ProjectWomanKIND is a web series seeking to answer that question through a series of interviews with a diverse group of plus size models, to explore what kind of women we are outside of the strict standards society and the media have set for us. The project says it is "all about exposing the honest, real, and raw conversations that women have with themselves and their girlfriends about their bodies every single day."
In the one-on-one interviews given by plus size models Jessica Vander Leahy, Olivia Langdon, Sophie Sheppard, Stefania Ferrario, and Margaret Macpherson, each woman discusses her own personal struggles and triumphs with body image, both inside and outside of the fashion industry. These in depth insights into the minds of the women who fit the "perfect" plus size ideal are eye opening — they show the courage and positivity that it takes to represent a body type that only a couple of decades ago was barely even discussed. They show the different journeys that women take to find and love themselves, and how that journey continues day to day.
Arguably the most well known of the five women due to her creation of the #droptheplus campaign, Stefania Ferrario discusses her issues growing up larger than her peers: "When I was six or seven, I started thinking I was fat. I started thinking I was too big." Her story is mirrored in the four other episodes of the web series and strikes hard at the heartstrings of any woman who has grown up plus size and experienced the realities of how growing up fat can affect your self esteem as an adult.
For me, hearing these beautiful, plus size women openly discuss body issues in detail — analyzing how they develop over time — is incredibly important. It's necessary to not just explore our self image in a positive light, but to consider any negative feelings we've had and struggle with still. Not being honest about our bodies and our feelings towards those bodies is infinitely damaging to our self esteem — we all have off days and admitting to them can only make us stronger.
#ProjectWomanKIND shows that having insecurities is a natural part of life, especially in our society and culture; but that doesn't mean you've failed as a body positive babe. We have to accept our negative feelings and be kind to ourselves whilst processing them.
Images: Project WomanKIND/Instagram; Project WomanKIND/YouTube