How To Stay In Control Of Your Own Wedding Plans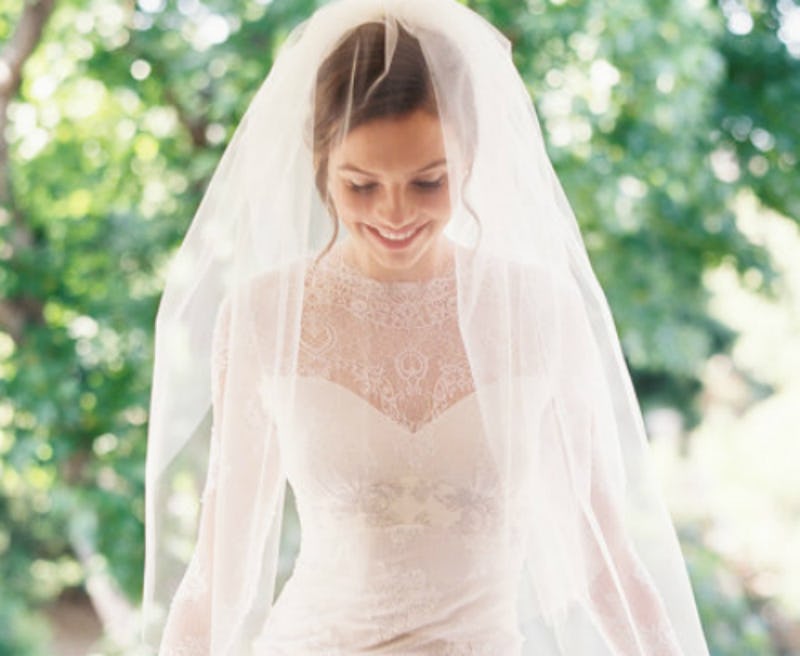 Planning a wedding is an extremely stressful process. Even if you have help, planning the event is a massive weight on your shoulders, because you want your wedding day to be a seamless celebration of love. But there is a way to stay in charge of your own wedding planning without turning into a frightening bridezilla beast, or letting others walk all over you with their plans for your special day — you just need to know how to approach it.
Really, the key to success in any endeavor is organization. As long as you can break down the steps and tackle them one by one, you won't feel overwhelmed or ready to give up. It's also smart to enlist a little extra outside help. You can totally do this without the aid of a wedding planner, or even a day-of wedding planner, but it is still good to have some back-up to get you through those extremely tense obstacles that stand between you and your dream wedding day. Finally, remember to keep an open mind. Nothing ever goes exactly according to plan, but if you allow for some wiggle room, you will be less likely to let little (and likely inconsequential) details get you down. Managing your own wedding planning is a lot easier than it sounds, I promise. Just follow these exact steps.
1. Map everything out
Before you meet with any vendor or do any shopping, you need to figure out what you want your special day to look like. Pinterest is your best friend for this stage. Pin anything and everything that speaks to you, then narrow it down.
2. Communicate clearly
Once you start meeting with vendors, be as specific as possible when explaining what you want, and don't be afraid to speak up immediately if something doesn't seem right. Do not let others steer you into a decision you are not 100 percent comfortable with, just because you weren't clear about what you wanted in the first place.
3. Enlist your BFFs
Your family and besties are excited that you found your person, and they want to help you in any way that they can. Let them. They aren't offering just to be nice. They want to be part of the celebration. Allow them to lend a hand.
4. Do not settle
If a vendor is not listening to your requests and you're unhappy with them, cut 'em loose. You don't want to look back on your wedding day with any disappointment, and when you're still in planning mode, you have time to make a vendor switch without losing a step. Do it now.
5. Remain flexible
When time starts running out, you might encounter problems that you can't fix. When that happens, just roll with it as best you can. It won't ruin your wedding, and you're surrounded by people who can help salvage the situation.
6. Express your appreciation
For everyone who used their time and resources to make your day a picture-perfect memory, you need to express your gratitude. Give them a hug, give them a gift, or just tell them you appreciate all of their help.
Images: Erica Elizabeth Design/Etsy; Giphy (6)