L.A. To Teach LGBTQ-Inclusive History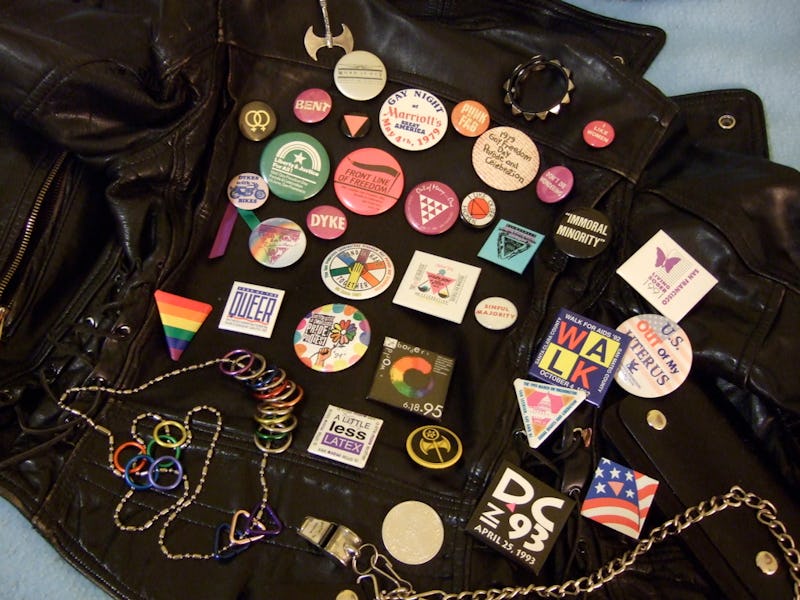 If you, along with the rest of the conscious population, were excited about a Los Angeles liberal arts university offering a course on RuPaul's Drag Race , then you will fully appreciate the city's new-and-improved school history curriculum. Thanks to California's FAIR act, L.A. will be the first city in the U.S. to officially begin teaching LGBTQ-inclusive history in all high schools across the city.
As part of the 25th annual National Coming Out Day celebrations last month, the Los Angeles United School District Starting announced that ONE National Gay & Lesbian Archives and Project SPIN (Suicide Prevention Intervention Now) will team up to produce and implement the updated syllubus. Starting as soon as next year, L.A. public high schools will have a curriculum that includes LGBTQ history from the 1940s onward — and the whole thing is being entirely funded by the L.A. Gay & Lesbian Center.
"The ONE National Gay & Lesbian Archives and the L.A. Gay & Lesbian Center will help LAUSD become compliant with California's new FAIR Act by developing the first comprehensive, LGBTQ-inclusive American history curriculum for public schools," the LAUSD said in a statement.
The FAIR act — which was passed in California in 2011 and updated in 2012 — requires that schools incorporate the contributions of historically underrepresented groups — such as women, people of color as well as the disabled and transgender, lesbian, gay and bisexual people — in social studies and history lessons. But this is the first time that schools in the state will change their curriculum in order to comply with the updated act.
"Anti-LGBTQ harassment and bullying not only leads to more LGBTQ students dropping out of school, but makes school feel unsafe for all students," said Sara Train, the L.A. Gay & Lesbian Center's coordinator of Project SPIN. "So it's hugely important that students in L.A.—one of the most diverse metropolitan cities in the world—can feel safe when they go to school every day. It's fantastic that the LAUSD takes this commitment to the safety of all its students so seriously, and has made a conscious effort to reduce bullying on its campuses."
The change is hugely important. LAUSD has over 655,000 students enrolled in grades K-12, and figures suggest that roughly 11 percent of them identify as LGBT, while another 16 percent have LGBT family members. At the same time, a 2009 school climate survey suggests that 9 out of 10 LGBT students feel unsafe at school because of their identity — an updated report released last year showed that implementing an LGBT-inclusive syllabus reduces the likeliness of students' being victimized based on sexual orientiation and gender identity by half. Students are also 20 percent more likely to feel ok talking about LGBT issues with a school official, and twice as likely to say that their peers intervene upon hearing homophobic comments.So while it's incredible that the city has finally decided to implement an updated curriculum, the figures also force you to question why it's taken this long in the first place. And, more worryingly, how long it'll be before other cities — not to mention the rest of the U.S., some parts of which are horrifyingly unwilling to take steps in this direction — follow suit.